Want to work for one of the fastest growing companies in London?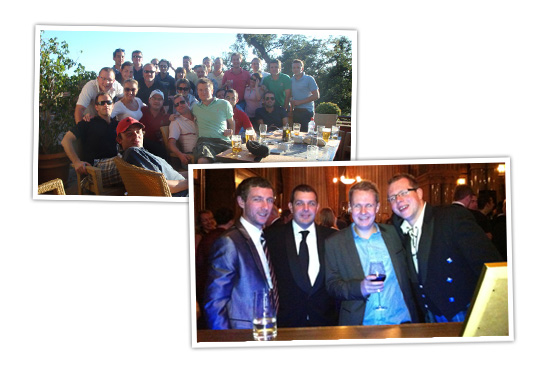 This is your opportunity to join the dynamic sales team of Your Golf Travel, Europe's largest golf travel company and one of Britain's fastest growing private business'. YGT is responsible for organising Golf Travel Holidays in and around 22 countries worldwide, to over 250,000 golfers every year. We are looking for an experienced Call Centre Sales and Training Manager to manage the call centre of 40+ energetic sales consultants on a daily basis.

Your Golf Travel is one of the UK's fastest growing private companies, listed in the Sunday Times 'Fast Track 100' 3 times between 2009 and 2011. It also ranked as London's fastest-growing private company. We are planning to launch many other exciting projects in the travel and leisure arena in 2012 and beyond.
Current positions available
Diversity/Equality
The Palatinate Group is committed to attracting, developing and retaining high quality individuals, as we recognise that our people are the foundation to our success. Our people are selected for their ability, experience, potential and 'can do' approach to work.
We are an equal opportunities employer. We believe that a diverse workforce has a positive impact on our business, and we promote a philosophy of inclusion. Our work environment draws on the strength of every employee, to encourage an atmosphere of personal and professional growth.
The diversity and variety of our workforce is a source of great pride to everyone at The Palatinate Group. When you join us, we will welcome the unique skills, experience and background you too will bring to our organisation. We believe such diversity gives us a powerful advantage in the marketplace.
We welcome applications from talented people irrespective of their age, gender, ethnic origin, sexual orientation, disability status or socio-economic background.
Employment agencies: The Palatinate Group of companies will not enter any commercial undertaking with any recruitment businesses on the basis of speculatively marketed CVs or telephone calls. The Palatinate Group hereby indemnifies itself against any costs, charges, recruitment fees or other liabilities relating to any recruitment business.