Home to TWO Championship Courses
Atalaya Park is one of the finest golf resorts in the Costa Del Sol region, home to TWO championship courses, both maintained to a very high level. If you are planning a golf holiday to Spain and want exceptional courses, look no further than the two courses at Atalaya Park; 36 holes of championship golf! We take a closer look at The Old & New Courses….
The Old Course
The Old Course was designed in 1968 by renowned German golf architect Bernard von Limburger who has a reputation for designing many of the finest courses across Europe. The course is known for large undulating greens, so make sure you hit the putting green before hand to avoid 3 putts, or even a 4 putt!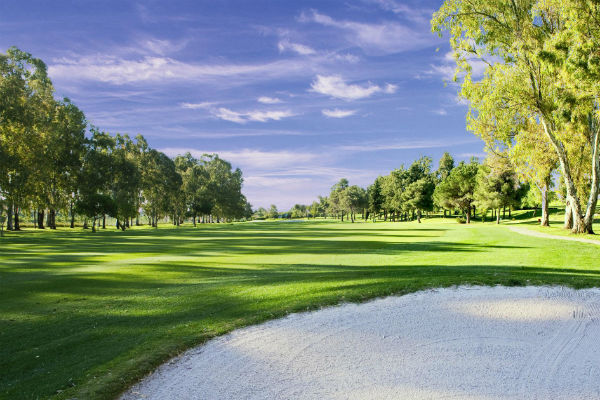 The New Course
23 years later, came the new course designed by Paul Krings. You can enjoy breathtaking views overlooking the strait of Gibraltar. The course is much shorter measuring 5821 Yards, but do not be underestimated, there are plenty of lakes and bunkers which need to be avoided when taking on the New Course.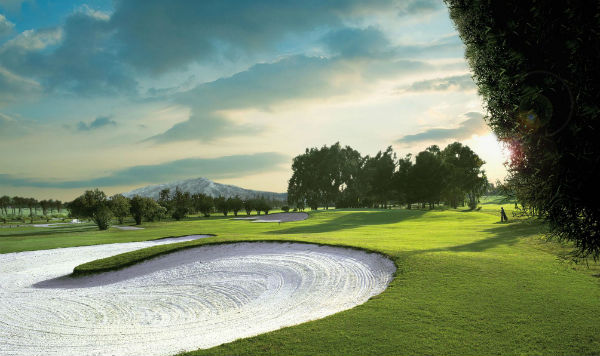 [quote]Fantastic Resort with two championship courses walking distance from the Hotel. Not only that, Atalaya Park offers many other leisure facilities including 9 tennis courts & 6 swimming pools.[/quote]
Paul – YGT European Sales
Want some Golf in the Sun – It is almost guaranteed along the Costa Del Sol
In peak summer, the Costa Del Sol enjoys an average of 11 hours sunshine every day….11 hours!! Make sure you back the sunglasses and also some sun lotion, you may need it. The table below, shows the average weather for May comparing Costa Del Sol to London.
Costa Del Sol, Spain

 

London, UK

Average High Temperature

 22C
 16C

Average Rainfall

 13mm
 43mm

Average Daily Sunshine

 11 hours
 8 hours
Tidy up your skills at the Atalaya Park International Golf Academy
Looking to improve your game? Want to lower your handicap? Why not head over to the golf academy and have a lesson. PGA professionals provide lessons and clinics to all standards of golfers.
6 Swimming Pools, 9 Tennis Courts and a Football Pitch
That's 3 reasons! If you need a break from the course Atalaya Park is a fantastic place for any sports fanatic. In addition to the pools, tennis courts and football pitch, additional sporting activities you can also enjoy at Atalaya Park also include:
Archery
Basketball
Hockey
Shooting,
Table Tennis
Volleyball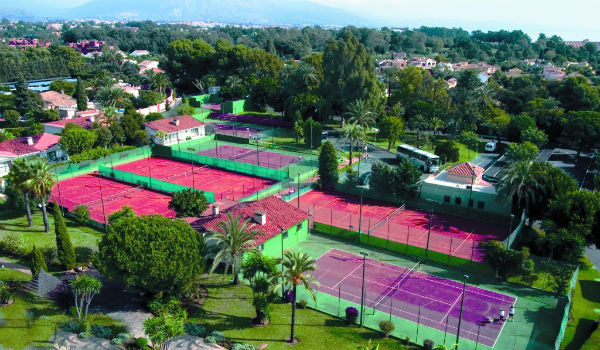 Plenty of activities at the Kids Club
If you are travelling with children, Atalaya Park offers a fantastic kids club with plenty of activities and games. The parents can then relax and recharge their batteries.
Enjoy food from all over the world at La Torre
When it comes to dining, Atalaya Park provides a great variety of options for guests to choose from. International and local favorites at La Torree plus old fashioned Italian classic at the Trattoria Del Papa.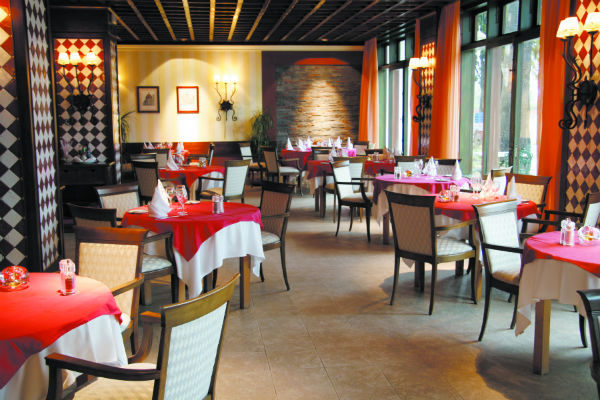 20 Minutes from Buzzing Marbella
Perhaps you enjoy spending the day or night away from the resort, so why not head to Marbella and indulge in of the fancy restaurants or boutique bars.Why not even take a walk along the 'Golden Mile' looking out onto the luxury yachts that are docked in the Puerto Banus Marina. If you haven't rented a car,  a taxi from Atalaya Park to Marbella will cost around €30.
Easy to get too
Atalaya Park is only a 45 minute drive from Malaga International Airport where there are regular daily flights to Malaga from all UK major airports. Flight time from London to Malgaga International Airport is 2 hours and 50 minutes.