When USA last won a Ryder Cup on European soil back in 1993 at The Belfry:
I wasn't alive.
Nick Faldo was World Number One
Tiger Woods was in high school
Bill Clinton was president of United States
Jazzy Jeff and The Fresh Prince (Will Smith) – Boom!Shake The Room was Number 1 in the UK Charts
Since then I have lived for 24 years and joined Your Golf Travel, Nick Faldo has retired, Tiger Woods has become the best golfer in the world, Bill Clinton's wife is now more relevant in world politics and Will Smith has jumped out of a plane for his 50th birthday.
Oh, and Europe have won in America on three occasions including the Miracle at Medinah in 2012, proving that while not an easy feat to cross continents and upset the locals, it can be done in the modern game.
Read as we go through why the home advantage will be a factor in Europe's success this weekend, reminiscing on some incredible victories over the years on home soil, played at some of Europe's best courses.
Valderrama – 1997
As the first Ryder Cup on mainland Europe, it was a new environment for all involved back in 1997. Even with rookie Tiger Woods on their team, the American's couldn't get the better of Team Europe, led by golfing legend Seve Ballesteros.
Valderrama didn't just mark a debut for Woods but also for Your Golf Travel Chief Holiday Officer Lee Westwood, who scored two crucial points on the way to victory, while Woods only scored one and a half.
Europe got off to a steady start on the Friday but dominated the morning four balls on Saturday to take the ascendency into Sunday, where despite an American resurgence, they were able to retain the Ryder Cup.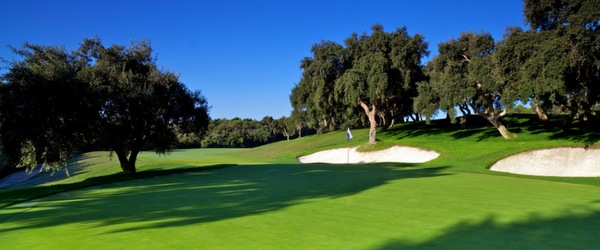 Stay and Play at Valderrama from £509
The Belfry – 2002
Following the disappointment of 1993, the Ryder Cup returned to the Belfry for a fourth time in 2002, this time with Sam Torrance at the helm. The first two days were tightly contested on the Brabazon with the scores at eight points a piece going into the singles day.
Captain Torrance famously stuck his big guns out early to get points on the board and secure that all important momentum; the likes of Colin Montgomerie, Bernhard Langer, Padraig Harrington and 2018 captain Thomas Bjorn all picking up points.
With the American's fighting strongly to halve the middle order, it was Paul McGinley who became the hero at The Belfry, halving his match with Jim Furyk and then jumping in the lake on the 18th in jubilation.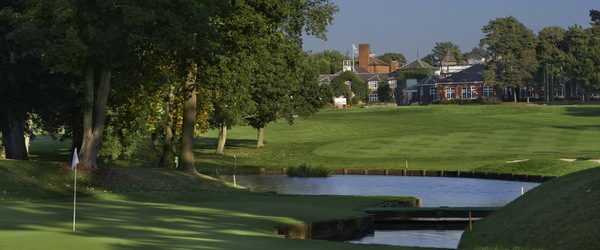 Stay and Play at The Belfry from £159
The K Club – 2006
As their third successive win, The K Club was more than just a golf tournament, with Darren Clarke participating just weeks after his wife's passing; the emotional weekend coincided with Europe's most convincing Ryder Cup victory to date, winning by 18½ to 9½ points and proving once again their dominance on home soil.
Europe won every session from start to finish and with Ian Woosnam as captain, they never seemed to let up. Luke Donald secured that Europe retained the trophy with a win against Chad Campbell with Henrik Stenson sinking the winning putt just moments later.
It will go down as one of the great Ryder Cup performances from Europe and likely to be remembered for Clarke's heroics, scoring three points and Westwood scoring four.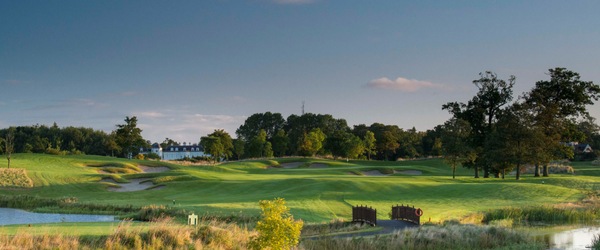 Stay and Play at The K Club from £165
Celtic Manor – 2010
Celtic Manor welcomed the Ryder Cup to Wales for the first time in 2010 and the famed Twenty Ten course, which was purpose built for the tournament, made a name for it as one of the UK's best. Colin Montgomerie led team Europe at the Welsh venue looking to secure the fourth straight home victory and they did just that.
Europe went into the final day leading by three points but faced a late backlash from a resurgent American team; Tiger Woods put in a classic display against Francesco Molinari following a heavy defeat in the Saturday Foursomes from Westwood and Donald.
However after coming down to the wire on Monday, following some unfortunate weather delays, Graeme McDowell beat Hunter Mahan to regain the Ryder Cup once again.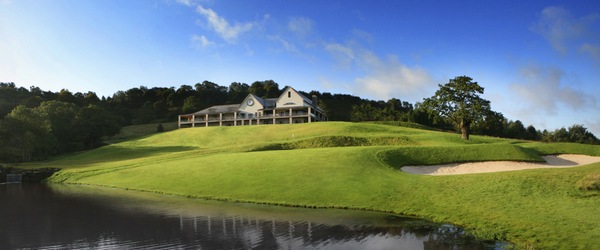 Stay and Play at Celtic Manor from £94
Gleneagles – 2014
Paul McGinley was looking to emulate his heroics of 2002 as captain at Gleneagles back in 2014; Team Europe were coming off the back of the Miracle in Medinah where Ian Poulter, Justin Rose and Martin Kaymer led the charge over in America.
McGinley's pairing of Justin Rose and Henrik Stenson proved as one of his best decisions of the weekend with the pair picking up three points from three matches together.
The final day started with Europe leading by four and another strong performance left it to Jamie Donaldson to get us over the line, and he did just that – Europe are now over 20 years undefeated on home soil.
Stay and Play at Gleneagles from £227
Le Golf National – 2018?
So here we are, another Ryder Cup where the American team is 'stronger on paper' and have the big guns, but if history has taught us anything, it's that the home advantage for Europe has been huge.
Le Golf National is set up brilliantly for an electric atmosphere and who would expect anything less from the local French fans, travelling Europeans and even the Americans making the long journey.
It's down to us now to support every member of Team Europe and continue this incredible record.
Stay and Play at Le Golf National from £249