This week the European Tour heads to Abu Dhabi for the 2016 Abu Dhabi HSBC Golf Championship with YGT Ambassadors Darren Clarke and Lee Westwood both in action. So we thought, we would come up with 5 reasons why Abu Dhabi is the perfect winter golf destination.
---
Abu Dhabi V UK – The Weather
If a golf break in the sun is what you are seeking, then Abu Dhabi is definitely the place to be.  Check out the table below comparing the weather in January in Abu Dhabi to London. You will want to pack your bags right away.
 Abu Dhabi

 

London, UK

Average Temperature

 18 C
 4 C

Average Rainfall

 10mm
 18mm

Average Daily Sunshine

 9 Hours
3 Hours
They're you have it! Why be in cold and gloomy London in January when you can be walking the fairways in Abu Dhabi wearing a polo  shirt and shorts, not forgetting the shades for those 9 hours of sunshine.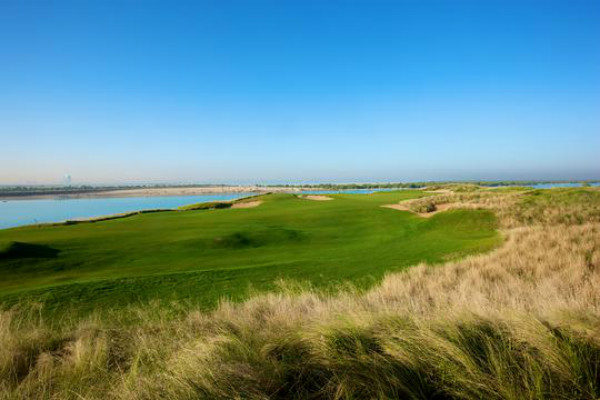 Blue Skies and Sunshine
---
Follow the Pro's
The European Tour heads to the Middle East in January for a series of three tournaments known as the Middle East Swing. This week sees the start of the Abu Dhabi HSBC Golf Championship at the fantastic Abu Dhabi Golf Club. This week see the big three of Mcilroy, Spieth and Fowler all in action and in the same group for rounds 1 and 2. For many of the players in the field this could be their first tournament of the year, and are eager to start the year on a high and post some good scores. So why not visit the tournament, see the pros in action, pick up some tips and take it to the nearby courses such as Saadiyat Beach and Yaz Links.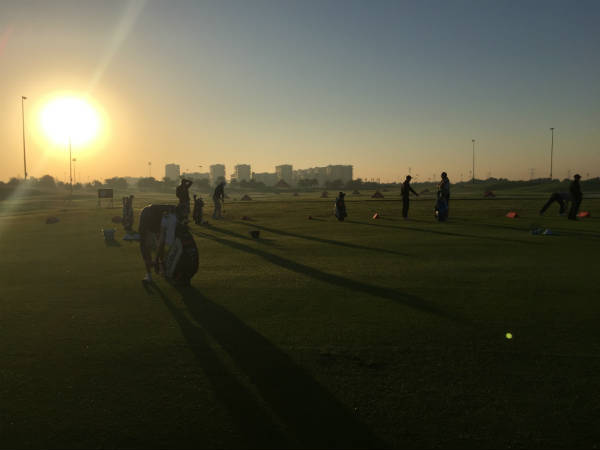 Early morning at the Abu Dhabi Golf Club
---
14 Flights every day..
Abu Dhabi is a perfect location for a 3 night, 4 round golf break in the sun and is a very convenient golf holiday. There are many direct flights from UK to Abu Dhabi, 14 flights every day from London Airports to Abu Dhabi. The flight time from London to Abu Dhabi to London is just under 7 hours, so they're won't be much jetlag and tiredness after the flight, in fact you could jump off the plane and head straight for the first tee. The time difference in Abu Dhabi is only 4 hours ahead of UK time, so will not confuse the body clock too much and is also very manageable if you need to contact people back home.
---
Soggy Conditions or Immaculate Fairways?
Most UK courses have to close their gates during some part of the winter season, due to soggy conditions due to a result of heavy rain, with the courses being so wet to play. Snow also leads to course closures, with in fact my home course in Hertfordshire being closed for 2 weeks last year. When golf in the UK in winter, is somewhat not pleasant, why not head to Abu Dhabi where you can play on perfectly manicured layouts, super slick greens and immaculate fairways which are like soft green carpet.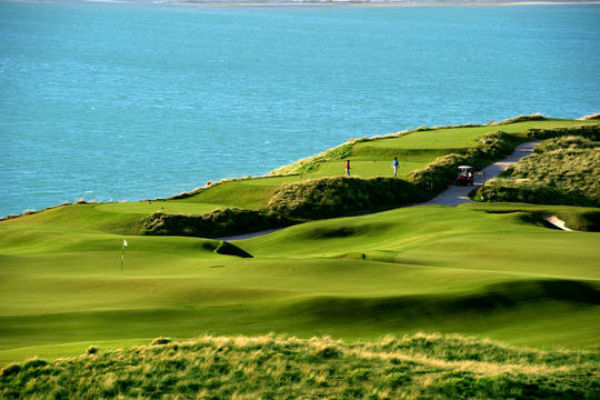 Lush green fairways
---
Off the Course Attractions
Abu Dhabi is known as one of the top golf holidays in the sun, but it is not known just for golf. From the Sheikh Zayed Grand Mosque to the Emirates Palace and Ferrari World to the Murjan Splash Park, there is so much to do for everyone in Abu Dhabi. The golf courses are great but make sure to enjoy Abu Dhabi as a place and everything that is on offer.
---
They're you have it! 5 fantastic reasons why Abu Dhabi is the Perfect Winter Golf Destination. To book a trip now, click here to see our latest Abu Dhabi offers.