Finding a bunker is bad enough for amateur golfers (and don't we hate it when we hear the pros say they'd RATHER be in a bunker than next to one? All lies of course) but to arrive at your ball and find a fried egg in the sand is one of those heart-sinking feelings.
The plugged lie is a swine, no question, and your only consideration should be getting it out of there. But how? Usual bunker techniques don't necessarily apply but here are five tips to help you out of the bunker and to avoid a card-wrecking score.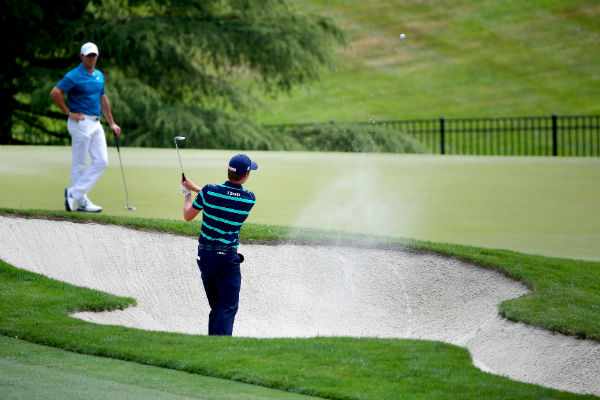 1. Take the bounce out of the equation. The design of the sole of your sand wedge is perfect for normal bunker shots but here you need to dig the ball out, so make sure the leading edge makes contact with the sand first. A guaranteed way of ensuring this is to not even use your sand wedge – a gap wedge or pitching wedge can work in this instance.