It is difficult to argue against South Africa being a premier golfing destination. From the Gary Player designed Links at Fancourt to the picturesque parkland Arabella Country Club, the range of golf on offer should keep you entertained for weeks! And who doesn't love playing a round in the sunshine right? It certainly makes a change from the inconsistencies of UK weather… As I'm sure most of you who follow us across social media will know, YGT Rory still hasn't stopped raving about it since he got back in November! Breathtaking stories of his new-found love – Pinnacle Point, can be heard echoing round the office on a daily basis… Not to mention, his unexpected trip to play the Par 3 Xtreme 19th, where he shot a respectable 8! I'm not complaining though, hearing of Rory's adventures can be quite comforting when sitting here in the cold of the office! To find out more about golf in SA check out our Top 10 courses (Note: Written in 2011, before the discovery of Pinnacle Point!).
---
Who fancies themselves for the $1 million hole in one one?!
---
However, if the golf alone doesn't convince you of heading to SA then I'm sure this blog will. You'd be pushed hard to find a better place to experience these rare attractions. Here's 5 things to do and see away from the course…
A trip to South Africa wouldn't be complete without a safari. Highlights include the appropriately named Legend Safari (also home to the Xtreme 19th), Addo Elephant National Park and the Mapungubwe National Park where you can gaze at wildlife such as lions, rhinos, giraffes, elephants and hippos. Or why not even join the wildlife? Ride along with wildebeests and giraffes on a horse and experience nature in full flow. Check out the Isimangaliso Wetlands if this sounds like your kinda day out! However, the pride of South African Safari can be found in Kruger National Park, arguably the world's most diverse national park. Some 145 different mammals spread over the 19, 485 sq km landscape, along with over 450 varieties of bird. Wow.
---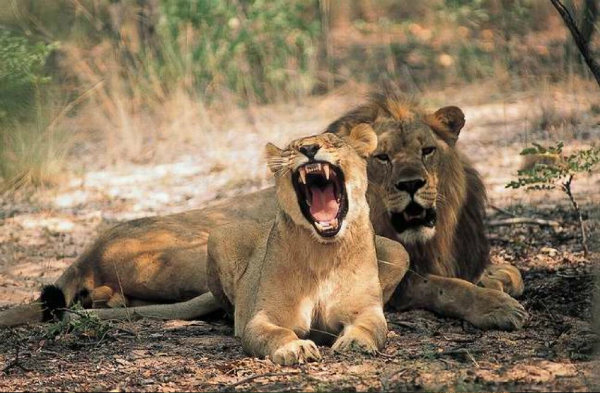 A surprise around every corner at Kruger National Park…
---
You won't have to head far to find a Canopy Tour in SA. Dotted across the country, you'll find a range of zip wire adventures, all varying in difficulty.  If you're looking for the ultimate adrenaline rush then check out Karkloof Canopy Tours. For those more wary, Tsitsikamma should provide the perfect balance of comfort and beautiful views. Tours last between 2-4 hours and are open to all ages of nature enthusiasts. Bring your camera!
South Africa. One of the only places where you can enjoy spectacular views from the summit of a mountain one moment and then be exploring the cultures of the city the next (you'll hear about that shortly!). Head to Table Mountain via a cable-way overlooking Cape Town or if you're feeling up to it, why not even hike to the top! Once there, you'll have many opportunities to explore Table Mountain: Go Rock Climbing, Mountain Biking, Caving or enjoy a hike, where you can choose a trail of varying difficulty ranging from 1-3 hours. Tickets for this experience are R120 for adults and R57.50 for children. A must when in South Africa!
---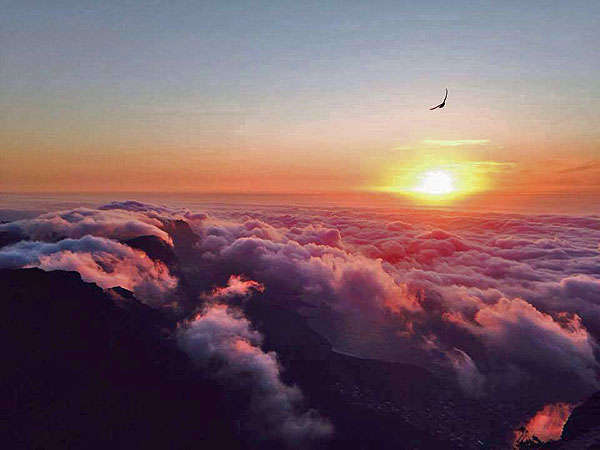 Taking the cable car to the summit of Table Mountain will present you with some pretty jaw dropping views…head up at sunset for a reduced rate!
---
The oldest tourist attraction in SA, Cango Caves is certainly not for the faint hearted. If you choose to take the adventure tour, you are sure to see every nook and cranny of the underground wonder and can crawl through narrow openings as small as 26cm! If you suffer from claustrophobia however, you will take solace on the heritage tour, where you will discover all about the wonders of the Limestone caves. Each tour will be led by an experienced and knowledgeable guide. Cango Caves is the only show cave in Africa so if you fancy going, book here, and book early!
EXPLORE CAPE TOWN
Finally, there's only the small matter of Cape Town. If you're looking to find out about SA's history then visit the District Six Museum, where you can learn all about the Apartheid in SA during the 1960s and 1970s. The former Methodist Mission Church home celebrates the once vibrant multiracial area and inside you'll see photographs, recordings and testimonials showing its change over time. A trip to Robben Island and Nelson Mandela Gateway is also highly recommended and is accessible by ferry from the Clocktower at the Waterfront. The 4 hour tour includes a walk through the Old Prison (and Mandela's cell) and a 45-minute bus ride around the island. If it's culture you're after, then you'll find it just about everywhere you go! For authentic tastes of Africa check out Biesmiellah, the Africa Cafe, Nyoni's Kraal and Mamba Africa where you'll hear the distinct sounds of a Congolese Band. Greenmarket also offers an eclectic range of South African goods, with stalls selling masks, jewellery, pottery and CDs. However, if all this sounds a bit much to you, then you'll take solitude in Cape Town's peaceful, sandy beaches. Smitswinkelbaai, Tietiesbaai, Oudekraal, Beta Beach to name a few… Good luck remembering those!!!
---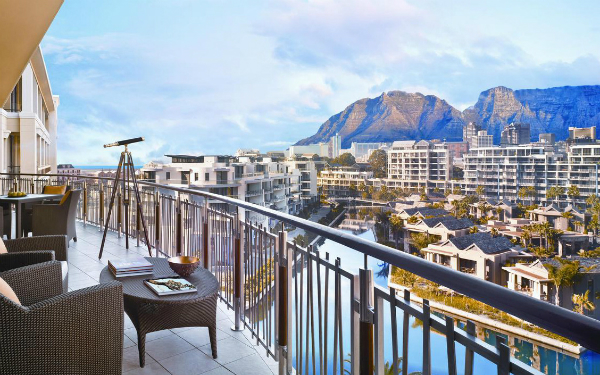 The view from The One and Only Cape Town
---
And there's more…
Take a river cruise, Kayak with Crocodiles, Ride an Ostrich, Visit the Cape of Good Hope, Head to the MonteCasino, Fly a Microlight, Go Surfing, Swim with Penguins, Dive with Great White Sharks, Canoe or Raft down the Orange River… I could go on forever… I'm sure you get the picture though!
Hopefully this article has warmed you up a bit for a trip to SA, It's been a bit cold writing it at my desk to be honest…
Want to find more about South Africa? Check out our amazing Flight Inclusive golf breaks here!