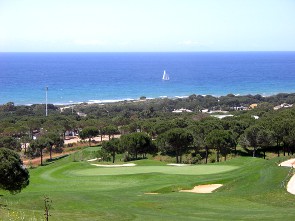 I have just arrived home following our Costa del Sol golf break and I would like to express my gratitude for all your hard work. The holiday was absolutely great and the golf, transfers and hotel check-ins ran very smoothly.
We played three courses in all and we loved all of them…in disproportionate amounts! We went to Murcia last year and while that was also an amazing golf holiday, we felt the courses were better on the Costa Del Sol. Having said that the facilities and clubhouses in Murcia were slightly better than the ones we visited this time around. Prices for food and drink were pretty reasonable and certainly no more than we expected to pay in both regions.
Calanova was a very nice picturesque course and was certainly a stern challenge. The surrounding mountains provided a dramatic backdrop. As a test of golf it is probably more suited to lower handicappers as there was little margin for error in terms of hitting from the tees. Out of the three courses this was our least favorite but that's not to say it was a bad course!
Cabopino was a great course and we could definitely see why the greens there have such a good reputation. They were probably the best, albeit the most difficult greens the group had ever played on. Bring your short game because your will definitely need it!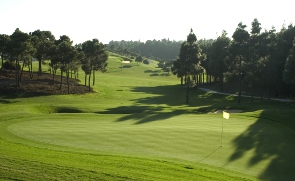 El Chaparral was the best of the three courses in most people's opinion and was certainly my favorite! The views were stunning, the greens were almost as good as Cabopino's and the mixture of holes was superb. There was never a dull moment on this course and it seemed more mature and established than the other two we had played. If I go back to the Costa del Sol I will be heading straight back here and it will be difficult to drag me away!
We stayed in the Hotel PYR Fuengirola and it was perfect for what we wanted for the trip. It was right on the seafront as you had said and was situated conveniently close to plenty of bars! We didn't spend a huge amount of time in the hotel but the staff were friendly and it definitely served its purpose. Great value for money as well. Each golf course was under half an hour away as well which is oh so important on a golf holiday as you don't want to waste too much time driving to and from various locations.
Everyone's overall verdict was a 9/10. Booking with Your Golf Travel was a definite bonus when compared with other companies. You were quick to respond to any queries we had, and the trip itself went off without any hitches. We were particularly happy with the way you accommodated for the two lads who booked on at a later date and the value for money was excellent. We have booked with YGT before and will be doing so again…you seem to hit the nail on the head in terms of recommending suitable golf courses and definitely know your stuff when it comes to accommodation and locations.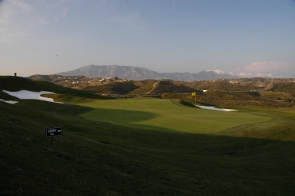 Thanks again for a top notch Spanish golf holiday.
For more information on Costa Del Sol golf breaks and other golf holidays in Europe please visit www.yourgolftravel.com or call 0800 043 6644.