Tomorrow the European Tour is heading to Castle Stuart Golf Links for the Scottish Open, ahead of next week's third major championship of the year.
Castle Stuart, located just a few minutes from Inverness, is one of the most remarkable courses in Scotland. Opened in 2009, the picturesque course hugs the southern edge of the Moray Firth and is laid out over two levels. The fairways are relatively generous; however conditions can change rapidly if the weather takes a turn for the worse at this isolated location.
---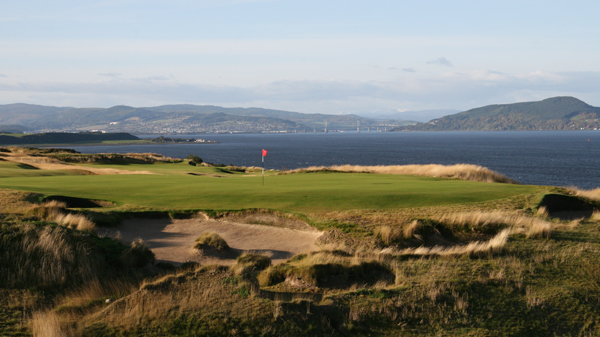 In January 2011, Castle Stuart was confirmed as the venue for the 2011 Scottish Open, which had previously been hosted at Loch Lomond for the last 15 years.
---
Darren Clarke, the Your Golf Travel Ambassador, is in the field and looking to fine-tune his game in preparation for the Open by teeing up at the Aberdeen Asset Management Scottish Open this week.
Darren, who will be making his 20th appearance at the event, believes that competing at Castle Stuart before the Open in 2011 played an "important" factor in helping him achieve the Claret Jug that year.
"I am looking forward enormously to getting back to Castle Stuart," said the 2011 Open Champion. "I grew up on links courses in Northern Ireland and have always had a special affinity with that style of golf.
"Of course, it eventually paid off when I finally won the Open at Royal St George's. It was a moment I will never forget, but I also appreciate the importance of playing the previous week at Castle Stuart."
Big Darren thinks a solid performance in the Scottish Open would set him up perfectly for golf's oldest major, which starts next week.
"It's the ideal way to prepare for Muirfield this year," he said. "But I would love nothing better than to head into the Open with the Aberdeen Asset Management Scottish Open title under my belt.
"I've been very close in the past, as my record proves, and I have always enjoyed playing in the event down the years.
"There is always a high quality field and it's just the sort of intense competition I need to get into the right physical and mental shape to tackle the Open."
Earlier this week Darren spoke to us exclusively about Muirfield and the upcoming Open Championship, watch Darren's interview here;
[youtube width="600″ height="338″ video_id="-JeXrXgB9mU"]
Want to know what golf site Darren Clarke uses? Simply visit yourgolftravel.com/darren to see some of the great offers hand picked by the 2011 Open Champion
Big thanks and photo credit to kevinmurraygolfphotography.com