A very big, and very proud, week this for Rory McIlroy. As the host of the Irish Open he will be desperate to put on a show for his adoring public. And if nothing else he has chosen the place to do it – Royal County Down knocks pretty much every other course in the world into a cocked hat.
"I haven't been as excited for a golf tournament this year, apart from the Masters for obvious reasons," said Rory – but that reason alone means it may be worth sidestepping him this week from a betting point of view. While he certainly has it in his locker to pull out special performances seemingly to order, there will be such a lot going on this week that it will be tough for him to focus on his game 100% – especially as he admitted at Wentworth last week that he was feeling slightly fatigued. The missed cut there was out of character but won't have done him any harm.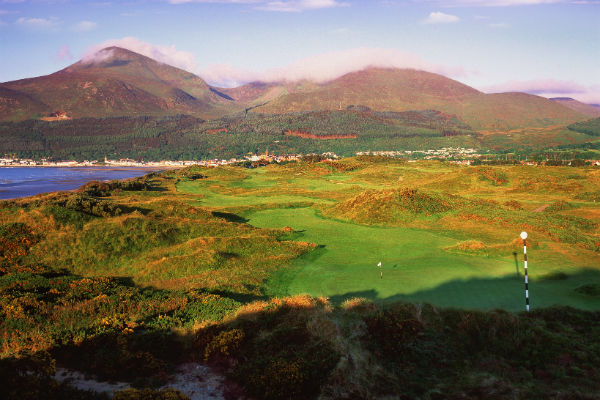 He doesn't have a great record in the Irish Open, which is probably due to the pressure he puts himself under, but he's also admitted previously to not always loving links golf. True, he won the Open last year and still holds the course record at Portrush, set as a teenager, but he has long professed a preference for parkland courses.
Instead, with plenty of wind expected to hit County Down, we're going for one links expert and one player who seems to not care one bit how hard it blows.
Click next to preview 19th hole's tips for the Irish Open