The 2016 Portugal Masters is only a few days away and once again, for the third year running Your Golf Travel will be an official sponsor of the event. In this blog you will find everything you need to know, including our very own preview picks, what fantastic prizes will be up the grabs in the YGT bar and also a look at The Oceanico Victoria Golf Course.
If you are going to be at the Portugal Masters this week, be sure to stop by our very own bar overlooking the 18th green. Check out the stunning view below from our bar. Perfect position by the 18th green, who knows, there may even be some final-hole drama come Sunday evening.

600 prizes up for grabs in the YGT Bar
Throughout the duration of the tournament, there will be many fantastic prizes that can be won, from a free ½ pint of beer all the way to a luxury 3-night stay for 4 at the stunning Amendoeira Resort in the Algarve.
How can I win a prize?
To win one of the 600 prizes all you have to do is head to the YGT bar where you will be asked to answer a series of short questions about golf holidays.
Question 1: Have you booked with Your Golf Travel before?
Question 2: Do you have any golf holidays booked at the moment?
Questions 2.1: If yes, where?
Question 2.2: If yes, how many people are you traveling with?
Question 3: Where is your dream golf destination?
Question 4: What is the most important factor for your golf holiday?
You will then be given a scratch card to see what fantastic prize you have won. Other prizes up for grabs include a Srixon Z545 Driver, a YGT branded flight bag, a Taylormade Putter, Cleveland Wedges and plenty of beer vouchers.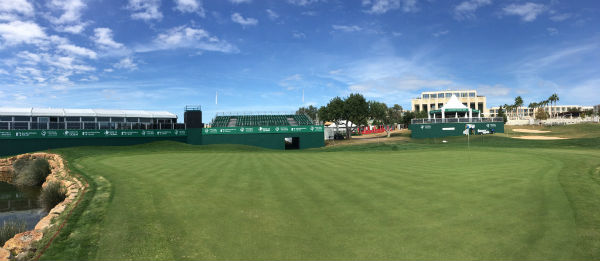 Key Info about the YGT Bar
The Bar will be open from 7 am on Wednesday until close of play Sunday
It is a cash bar serving a variety of Food & Drinks
There will be a table service as well as counter service to guests
Did you know
The 2016 Portugal Masters will mark its 10th year anniversary on The European Tour
The Oceanico Victoria Course was Arnold Palmer's first signature course in Continental Europe.
Andy Sullivan won the 2015 Portugal Masters by a record 9 shots.
Our very own YGT Preview Picks
Thomas Pieters
[quote]Thomas had an incredible Ryder Cup at Hazeltine, being the top point scorer winning 4 our 5 of points. He was one of three wild card picks selected by Captain Clarke and Thomas certainly delivered. He was paired with McIlroy for three of the 4 team matches and I'm sure he took a lot from that experience. I think we can still expect more from Thomas and will not be surprised if his name is at top of the leaderboard come Sunday evening.[/quote]
Nick Martin, YGT Marketing
Tommy Fleetwood (16/1)
[quote]Most will look to form man Alex Noren, defending Champion Andy Sullivan and Ryder Cup superstar Thomas Pieters but I'd like to think slightly outside the box and go for Tommy Fleetwood. Fleetwood is already a firm favourite in the YGT office due to his likeness to our own YGT Rory but is also a phenomenal golfer in great form with his last 5 results T4th, T15th, T13th, T7th and T10th. With The Victoria Course at Vilamoura relatively similar to The Grove in its stadium design, hopefully Fleetwood can continue his form into a win this week in the Algarve sunshine.[/quote]
Great to see @YGTRory doing so well at The #BritishMasters T4th and he still turned up for work today!#RoryFleetwood pic.twitter.com/xDmhm7kq2n

— Your Golf Travel (@yourgolftravel) October 17, 2016
Oliver, YGT Marketing
Tommy Fleetwood
[quote]5 top 15 finishes in his last 5 starts and 2 top 20 finishes in '14 and '15 at this event. Model of consistency… just needs some more putts to drop and he'll be in with a good shout.[/quote]
Nick, YGT Sales
Alex Noren
[quote]Probably the most in-form player coming into this event with a win at the British Masters last weekend and winning the Omega European Masters in September, putting him 4th in the Race to Dubai.[/quote]
Nick G, YGT Marketing
Golf Guru, Coach Lockey and YGT Rory take on the Oceanico Victoria Course….
Check out Your Golf Travel to see our latest offers to Oceanico Victoria and you could be following in the footsteps of Andy Sullivan, Shane Lowry and Lee Westwood, just to name a few.
Rewind to the 2015 Portugal Masters
The 2015 Portugal Masters marked it's 9th anniversary and was won by England's Andy Sullivan who shot a score of 23 under winning by a record margin of 9 strokes. His closest challenger was fellow Englishman who finished with a score of 14 under. Sully had an incredible 2015 with three  European Tour victories, two in South Africa and then finally in Portugal.  He will sure be one of the favourites going into the 2016 Portugal Masters,  and also had three top finishes in 2016 at The Dubai Desert Classic, Open de France and The Aberdeen Asset Management Scottish Open.
Things to do and see away from the course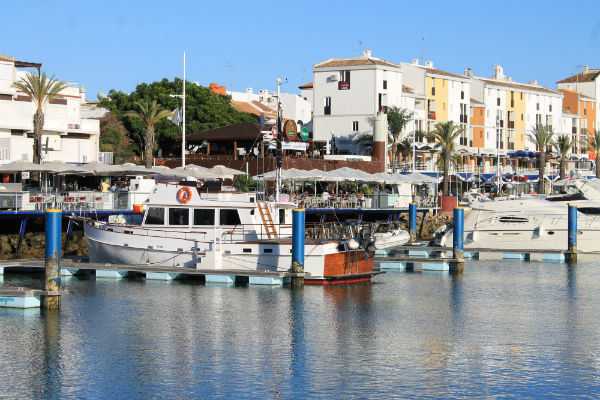 After you've enjoyed watching the live action at Oceanico Victoria, enjoyed a pint in the YGT Bar and even won a prize, why not head into Vilamoura and take a stroll around the marina. There are many nice restaurants to choose from as well plenty of bars with a friendly and lively atmosphere. Our very Oliver Gunning was recently in Vilamoura and took this fantastic photo overlooking the marina…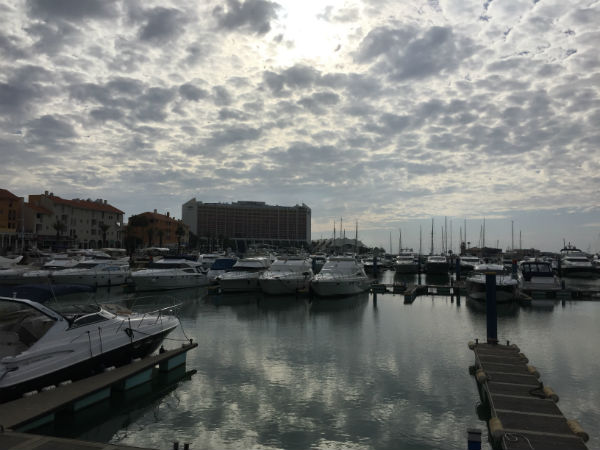 Thanks for reading! If you are in Vilamoura this week, be sure to stop by the YGT bar for a cold beer, located by the 18h green at Oceanico Victoria. If not, then check out our latest offers in the Algarve and you could be planning your next golf in the sun holiday.