So this week the M2M Russian Open marks the start of the qualifying period for the 2016 European Ryder Cup team and we've started thinking who might make the team. It could well be a very different line-up to that which triumphed last year at Gleneagles and skipper Darren Clarke might need to use his wild cards to bring some experience to the team.
It's unlikely that anyone playing this week will make the team but it's worth remembering that Victor Dubuisson ended the 2013 season like a train, and by early 2014 had all but guaranteed his place in the team. To mark the occasion of the start of the qualifying period, we sent round six questions to the team at Your Golf Travel, from who they think will win it to the player they would least like to caddy.
1 – Let's kick things off with an easy one…Team Europe or USA for the win?
Rory Anderson – YGT Marketing 
To be honest my head AND my heart are saying Europe but I've got this niggling little feeling that the Americans will do it this time. They've got to win one sooner or later right?
Oliver Gunning – YGT Marketing
I think Europe will win. Their momentum in recent years means they'll be the team to beat and whilst the US will no doubt be boosted by the likes of Spieth, Fowler and Johnson, the Europeans still have Rory, Rose and Stenson to mount a charge.
Andrew Manduca – YGT Marketing
I can't help but to cheer on Team Europe. I've always admired their fighting spirit.
Paul Gartland – YGT Sales
Europe…I couldn't back the Americans over Team Europe….ever!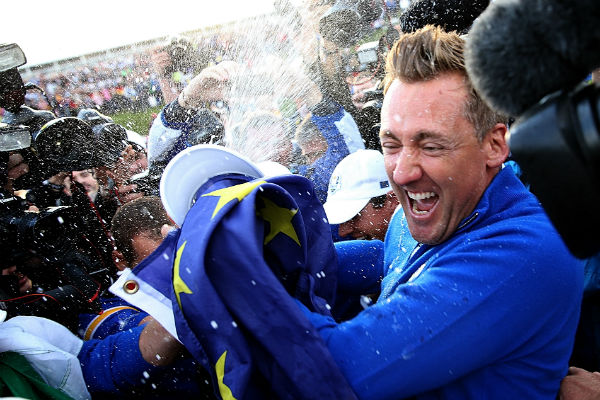 Sam Jenkins – YGT Marketing 
I'm going with Team USA to break Europe's recent domination with a closely fought victory. It's got to happen sooner or later eh?
Ian Purvis – YGT Sales 
The Euros…obviously!
Aaron Taylor – YGT Marketing 
My head says USA but I've switched from a strong USA win to a draw. Europe will lead going into Sunday and USA will come back in the singles but miss out in last group, meaning Europe retain the cup with a last gasp putt!
Gareth Llewellyn – YGT Sales
Gleneagles was a walk in the park for Europe. The Americans are a different animal on home soil though and I think this will be even closer than Medinah; USA will gain a lead going into Sunday again but won't let it slip this time. We can't repeat that fight-back ever again surely?
As much as it pains me to say it…Team USA will just edge it.
Tommy Eatenton – YGT Sales
Europe all the way – I'm not saying the US will be disheartened with their recent record but Europe are making this tournament their own and I can't see them relinquishing that.