It's official: golf has gone high-tech!
The Golf GameBook is a groundbreaking FREE golf app for iPhone and Android users that enables golfers to input scores, share them with others, view personal on course statistics, share photos and much, much more.
GameBook boasts both on and off course features which allow golfers to submerge themselves in the world of golf, connect with new players and keep up to date with their regular playing partners and their trials and tribulations on the course.
Off course features are centred around the awesome GameBook Clubhouse which is essentially a golfer's Facebook. In the Clubhouse you can build a network of golfing friends and even follow their rounds of golf to see how they are progressing in the game. You can also track personal statistics, review past score cards and message histories as well as rate golf courses you have played, pick favourites and even list the equipment you are using…just like the pros!
---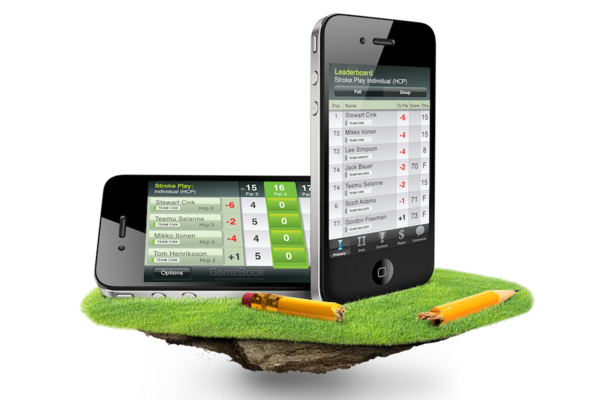 Get Golf GameBook for your smart phone to improve your golf, interact with other golfers and potentially win a fourball at Brocket Hall!
---
On the course you can use GameBook to record your scores and track how others are doing. Gone are the days of shouting at golfing buddies from adjacent fairways! Gone are the days of using sign language to signal your progress to team mates in matches! Should you be playing with a gang of your golfing buddies, you can have a live hole by hole leaderboard in the palm of your hand! Any golfer who inputs scores under the same game (a game you set up between you and your golfing buddies) will all be added to a live leaderboard, which is accessed by simply rotating the phone. You can even share the leaderboard & scorecard on social media sites whenever you decide, leaving friends who have opted out of golf wishing they had joined you on the course!
All formats of the grand old game are built into the system; net and gross scores are calculated right in front of your eyes and scores get stored in your web Clubhouse profile. There is a lot to be said for GameBook but we love the live leaderboards. They are the best feature of this fantastic app. After all, how many times have you been standing on the 18th tee with a good score going, wishing you knew whether par or a safe bogey would win you the contest?!
---

Brocket Hall enjoys a stunning location and boasts two excellent golf courses, fantastic accommodation and a Michelin Star Restaurant.
---
With its increasing popularity, GameBook is now used by golfers in over 110 countries across the globe which points to another of its great strengths: ease of use! The app is perfectly simplistic and easy to use. Sign in and start a round by selecting the golf course from the app database – hundreds of thousands golf courses around the globe are in there already – and away you go! If you have figured out how to cope with a smart phone, GameBook will be a piece of cake!
So where do we come in as far as GameBook is concerned? Well, if you're a GameBook user and you like the sound of a FREE 4ball at the majestic Brocket Hall or signed golfing goodies from Ryder Cup legend and Your Golf Travel Ambassador, Darren Clarke, then read on.
---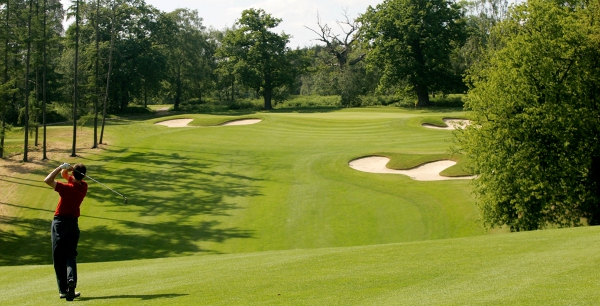 The Palmerston Course at Brocket Hall features towering pines and fantastic elevation changes that really add to the challenge.
---
GameBook, together with Your Golf Travel, will draw one winner from all GameBook users that have played at least 5 rounds of golf using the free Golf GameBook app by April 7, 2013. Alternatively you can register to GameBook on www.golfgamebook.com and enter rounds directly online. The more rounds you play the better chance you will have to win so get GameBook and get playing!