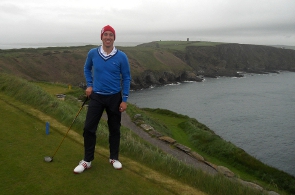 From fresh faced beginners to seasoned veterans the game of golf is a game enjoyed and loved by millions of people across the globe. Recently Your Golf Travel has got together with some big hitters from the golfing world to pick their brains about the courses they love, great golfing moments from the professional game and why they love the game. We all love to talk about the game in the 19th hole after a day on the fairways and here is what leading professionals in the golf industry had to say.
Name
Ben Davis
Job Title
European Marketing Manager of Cleveland/Srixon
How often do you get to play golf these days?
As often as possible…I try to get out at least once every couple of weeks.
What inspired you to take up the sport?
My Grandfather
Where is your home club and why do you enjoy playing there?
I am a member at Bearwood Lakes. I love it beacuse it is a the top class course with amazing scenery, great greens and relaxed atmosphere. All reasons why I love playing here!
What is the best golf course you have ever played?
The Turnberry Ailsa Course.
---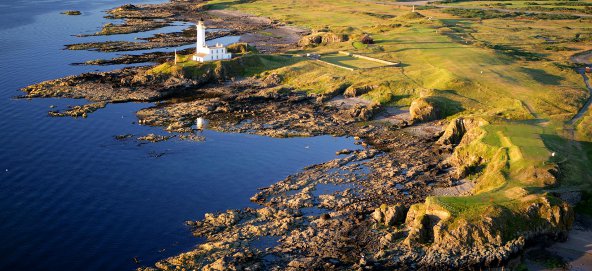 Turnberry and its iconic lighthouse
---
What is your favourite moment from golf's rich history?
Tiger's 16th Hole chip in at the 2005 Masters…what else?!
---

Augusta National – The scene of Tiger's amazing chip in during the 2005 Masters
---
Who would complete your dream fourball?
Tiger Woods, Arnold Palmer and Seve.
If you had the keys to a private jet and could choose to play any golf course in the world; where would you go?
Pebble Beach on the Monterey Peninsula.
If you worked for a golf travel company, where would you recommend for people to go on holiday?
California…there are so many world class golf courses within a stone's throw of each other.
---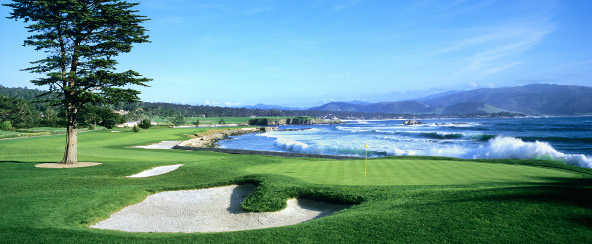 Pebble Beach – Just one of a handful of world class golf courses perched on the Monterey Peninsula in California.
---
What is the best golf related advice you have ever received?
Stay patient!
What piece of golfing equipment or golfing gadget could you not live without?
My Cleveland 588 wedges
What's the funniest thing you have witnessed on a golf course?
My friend hitting his bag in anger and breaking his driver in 2!
---
Please note that the above photo of Pebble Beach was taken by photographer Joan Doast.
---