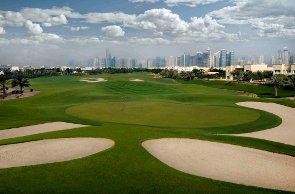 This week the European Tour heads to Abu Dhabi for the Abu Dhabi HSBC Golf Championships. The scene for what will be the opening event for many of golf's world top 25 is the Abu Dhabi Golf Club and along with Luke Donald, Rory McIlroy and Less Westwood – the top 3 in the world – Tiger Woods is along for the ride. Although all eyes will be on Tiger's group – he has been paired with Donald and McIlroy for the first two days – the stunning golf course on which they are playing will play a big part. Abu Dhabi Golf Club isn't the only world class golf facility in the UAE though and if sunny skies, stunning clubhouses and impossibly lush golf courses tickle your fancy you would do well to consider some golf on the gulf in 2012. Here are some of the best courses you can play in the UAE on your next golf break…starting with this week's host course, Abu Dhabi Golf Club.
---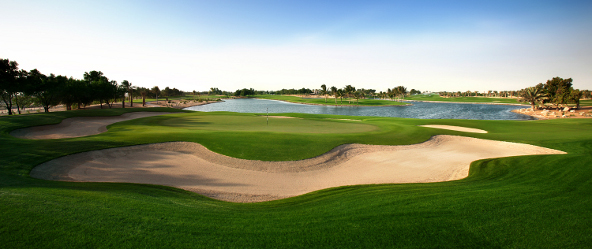 As you can see from this photo; accurate approach shots are a must at Abu Dhabi Golf Club thanks to bunkers and water hazards that, in some cases, can completely surround a green.
---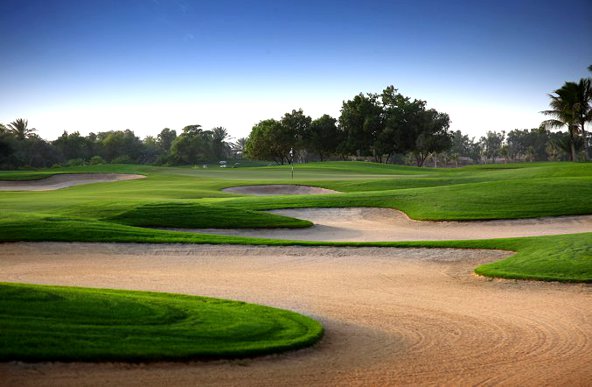 Unsurprisingly there is no shortage of sand at Abu Dhabi Golf Club.
---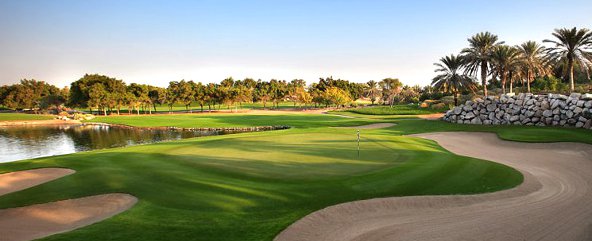 One of the best things about a golf break in the UAE is the ability to play golf long into the evening thanks to a fantastic climate.
---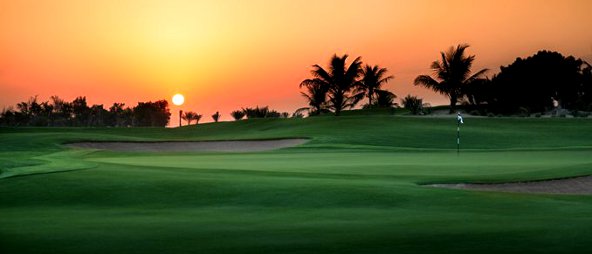 Perhaps a twilight tee time is in order if you want to catch one of the spectacular Arabian sunsets?
---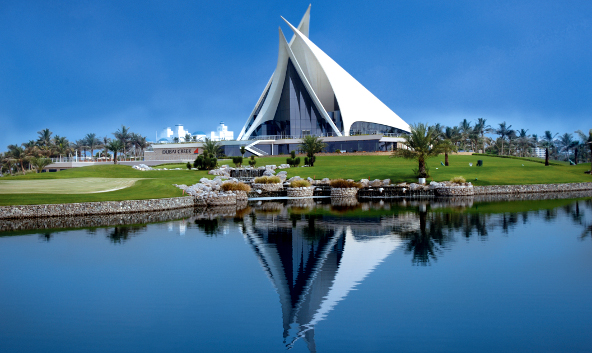 Like the golf courses, the clubhouses in the UAE are simply stunning. This is the sail boat inspired effort from Dubai Creek Golf Club.
---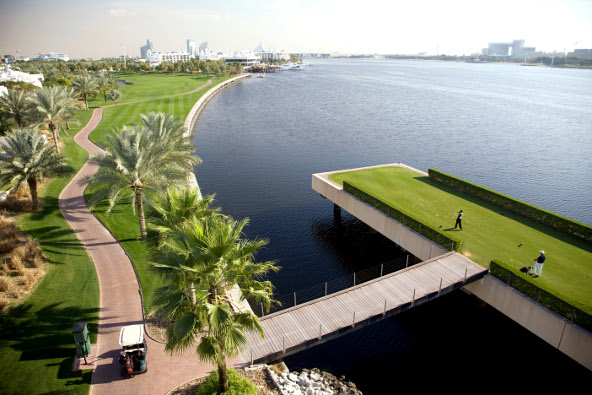 As you may know, Dubai is famous for building weird and wonderful constructions. This tee at Dubai Creek Golf Club fits into that category!
---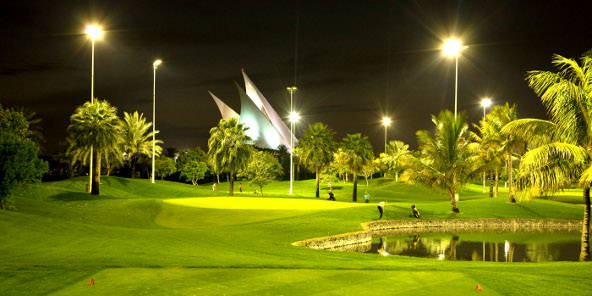 Thanks to a great climate and a great deal of ingenuity many golf courses in Dubai are even open after the sun has gone down. I for one can vouch for how much fun floodlit golf is!
---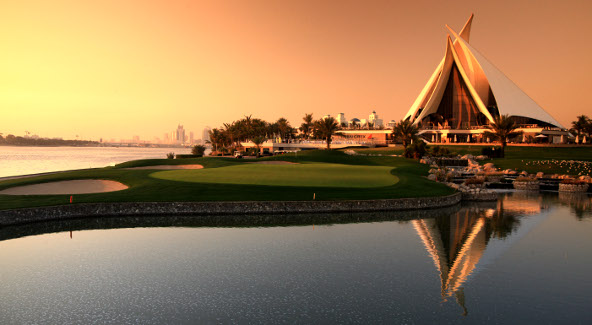 Alright I know we have already seen a picture of Dubai Creek's clubhouse but one more of it at sunset isn't going to hurt!
---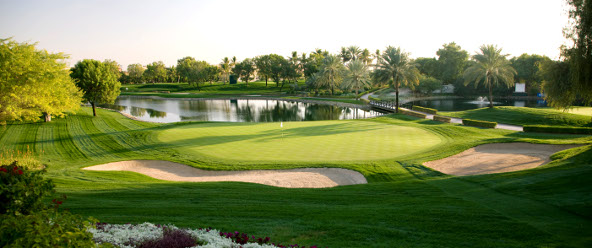 Perhaps the most famous of the courses in the UAE is the Majilis Course at the Emirates Golf Club. This course is known as the 'Desert Miracle' and its quality has been recognised by the European Tour who have awarded it the Dubai Desert Classic since it opened.
---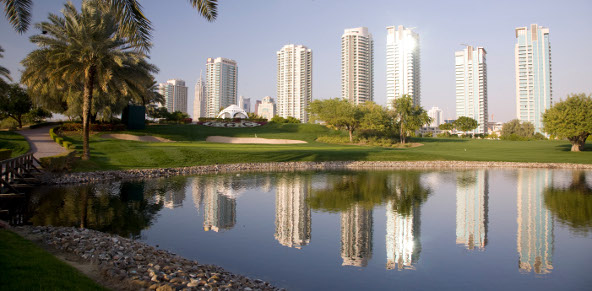 While most top clas golf courses boast jaw-dropping natural back drops, the Majilis offers views of the ever increasing number of skyscrapers in Dubai.
---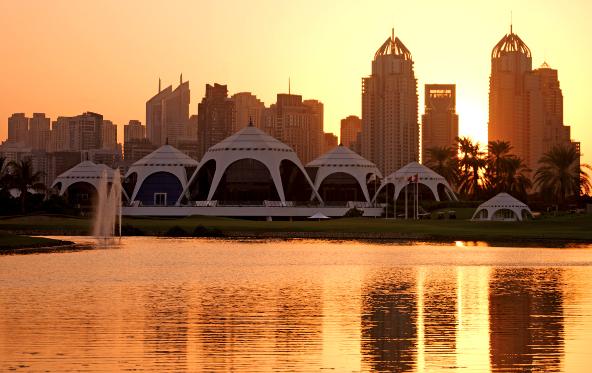 The clubhouse at the Emirates Golf Club was inspired by Bedouin tented village and is a reminder of the region's humble origins.
---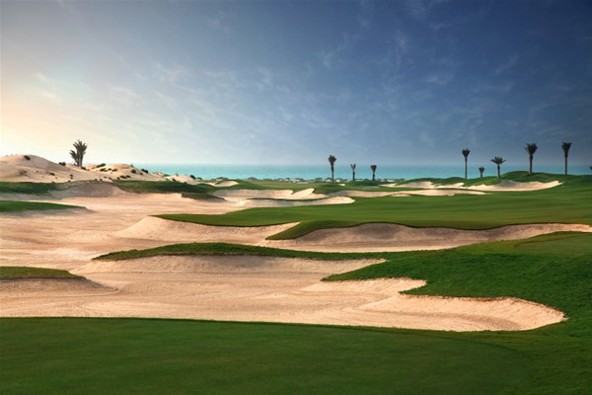 It's back to Abu Dhabi now and to Saadiyat Beach Golf Club where, it's fair to say, there are plenty of bunkers capable of ruining a good score!
---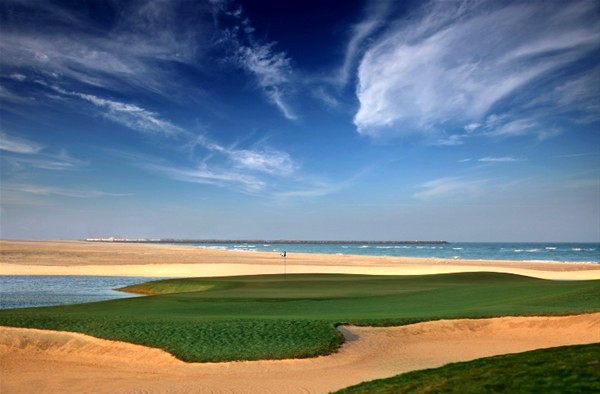 Although many keen golfers love the challenge and tradition of playing links courses in the UK & Ireland it is nice to play a different type of seaside golf every now and again!
---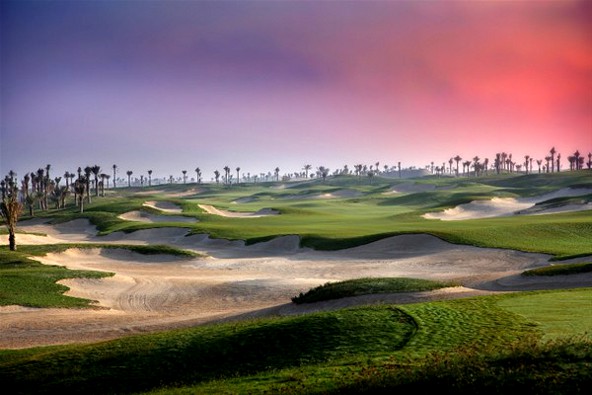 Saadiyat Beach Golf Club calls for accuracy and course management above all else, unless of course you fancy playing virtually every shot from the vast bunkers that define the course.
---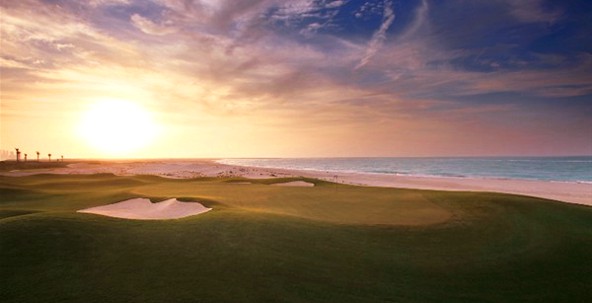 There aren't many places where you can enjoy a sunset on the 18th green more than in the UAE.
---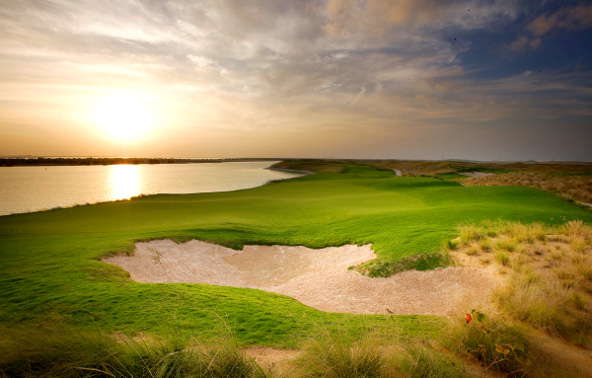 Yas Island Links was designed by the revered course designer Kyle Philips who headed to the Middle East after completing world class courses closer to home including Kingsbarns and Dundonald Links in Scotland, and The Grove in England.
---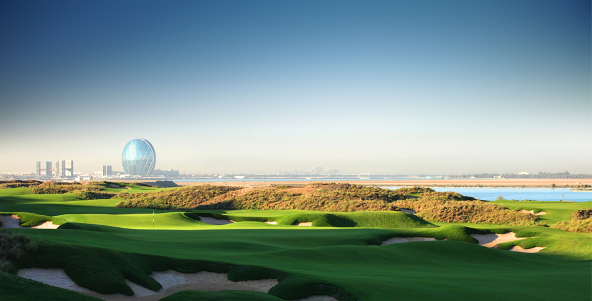 As with his previous projects, Philips was able to manufacture something that looks completely natural; one of the great strengths of arguably the finest modern day golf course architect.
---
For information on Abu Dhabi golf breaks, Dubai golf holidays and other Middle East golf breaks please visit www.yourgolftravel.com or call 0800 043 6644.
---