Are you a keen golfer and handy behind the lens? Prove it to us this season with your Greatest Shot!
You might be aware than in previous years, we at Your Golf Travel have run the Greatest Shot Golf Photography Competition in an attempt to find the Ansell Adams of the golfing world. And this year our friends at Tourism Ireland want in…
Ireland on the whole is home to an incredible array of world class golf courses, and Northern Ireland in particular has some real golfing titans including the likes of Royal County Down; the highest ranked course in the world outside of the USA.
Have you played golf in Northern Ireland?
If so…we want to see your photos from courses you've played there, whether it be on a golf tour of the country's links classics like Royal County Down, Royal Portrush and Portstewart, or a stay and play weekend break at a resort such as Lough Erne.
So…if you've been on a golf holiday to Northern Ireland and know your focus from your depth of field, we want you to send us your Greatest Shot!
We have some amazing golf prizes on offer to the winner, and to make sure the cream rises to the top, we've roped in some professional assistance in the form of Darren Clarke, who will be judging the competition!
Just send in your best photo of a Northern Irish golf course between now and 31/05/2016 and if Darren likes your work, you could win some top prizes! When we hit the cut off date highlighted above, Darren will cast his expert eye over 10 photos shortlisted as potential prize winners, and eventually pick the winning photo!
---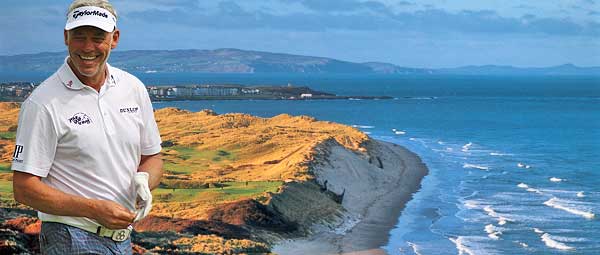 YGT Ambassador and 2016 Ryder Cup Captain Darren Clarke grew up playing golf in Northern Ireland and is currently a member of Royal Portrush…who better to judge your Greatest Shot Northern Ireland entries?!
---
If your photo doesn't quite win you the grand prize then fear not as ALL shortlisted entries will win a £50 Your Golf Travel voucher, and even if yours doesn't make the shortlist, you'll get to show your picture off to our 24,500+ twitter followers!
HOW TO ENTER:
Twitter: Tweet your pics via twitter to @yourgolftravel or @TourismIreland with the hashtag #GreatestShotNI included
Instagram: Tag @yourgolftravel in the photo and use #GreatestShotNI

Email: Send in your photos to greatestshot@yourgolftravel.com.

Looking for some inspiration? Check out the pics below from YGT Staffers and previous Greatest Shot entrants…
---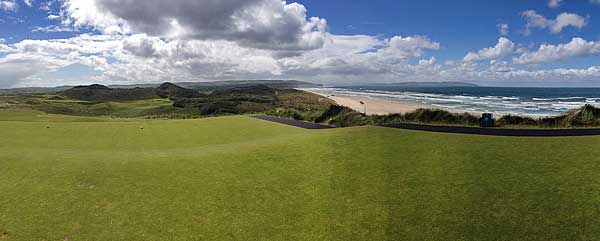 The view from the 1st tee at Portstewart from YGT Rory.
---

More from Portstewart from YGT Rory…
---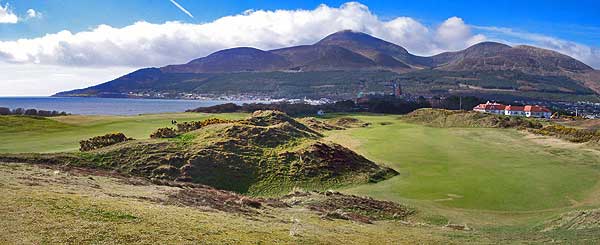 Royal County Down – Sent in by Morais Miranda.
---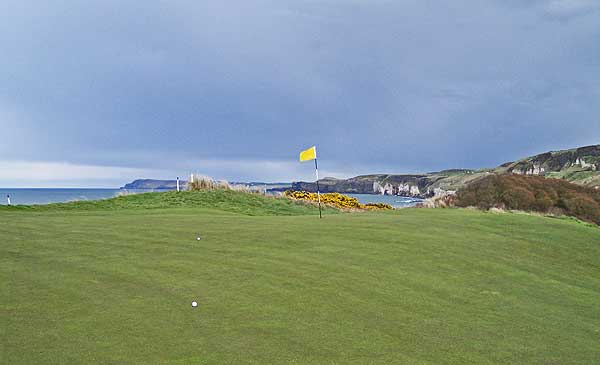 Another cracking pic from Morais…this time of Royal Portrush!
---
Want some tips on taking your golf photos? We've got some incredible tips from the experts…
Expert Photographers – Check out their websites for some incredible photos and inspiring landscapes
Eric Hepworth (http://www.hepworthgolfphotography.com/) – EH
Brian Morgan (http://www.brianmorgan.com/) – BM
Kevin Kirk (http://www.recounter.co.uk/) – KK
Kenny Smith (http://www.kennysmithphotography.co.uk/) – KS

What is the most important thing to do to take a great photo?
Great light is what makes a great picture. If you haven't got it, you can't create it. Patience is a virtue too. I know of no landscape photographer who hasn't got it in spades. – EH
Great light is the key, take landscape shots of golf courses from a height, a hill or other vantage point and shoot sunrise and sunset and an hour or so either side. – BM
Our philosophy at Recounter is capturing a memorable moment and one that tells a story without the need for words. A reaction is more memorable than action. – KK
Top tips for great photo is make sure it's sharp, look at it from a different perspective, a different angle might make the image more interesting, try getting lower or shooting through long grass, using tee boxes as frames, don't always go for the safe shot, the great thing about digital photography is you're no longer wasting film. Look at what has been shot before and rather than copy it try and put your own slant on it.- KS
Any tips for shooting on a smartphone?
The file sizes on smart phones these days are huge. Only a few years ago, the cost of a digital camera with the mp that modern smart phones have would easily run to thousands of pounds. The same principle applies whatever equipment is used to take a picture. Keep the background clear of anything distracting, take the time to rake a bunker to remove footprints if it is part of the picture and keep the phone still – no camera shake to keep the image sharp. – EH
Smartphones have a wide angle lens which makes a par3 look longer zoom in a little for better perspective – BM
Smartphones typically capture wide shots so they're great for capturing golf course landscapes. If you are trying to capture golfers from your smartphone we'd recommend getting as low as you can and as close as you can (keeping a safe distance!) so you can frame the golfer against a clean backdrop – such as the sky. – KK
Smart phones nowadays have better capabilities than the original pro digital cameras so getting great shots is easier than ever and you always have a camera to hand now. Manufacturers of smart phones are making it easier for us to get great images but they do have limited capabilities due to the fixed lens, unless you purchase separate lens attachments, so getting close to the action isn't always easy so instead of going for the tight player image go for the scenic shot, fairways, bunkers, greens or the natural beauty of a course with the action. Make sure you're holding the camera steady, those limited capabilities also mean it will try and give you the best depth of field which will ultimately give a slow shutter speed.- KS
Do you have any favourite apps you like to use for post production?
Photoshop is still used extensively but Capture is also becoming very popular. – EH
I use. "Lightroom" but keep it simple and use what you are comfortable with. – BM
Snapseed is a very powerful photo processing App that's really easy and quick to use. – KK
There are no shortage of apps to help with post production nowadays, my personal favourite is Snapped but Photoshop express is excellent as well, just remember the apps are to enhance your image not destroy it.- KS
If we organised a dream golf photography trip for you, money no object…
– where would it be?
– what time of day would you shoot?
– which camera would you use?
Cypress Point in California or St Andrews, Scotland.
Shoot early morning or late evening
A Nikon D800 or similar Canon – BM
UK and Ireland has some of the best golf courses in the world, Royal County Down in Northern Ireland being my favourite.
Early morning and late in the evening are the only times that provide the kind of light that I am looking for. Siesta's were invented for golf photographers!
There is a camera on the market now that is made by Phase One. From the reviews that I have read, it is a brilliant piece of equipment. However, my trusty Fuji 6 x 17 is just a fantastic camera which has served me well over many years. – EH
Pebble Beach
Very first thing in the morning to capture the light at the golden hour.
Nikon D5 – KK
West Coast of California, Carmel, Monterey, Pebble Beach having been a couple of times previously the scenery is stunning, the contrast of the green fairways agains the crashing waves of the Pacific Ocean and the blue skies, you can't fail.
The best golf course photography is always first hour of morning light and the last hour at dusk, the colours are stunning, soft warm light is more appealing than the harsh mid-day sun and also helps to illustrate the undulations, shapes and textures of the course.
I primarily shoot with Canon, I have two Canon 1DX bodies but there is a camera on the market which a lot of professionals are using for course photography the Fuji XT-1 with wide angle prime lenses produces stunning results.  – KS
---
Think you could trump this lot? Then get snapping and send us your photos!
---