For most amateur golfers, the chip and run is one of the most important shots in the bag. Let's face it, we don't tend to hit many greens, so anyone who chip the ball close has a huge advantage. It's a simple shot, and can be played with a variety of clubs, but it's also one of the most frustrating when it goes wrong. The duffed chip is perhaps the most hateful shot in golf.
Here, then, is a 5-step guide to chipping it close.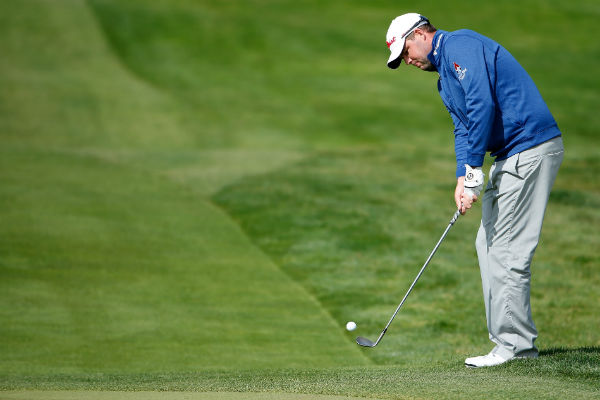 1. Find a club you're comfortable with. Your sand wedge has too much bounce and in any case, we're not looking for flight here but to get the ball running to the hole. An 8 or 9-iron works very well – it's short enough to give you plenty of confidence, but you won't just slide it under the ball.