As a Your Golf Travel employee I am in the lucky position to be able to experience more than my fair share of amazing golfing locations and courses that, despite my best intentions to play at some point in the future, I might not have had the chance to tick off my list so early on in what I'm sure will be a lifetime spent as a certified, nomadic golfaholic.
Many of my favourite courses have been in Ireland – you might have seen I was lucky enough to go and film some of the courses there on a trip with Youtube Golf Guru Mark Crossfield – and despite the fact that I've ticked plenty of the country's top courses off my list, there are plenty more still to go.
Considering the quality of golf on the Emerald Isle, as well as the relative ease of travelling there, and of course the craic you can have away from the courses in local pubs and the like, there's no doubt that I'll be back for more fun on the fairways at some point in the not too distant future.
Courses played
The list of courses I've already played in Ireland makes for good reading when I look back on it.
In and around the Capital of Dublin and the beautiful surrounding counties, I've played the likes of Druids Glen, The K Club, Carton House, The European Club and a great little hidden gem in the Avoca Valley called Woodenbridge…props to my Dad for taking me for a round there; one of his original golfing stomping grounds!
On the other side of the country, I've been lucky to have visited the lion's share of the awesome links courses that line up along the Atlantic coastline and the Wild Atlantic Way: Ballybunion, Lahinch, Tralee, Doonbeg, Rosses Point, Donegal Golf Club, Rosapenna and Ballyliffin have all claimed a golf ball or two of mine down the years.
Of course, there's Northern Ireland too and with Portstewart, Castlerock and Royal Portrush all on my "been there and done that" list, I feel pretty happy with my lot.
But that doesn't mean I can't be greedy and want more, more, more now does it? There are still countless world class courses and endless hidden gems for me to discover, but here are the Top 5 places I have my eye on for my next few trips over the Irish Sea…
This one might seem a bit obvious considering the fact that the Championship Course at Royal County Down is the highest ranked courses on the planet outside of the USA, but I've got a serious scratch to itch when it comes to this amazing links.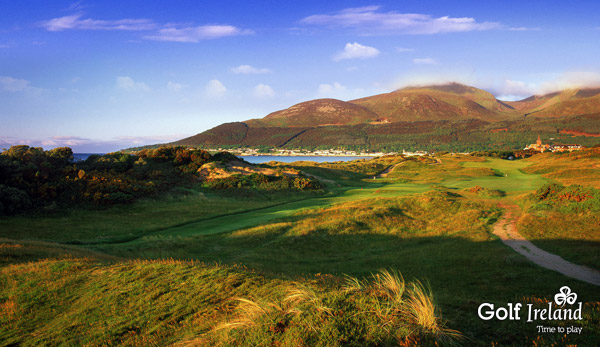 On my last filming trip with Mark Crossfield and Steve "The Buzzman" Buzza, we were lucky enough to attend a practice day at the Irish Open and as I'm sure many of you who've been to watch live golf will know, watching the likes of Rory McIlroy, Sergio Garcia and Rickie Fowler, not to mention YGT Ambassadors Darren Clarke and Lee Westwood, playing such a beautiful course can be an amazing experience.
---
Which is the better course…Royal Portrush or Royal County Down? A popular conundrum among golfers all over Northern Ireland. As you can see I've already ticked Portrush off my list so there's really only one way for me to find out!
---
Of course…if you love your golf as much as I do it can also be immensely frustrating seeing as all you really want to do is grab some clubs and join in as well!
Rory, Rickie and co…move over boys; it's my turn for a crack at County Down!
When it comes to bucket list golf experiences there aren't many golf course in the world, let alone just in Ireland, that can compete with the Old Head Golf Links.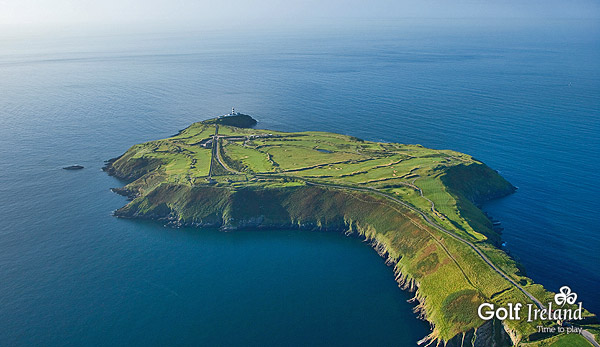 This isn't really a links in the strictest sense of the word but one look at a photo of the course and that's really not overly important! Old Head sits on a promontory that juts a full two miles out into the Atlantic Ocean and with sheer cliff faces acting as the course's boundary, it's safe to say that there isn't really another course like this in the country, making it a unique experience.
Anyone for golf on the edge of the world?
Above I said I'd already played Ballyliffin but that's only partially true. I played 5 holes on the Glashedy Course before we had to shoot off for the next stop on a whirlwind tour of the North West, where I was there very much in a work capacity and as such not able to see the entire course.
As you can imagine, playing a handful of holes on a course like the Glashedy Course at Ballyliffin, I really got a taste for it and I think it's only right that I go back to finish off the job!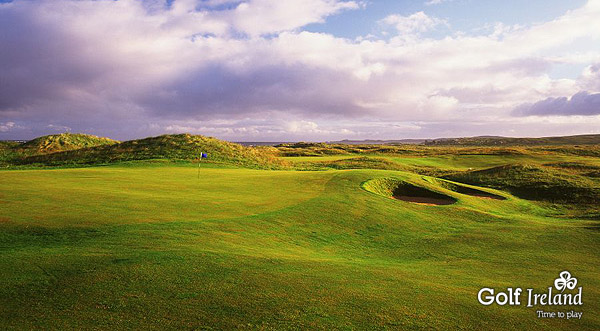 The Glashedy is a fairly new course, having opened for play in 1995, but from what little I saw, it's an absolute cracker! There is a very unusual par 3 here which might seem out of place on a links course, but from its elevated tee, you see much of the rest of the course and despite the fact that we were playing in apocalyptic rain and wind, walking off that course with 13 holes still to go left a sour taste in my mouth…one that still lingers to this day.
Only one way to solve that problem…
So I've played a good deal of the top links courses on the famous South West coast, but I'm sorely lacking in that department in and around Dublin. I have played The European Club which sits on my personal Top 5 Courses list, but there are plenty more links courses around the Irish Capital which I'm desperate to have a game on.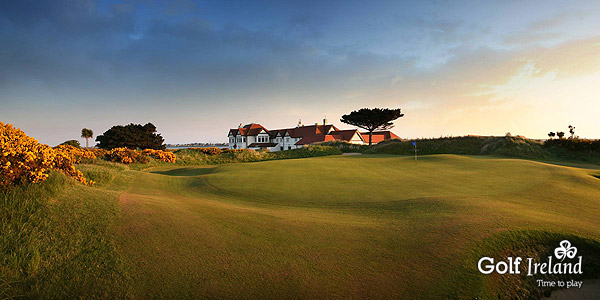 Top of the list would be the Portmarnock Old Course. Ranked as the 3rd best golf course in the Republic of Ireland, Portmarnock is highly recommended by a trusted source here at YGT and I'm reluctant to allow this man to continue having this one over on me!
Now…I know this is supposed be a list of courses I want to play in Ireland that I haven't already played but hell…this is MY list and I've decided to break the rules!
Last summer I embarked on a Golf tour of the South West coast of Ireland (a trip I actually chose over going to watch The Masters!) where we played some of the heaviest of Irish golfing heavyweights including Doonbeg, Lahinch and Ballybunion. We added a round at Tralee to the tour as kind of a "filler" course to complete the itinerary and it took us all by surprise.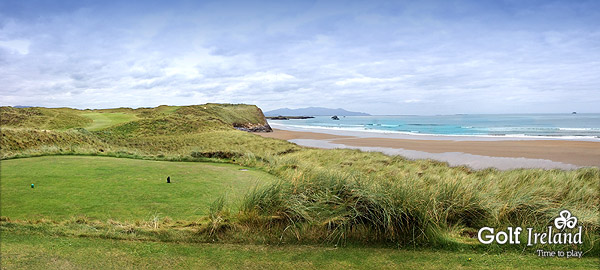 Arnold Palmer was certainly in cracking form when he designed this one and Tralee is now, for the time being at least, my favourite course in the world. The front nine features one or two non-descript holes but the setting is just magic, with some of the best views imaginable.
---
Tralee is now my favourite golf course…one day something might knock it off top spot but where will that be? I look forward to finding out!
---
The back nine though is where Tralee really took up permanent residence in my heart and there is absolutely zero, zip, zilch, nadda chance that I won't be back for another few rounds here in the future.
So there you have it. My top targets for future Irish Golf Holidays have been acquired…which one would you most want to play?


For information on Ireland golf breaks please call free on 0800 043 6644.