Since opening in July 2013, Kaya Palazzo has established itself as a major player amongst Belek's extensive range of 5* all-inclusive resorts and is now one of the leading destinations for a golf holiday in Turkey.
From the luxurious hotel to the championship golf course, this blog post will cover the top 5 reasons to visit Kaya Palazzo and I'm sure that by the end you'll be rubbing your hands at the prospect of heading to Belek for an affordable, unforgettable golf holiday.
1. Luxury Accommodation
The staple of every successful hotel resort is the quality of the accommodation; guests want to be assured that after all of their holiday excursions and activities that there is a comfortable room to rest their head. Kaya Palazzo has 641 rooms in total and all of them provide the perfect space to sleep, relax and even recover; the spacious rooms are packed with modern amenities such as WiFi, bathroom essentials and the much needed air con to keep your holiday ticking over with no hitches. The opulent private bathrooms are an extension of the impressive accommodation options while many rooms are also plush with a private balcony, the perfect spot for a late night drink back at your room.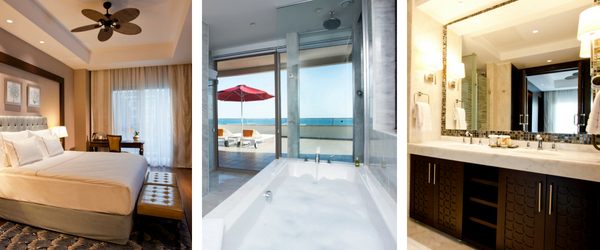 2. All Inclusive
Considering Belek is the home of all-inclusive golf holidays in Europe, it will come as no surprise that Kaya Palazzo provides guests with the ultimate experience, taking away the usual stresses and costs of a regular trip. Staying on the resort, from the moment you wake to the moment you sleep there isn't a penny to be spent (unless you opt for an a la carte meal etc) and everything is already there to ensure your every need is catered for. The main restaurant features an open buffet which is available for breakfast, lunch and dinner, with a range of cuisines on offer in addition to the traditional Turkish dishes. Aside from the main food hall, throughout the resort you can enjoy free drinks and snacks to keep you going between meals.
3. Championship Golf
Of course, while the 5* accommodation and luxury surroundings are vital for creating the perfect golf holiday, it isn't complete without a fantastic choice of championship golf courses. The resort's course is at Kaya Palazzo Golf Club; The par 71 Kaya course is truly stunning as golfers will play towards the pine forests and will need straight drives and strategic shot placement to shoot low. With our exclusive packages, you'll not only be able to take advantage of the magnificent track at Kaya Palazzo but also some of Belek's best courses at Titanic Golf Club and The Montgomerie Maxx Royal.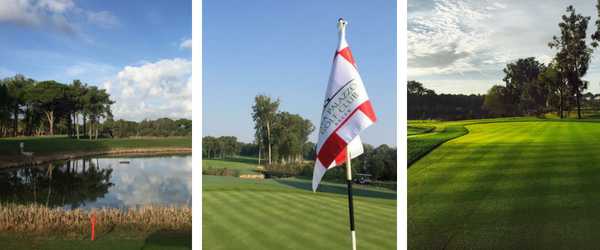 4. 5* Facilities
One thing that an all inclusive resort simply has to have in abundance is an extensive range of quality facilities, after all you will be spending most of your time here when not on the course. Kaya Palazzo has it all, whether you want to go for a dip in the pool or a swim in the ocean, neither is more than a short walk away, with the resort boasting a private beach on the idyllic Mediterranean coast. Back towards the hotel you can relax in the state-of-the-art spa centre or perhaps switch sports to tennis or football with various outdoor pitches and courts available. With evening entertainment and a range of kids activities on offer, there isn't much you can't do at this brilliant resort.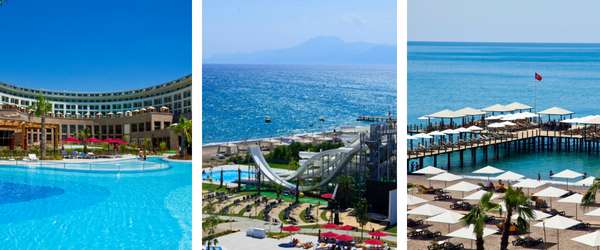 5. Ideal Location
Despite being fully capable of keeping guests entertained within the resort for their holiday, we know many travellers like to venture out and explore the area. Luckily, Kaya Palazzo is right in the heart of Belek and close to many of its main attractions, aside from the neighbouring resorts. You can head to one of Turkey's ancient hammers for a traditional Turkish bath, get your thrills on an off-road safari, head to Troy Aqua Park or perhaps visit the Manavgat Market for some bargains.
Do you think Kaya Palazzo could be your next golf holiday destination?
Button Text