The Battle Back Golf Day 2015 – The Belfry
Battle back is a military initiative to get injured personnel into fun, sporting and adventurous activities, allowing them to live a normal lifestyle and continue their rehabilitation journey. It was set up in 2009, and is run by Lt Col Tristan Crew and Instructional Officer Zeno Gomes. Over 100 golfers take part in the Battle Back programme which is supported by Golf4Heroes.com who campaign to get golf clubs and venues to donate green fees allowing service men and women to use their facilities. The charity is a thank you to the service men and women who have sacrificed themselves and been so brave for our country and for our people.
Your Golf Travel has been a big supporter of Golf4Heroes.com by arranging golf days for the Battle Back programme at La Manga in Spain and at St. Omer in France and Your Golf Travel also organize the Annual Battle Back Golf Championships.
In my opinion the courses were in superb condition for this time of year.The Hotel/Venue its self was the ideal place for our champs, the service and food was first class" Gaz Meekins. 
On October 22nd 2015, The Battle Back Golf Programme headed to The Belfry for the Annual Battle Back Golf Championships supported by Your Golf Travel. The Belfry has been host to the Ryder Cup 4 times; 1985, 1989, 1993 and 2002 (More than any other venue). 3 fantastic courses make up the resort including the Derby, PGA and the widely recognised Brabazon Course.
Let's take a look at the 2015 Battle Back Championship Winners….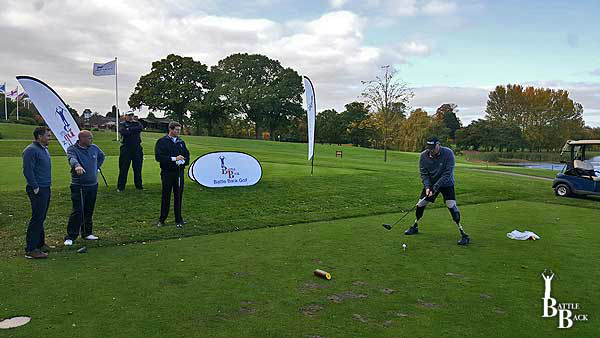 On The Tee…..
"All I can say is that playing at the belfry was amazing and both the courses we played on where tough but outstanding such a joy to play there made me very happy" – Derek McDonald.
---
The Format
Thursday 22nd October:  Stableford Full Handicap for the 2015 Battle back Golf Champion on the Brabazon Course
Friday 23rd October: Texas Scramble Team Event on the PGA Course
---
The Winners
The 2015 Battle Back Golf Champion
D. McDonald – 32 Points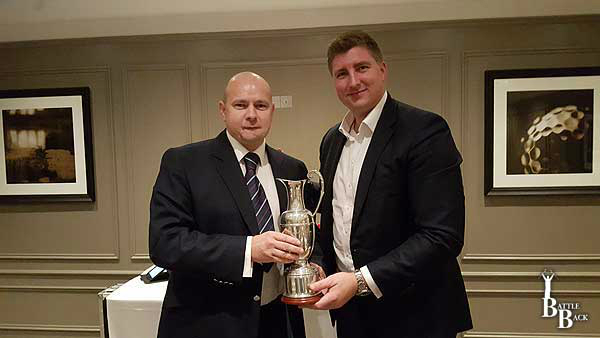 The 2015 Battle Back Champion D. McDonald with Your Golf Travel Co-Founder, Ross Marshall
---
Joint Second Place
J. Wilkes – 30 Points (Under 18) and B Banbury – 30 points (Over 18)
---
2015 Most Improved Battle Back Player
M. Whisken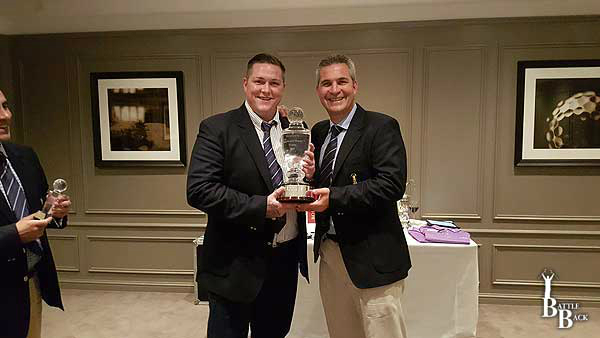 The 2015 Most Improved Player M. Whisken (left) with The President and Founder of Battle Back Golf Lt Col Tristan Crew (right)
---
Texas Scramble –
1st Place – Phil Taylor, WO2 Neil Chantry, Gaz Meekins, Andy Thompson (9 under).
2nd Place – John Mills, Matt Whisken, Andy Carlton, Maj Chris Hatton (5 under).
"Never imagined the Belfry complex being as big it is. All staff were so professional. I thought it was amazing how there is two courses completely different yet both so difficult" – Neil Chantry. 
A Big YGT Congratulations to all prize winners!!!!
---
The Battle Back Golf Programme also said goodbye to Captain Keith Davis who hands over the captaincy to Bernie Broad for the next 2 years in charge of picking the team for all events next year.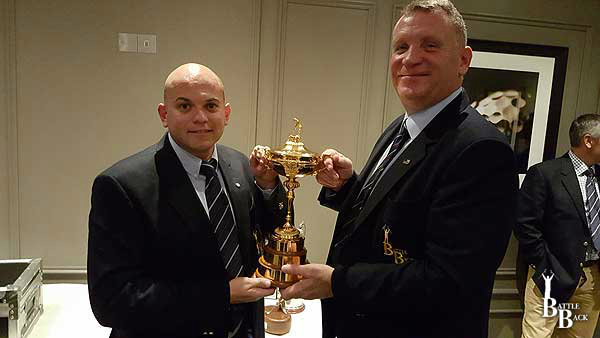 Keith Davis (left) passes on the captaincy to Bernie Broad (right)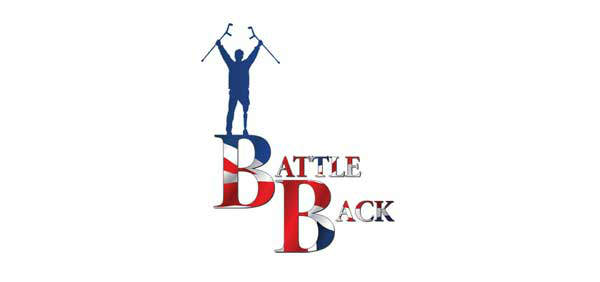 For more information on the Battle Back Programme and to hear about the fantastic work that they do to encourage military personnel into sports and adventure activities then please click here