A 19th hole is vital at any golf venue. Even if you play the round of your life, ultimate satisfaction can only be brought if you are able to enjoy the 'apres golf' to the fullest. Chat about the round, enjoy a few pints and perhaps even enjoy a meal too. You deserve it… Here at our own 19th hole, we bring you all the 19th holes from the best courses at Najeti Hotels, showing you, with faith, that even if your round doesn't quite go to plan, you will never leave dissatisfied…
---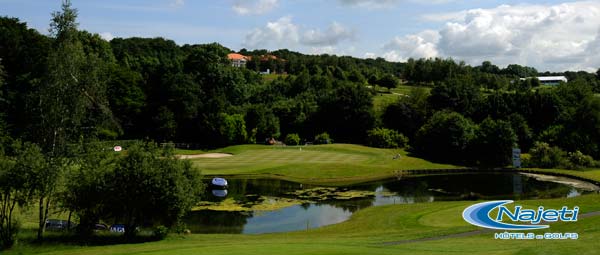 ---
St Omer brings over its 'open to all' attitude from the course to the clubhouse. While the course allows players of all abilities to enjoy a round, the clubhouse welcomes non-golfers to relax and enjoy an afternoon meal. Although only open for lunch from 12-2pm, you are sure to enjoy the traditional dishes on offer at Le Brasserie Le Ristandel before or after a round. Menu from €14. In the summer, the large panoramic terrace overlooking the 9th hole and the aa valley will enable relaxation to the fullest whilst watching the golfers tackle the St Omer Course.
Situated next to the clubhouse, why not also enjoy the Najeti Hotels Lodge Restaurant, ideal for a gourmet meal. Open for dinner from 7:15 pm to 9:30 pm the restaurant provides an excellent combination of inventive dishes and delicious French wine. Menu from €19.
---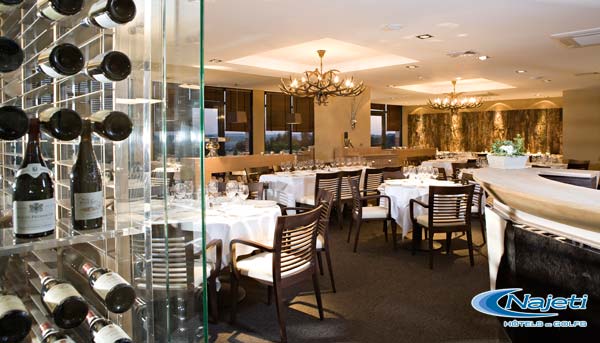 ---
If its fine dining you're looking for, go no further than the hotels restaurant Le Vert Mesnil. Open for lunch from 12-2pm and dinner from 7-10pm, the 17th century room provides exceptional views over the castle and expands onto an open summer terrace. Lunch prices are from $19 and dinner from $37. The restaurant is also available to be rented out for receptions or business meals.
---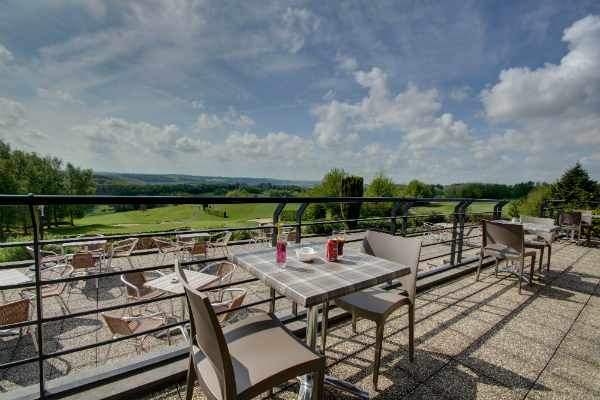 The view from St Omer's 9th hole terrace
---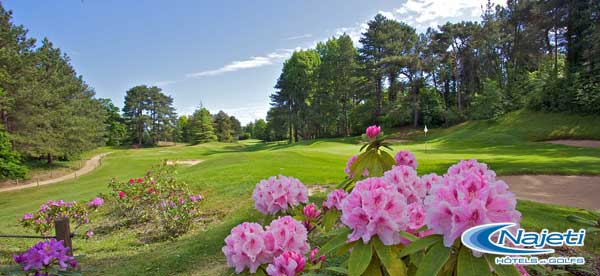 ---
Situated just a stone's throw from Najeti's Hotel Du Parc, Golf D'Hardelot is sure to provide you with a fulfilling meal following a fantastic round on the Les Pins or Les Dunes course. Lunch prices are from €6.50 for a starter, €14.50 for a main and $6.50 for a dessert. Golf D'Hardelot has two clubhouses, both situated two kilometres apart next to their respective courses and both with free Wifi! What's more, each clubhouse has its own private room, ideal for business meetings. The two clubhouses are warm and welcoming and whether it's a reception, a wedding, or a party, Golf D'Hardelot is sure to provide an excellent location for any function.
---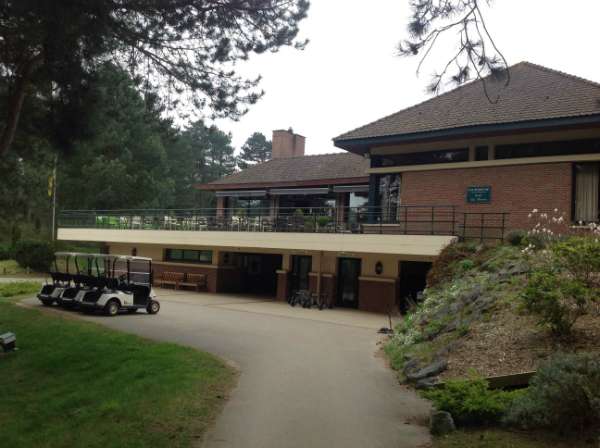 Ideally located just 30 minutes from the channel tunnel terminal, Golf D'Hardelot is a must play for any English golfer!
---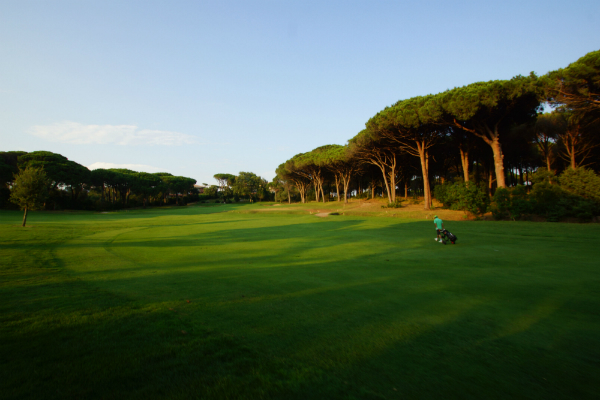 ---
Offering provencal flavours and providing a relaxing atmosphere for lunch and a lounge atmosphere come evening, Valescure's clubhouse is 5* all round. The 18 hole menu is priced at €19 and offers the dish of the day, a drink of wine, beer, soda or water and a coffee. The golfers menu costs €25 and extends to include a starter and dessert.
---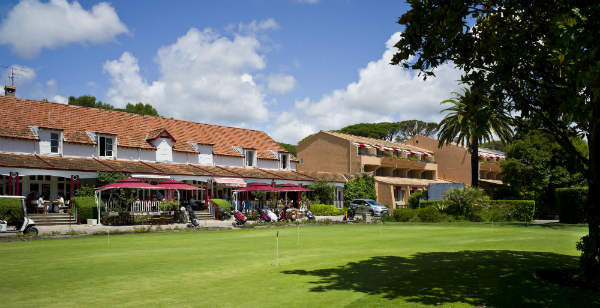 ---
Why not also enjoy the hotels bar open all day, all week. Named "Le Pavillion", the bar prides itself on its extensive and inventive drinks menu offering original cocktails and fine wines. A friendly atmosphere, perfect for winding down after a challenging round playing the narrow fairways of the Valescure course.
Najeti Valescure is also home to the luxury Les Pins Parasols restaurant, with excellent service and regional dishes which are sure to spoil you. While the standard menu is priced at €39, the magnificent Valescure menu at €58 also includes a starter, a salad, a dessert and a selection of the finest French Cheeses. The ultimate French Cuisine.
---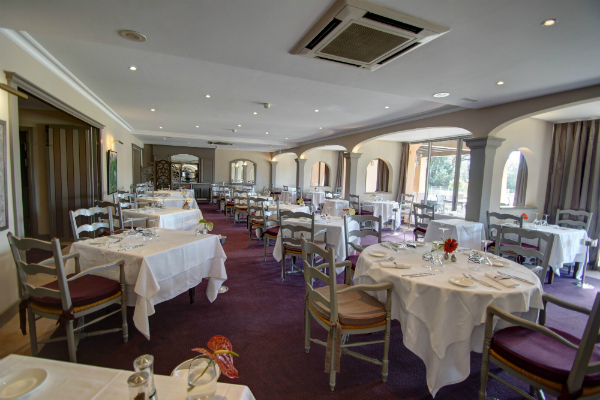 Offering a 160m² reception room for Seminars and receptions, Valescure will truly cater for your every need, and exceptional views over the French countryside can be found all over the hotel.
---
Fancy heading to France to take on these fantastic courses and enjoy some French Cuisine??? Check out these offers below…
Hotel du Parc and Golf D'Hardelot: Eurotunnel, 1 Night, 1 Round, B&B from £99. Eurotunnel, 2 nights, 3 rounds, B&B from £145.
Hotel du Golf aa Saint Omer: Eurotunnel, 1 Night, 1 Round, B&B from £85. Eurotunnel, 2 Nights, 2 Rounds, B&B from £125.
Gold De Valescure: Eurotunnel, 3 Nights, 2 Rounds, B&B from £255. Eurotunnel, 5 Nights, 3 Rounds, B&B from £349.
---
Want to know more about golf at Najeti??? We have the answers…
http://www.yourgolftravel.com/19th-hole/2014/07/23/najeti-golf-hotels-hotel-du-parc-golf-dhardelot

http://www.yourgolftravel.com/19th-hole/2014/04/01/najeti-golf-hotels-hotel-du-golf-aa-st-omer
See you at the clubhouse!