As we all know; Scotland is an absolute haven for golfers. It is the Home of Golf. One of the finest golf travel destinations on the planet. Home to over 550 golf courses…so far anyway!
Just when you thought Scotland couldn't get any better as a golf holiday destination, a reported three new golfing developments have entered the fray.
We're sure many of you will have heard that Donald Trump has submitted plans for a second golf course at his Menie Estate where the Trump International Golf Links currently sits. The proposed second course at the Menie Estate, which will be built outside of the designated Site of Special Scientific Interest (SSSI) which caused so much controversy last time out, is to be named the Mary MacLeod Course as a tribute to Trump's late mother.
Like the Trump International Golf Links, the new course has been designed by the R&A's go to man for course design and alteration, Dr. Martin Hawtree. Of the design for the new course Trump said, "Once again Martin Hawtree's design is genius – we have the greatest piece of links land in the world and the unprecedented demand to play our championship course has accelerated our plans to build the second course."
---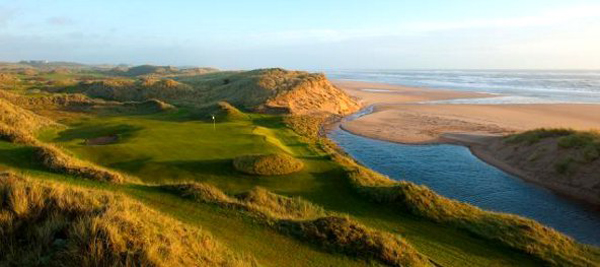 Trump International Golf Links looks truly spectacular but will Hawtree's second effort for Trump be as good?
---
Dr Hawtree said: "At the centre there will be an outstanding Par 72 golf course, ranging between 7,500 and 5,500 yards, and situated on land with an extraordinary richness of landscape and topography; but every inch a seaside links course. The special and subtle challenge for me is to ensure that it sits comfortably beside its majestic neighbour, neither outshone by the existing course nor making any attempt to mimic or rival those Leviathan qualities."
What the finished article will look like we don't know but if it bears and resemblance to the Championship Course it will be yet another notch in Aberdeenshire's considerable golfing belt that already includes such classics as Royal Aberdeen, Cruden Bay and, slightly further in land, the fantastic Inchmarlo Resort.
While Aberdeenshire is an excellent choice for any golfer looking to travel to the Home of Golf, St Andrews really takes some beating. And as if the St Andrews Links, including the famous Old Course, Kingsbarns and 5* resorts such as the Old Course Hotel and Fairmont St Andrews weren't enough, there is a new £20million golf resort in the pipeline for the famous golfing city.
---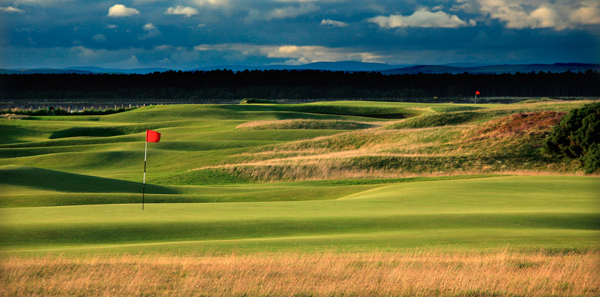 The St Andrews Links are set to be joined by another championship golf course.
---
Plans for the new golf resort have been in the pipeline for some time now, having originally been submitted for the 244-acre site in December 2011 and despite a lengthy process, they have now been approved. The resort will bring with it an new 18 hole golf course to be designed by former Open Championship winner, Tom Weiskopf, as well as a restaurant, accommodation for up to 160 people and a shop. Developers will be examining options throughout 2013 to provide a high-quality golf break destination which will hopefully be ready to be open in time for the Open Championship to be played on the St Andrews Old Course in 2015. Just when you though the golfing options in and around St Andrews couldn't get any better eh?
Another part of Scotland that is synonymous with golf and set to get a shot in the arm with the addition of another golfing development is the county of Ayrshire. Ayrshire is of course home to the famous Turnberry Resort which has been well known in the golfing world since the legendary "Duel in the Sun" between Jack Nicklaus and Tom Watson in 1977.
Derelict Loudoun Castle, situated 35 miles North of Turnberry, just outside Kilmarnock, could be transformed into a five-star hotel as part of a £300million development that will also include a new championship golf course and academy.
---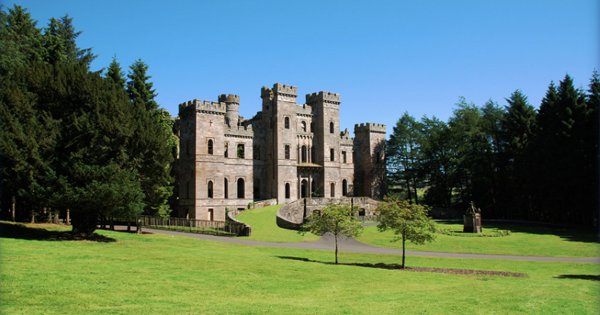 No conrete plans have been submitted to turn Loudoun Castle into a top class golf resort but we imagine this stunning building would form an excellent centrepiece to such a development.
---
Since the closure of the Loudoun Castle Theme Park, the site on which the castle sits has remained unused but now investment, consulting and project management company Vicon wants to redevelop the castle itself as the centrepiece of a development that proposes "a world-class championship-standard 18-hole golf course, clubhouse and educational golf academy, new whisky distillery, homes, retail and a food and drink centre of excellence".
We are not sure what a "drinking centre of excellence" is but we always welcome the arrival of a new golf course! Whether the plans go ahead here or not is uncertain but it does seem as if Scotland's embarrassment of golfing riches is set to become more embarrassing over the next few years. Watch this space…
---