Back in the office after a nice bit of time off over the Christmas period and there is a lot of talk about New Year's Resolutions. Now I'm not usually one for making promises to myself that I'm inevitably going to break (probably before the months' end) but after a great year of golf on a personal level in 2013 I have decided to take the plunge and make some golfing resolutions for the coming year.
I have asked around the office as well to see if I can get a few colleagues to do the same…this is what a few of us at Your Golf Travel are aiming for in 2014.
Rory
In the last few of years I have been lucky enough to tick plenty of amazing golf courses off my golfing bucketlist and 2013 was no exception. After enduring the 1st 3 months of the year without having hit a single ball (due to being on crutches!) a round at The European Club in Wicklow cured a massive itch and then with my newly acquired thirst for links golf, I enjoyed a match at Royal Cinque Ports (I did NOT enjoy the result!) and then in October it was off to Turnberry which is bucketlist golf at its best!
---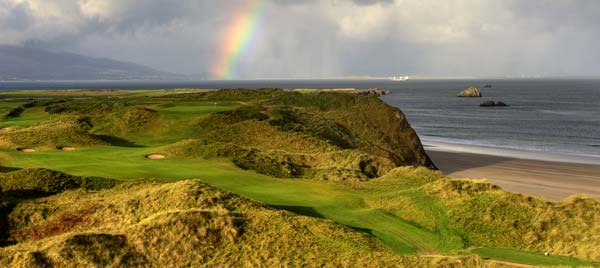 With courses like the amazing Tralee dotted all up the South West coast of Ireland, this is heaven for lovers of a traditional links.
---
With more golf at the likes of Quinta do Lago, Vale do Lobo and San Lorenzo over the winter months, I really got around in 2013 and while it would be easy to rest on my laurels I'm am setting out in 2014 to tick off even more golf courses off my bucketlist…a trip to South West Ireland for more world class links golf is top of the list!
Oliver
2013 didn't hold a lot of great golfing moments for me. My handicap went up, I lost more golf balls and generally ended the year worst than when I started it! My New Year's golfing resolution is therefore unfortunately a very boring one…to go to the driving range more often!
It won't be very appealing, but if I'm to muster enjoyment out on the course at the weekend, I think a trip or two a month to the driving range will put me in good stead. If things get really desperate I might even have to swallow my pride and take a golf lesson off my brother (a PGA Professional), I just hope for my golf's sake and our sibling relationship things don't get that bad!
Trent
I will play an Open Championship course…
As a newcomer to this part of the world, I'm counting down the days until I can ditch the coat and scarf for my more customary attire and start ticking some serious golf courses off my bucketlist. That will begin with a jaunt north to play the stunning Ailsa course at Turnberry…let's just say I've heard good things from those in the office who have played there before!
---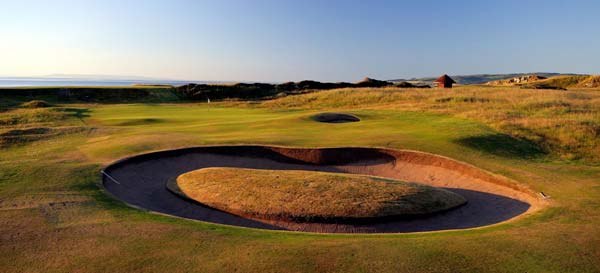 Any serious golfer aspires to play the iconic golf courses and as a recent arrival to these shores, Trent is aiming to tee it up at Turnberry…they don't come much more iconic than that!
---
In the meantime, I will become less of a stranger at the driving range in the hope of preventing too many donations to the Firth of Clyde once I get there!
Euan
Although I got to play some amazing courses in 2013, I would love to have played a bit more often. I certainly can't complain though with Royal County Down, Saadiyat Beach in Abu Dhabi and St George's Hill all ticked off the list in 2013 but having said that, I'd like to get out on the course more frequently in 2014. Unlike Trent and Oliver, I am intending to do all of my "practice" this year while ON the golf course! 
Click here to cast an eye over 10 New Years Resolutions that ALL golfers should abide by in 2014.