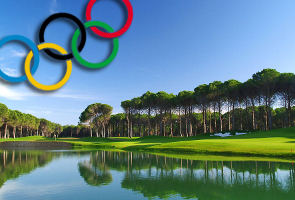 After an absence of over a century, golf is set to make a big return to the Olympics in 2016, in Rio. Assuming golf's comeback will be considered successful; we think the sport should play a big part in deciding who should host the 2020 Olympics. After all, following in the wake of football, our game is one of the world's biggest and most widespread in terms of participation figures. And let's face it; you can enjoy a game of football in any old stadium! The quality of a golf tournament though is deeply affected by the quality of the course, so the destination is absolutely crucial. With the Olympic Committee grappling with the thorny issue of which city to award the 2020 Olympics to, it's only right that Your Golf Travel, the world's leading authority on such matters, should be able to provide a helping hand!
Here's our two cents on each of the cities bidding for the 2020 Olympics:
---
Istanbul, Turkey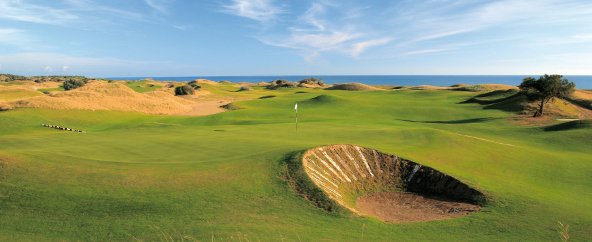 Following extensive development in recent years there are some great golf courses in Turkey, especially around Belek, which is just a short flight from Istanbul; and it's about time they played host to the world's best golfers. Thanks to the European Tour's obsession with the Middle East it hasn't happened often enough but with world class tracks like Carya, designed by Peter Thomson, the Montgomerie, penned by our favourite cuddly Scot, Perry Dye's Lykia Links and Faldo's stunning Cornelia course, to name just a few, plus shed loads of luxury hotels for players, star entourages and spectators alike, this destination should, in our opinion be high, if not on top, of IOC President Jacques Rogge's list.

---
Tokyo, Japan
You can't deny this country has a great golfing heritage – millions of fanatical golfers, its own successful pro tour and the infrastructure and knowledge for staging a big golf tournament is in place. It has around 2,500 courses, more than the rest of Asia put together, with Hirono and Kawana truly world class and more than suitable venues for an Olympic event. It's a long way from everywhere else though and very expensive for foreigners. Japanese golfers will be praying that Tokyo gets the games, even if we're not!

---
Madrid, Spain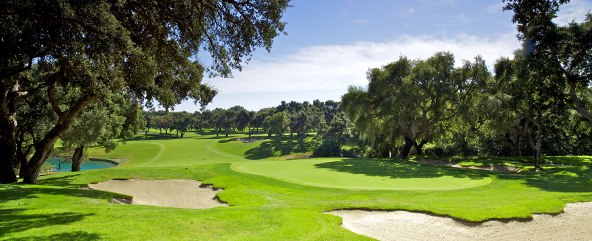 Okay, this isn't the golfing epicentre of this wonderful country but the city does have the superb Club De Campo Villa De Madrid with its stunning Negro course. However, there's no reason why the Olympic golf event couldn't be staged further afield – look at the London's Olympic sailing events which are being held in Weymouth! Why not head for the Costa del Sol or a superb resort like La Manga or PGA Catalunya? Down in Andalucía, there are truly world class courses in the shape of Valderrama, which has proven big tournament credentials, as does the stunning layout at Finca Cortesin. But even humbler venues such as Melia La Quinta, La Cala, San Roque, Marbella Golf and Country Club, Los Naranjos or Almenara would make fantastic venues. Plus, the esteemed members of the Olympic Committee could really enjoy utilising their expense accounts to the full on the various charms of Puerto Banus. Everyone's a winner!

---
Rome, Italy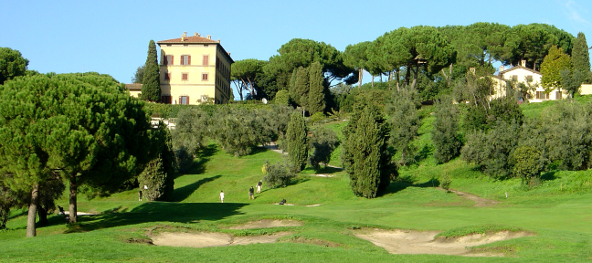 This is one of European golf's hidden gems. There are some beautiful courses around Italy with Rome being blessed with Castelgandolfo, which is set in a spectacular area of a now inactive volcano…how about that for an Olympic venue!? There's also the top-quality Sheraton Golf Parco De' Medici Hotel and Resort with three brilliant nine hole loops, all within a short drive of the city centre and the international airport. A very worthy contender in our book.

---
Baku, Azerbaijan
Apparently, a golf resort called 'Dream Island' (you just know it'll be anything but) is being planned for a site near the city of Baku, but there are no existing courses in this country nor are there any recognisable golfing names hailing from here so we are strongly recommending that the IOC ditches this particular bid…fast!

---
Doha, Qatar

Its golfing credentials are not the strongest in the UAE, what with Dubai and Abu Dhabi on the doorstep, but the excellent Doha Golf Club with its International hotel and stunning location on the shores of the exclusive West Bay Lagoon would make a more than suitable Olympic venue. It has staged big events before – namely the prestigious Qatar Masters – but the weather won't exactly be spectator friendly and facilities and accommodation will be limited. However, with a successful World Cup Soccer bid already under their belt, we all know the Qataris stand a very good chance with such, ahem, deep pockets!
Hope that helps Monsieur Rogge. If you need any more advice, you know where we are!

---
For information on UK golf tours  and more worldwide golf breaks please visit www.yourgolftravel.com or call 0800 043 6644.
---