It may feel like it's still 2015 to you but over on the PGA Tour those crazy cats are way ahead. As they play the Frys.com Open this week, they're already in 2016. Do keep up.
That's right, the FedEx Cup climax a fortnight ago was officially the end of the 2015 season on the PGA Tour and now we're on to next year. The Frys.com is the season opener and boasts a very decent field thanks to the surprise inclusions of Rory McIlroy and Justin Rose.
Defending champ Sang Moon Bae can't take part as he's now engaged in national service back home in South Korea, but when he won he offered a good insight into what the course at Silverado, California, demands. "It's a classic," he said. "You need really good iron shots. Really narrow, small greens, a lot of undulation." With Hunter Mahan adding that the short game – especially scrambling – is very important, it's clear that this is a course where patient players can come to the fore.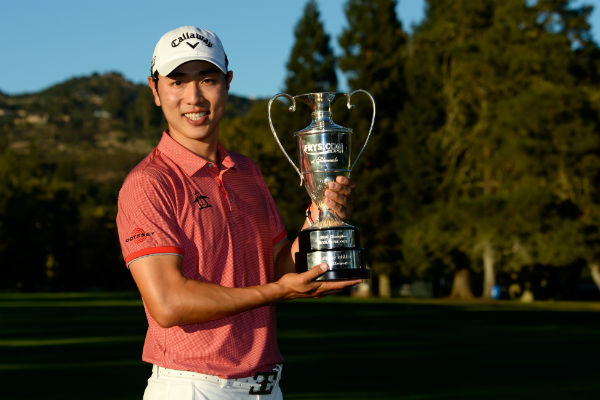 Interestingly, at the event's first running at Silverado last year, there were veterans in the top ten such as Retief Goosen and Retief Goosen, while the likes of Bryce Molder and Mahan himself are no longer members of the youth section. Matt Kuchar was well placed in third before a closing 76 dropped him down the field – we can see the sort of player we're after.
McIlroy and Rose head the betting but there are reasons to not have complete confidence in either right now, although one area where Bae picked up shots last year was on the par-5s and there is no better par-5 player in the world than Rory.
Click next to preview 19th hole's tips for the Frys.com Open