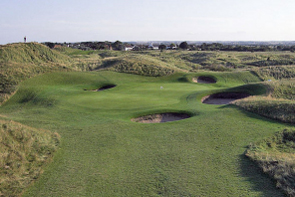 Royal St Georges was the host course for the 2011 Open Championship. Darren Clarke showed all his craft and guile to hold off the rest of the field to claim his first major after spending more than 20 years on tour. Royal St Georges is as tough a links course as any on the Open rota and this is your chance to get a closer look at the famous course in Sandwich.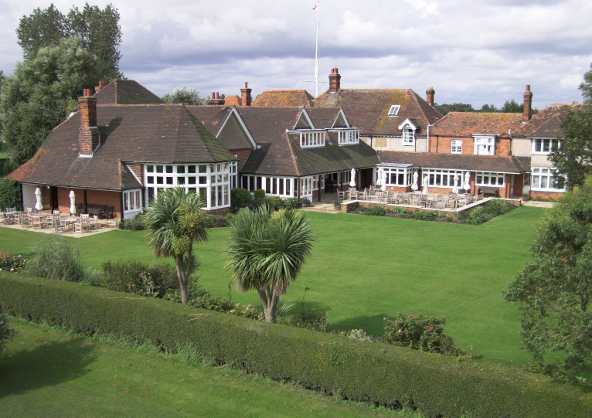 The Clubhouse at Royal St George's…unusually quaint for such a prestigious venue.
---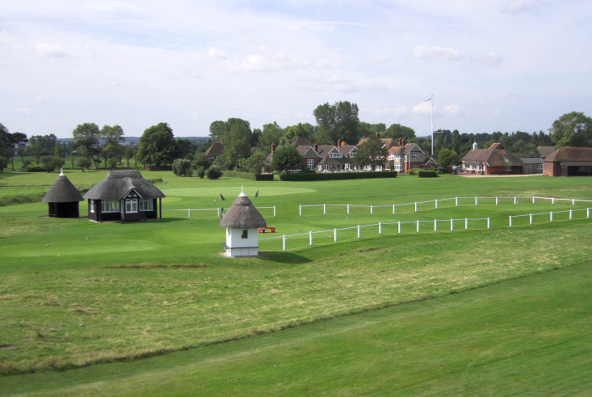 The first tee at Royal St George's. Open competitors will be praying for a solid start!
---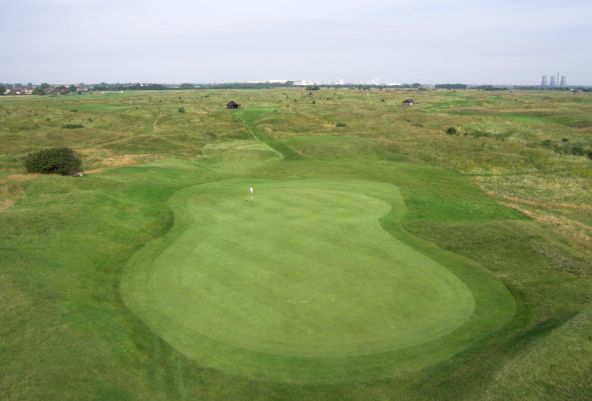 The 3rd green. This is the first par 3 the players will face and it will be a tough proposition when the wind is howling.
---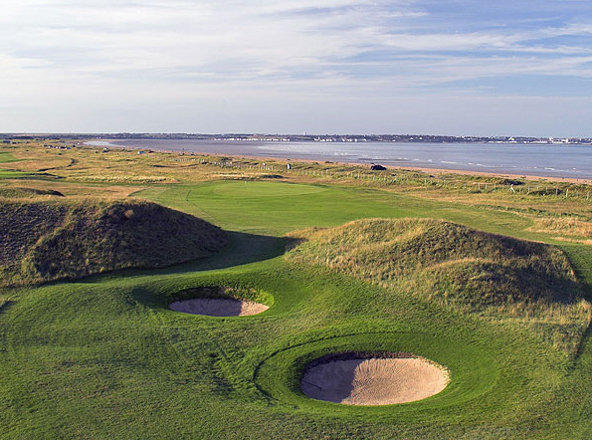 The 5th green at Royal St George's is the first time players will get a view of the sea. Needless to say they will be hoping to avoid those nasty looking bunkers.
---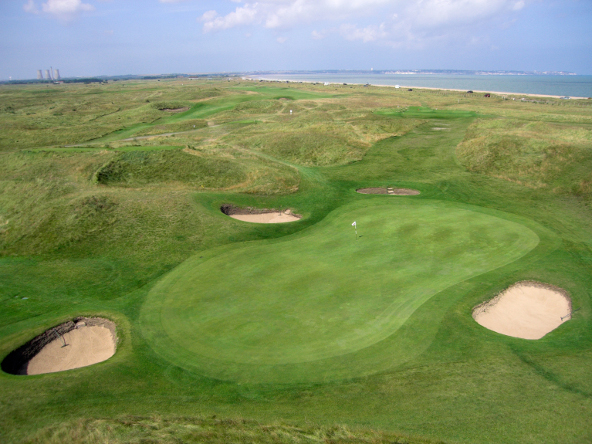 The 6th at Royal St George's sees players heading away from the coast. With a strong crosswind this green appears narrower by the second!
---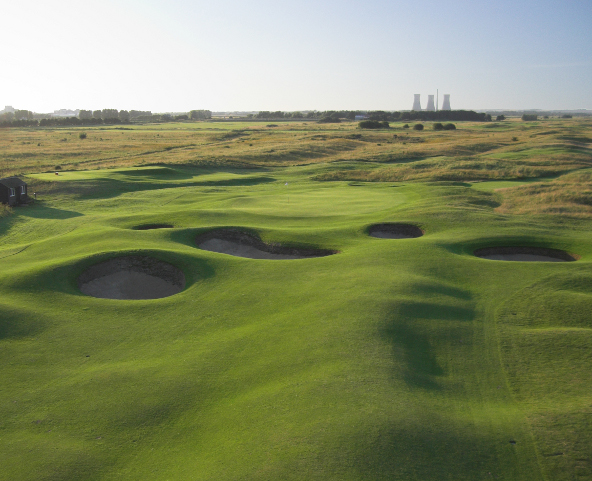 As with many of the best links courses in the UK, Royal St George's is a real beauty in the evening sun.
---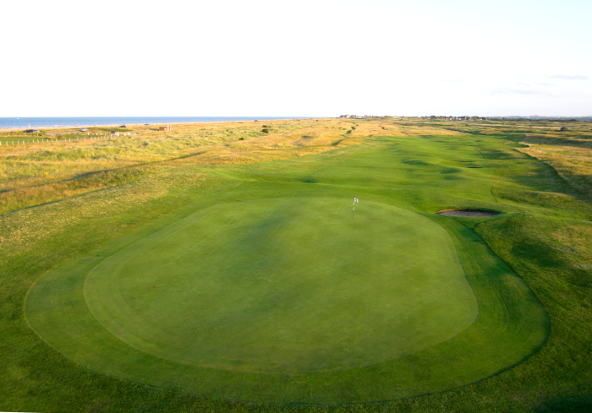 Although the greens appear to be flat, pin placements can leave some devilish putts and some nigh on impossible up and downs.
---
For information on Royal St Georges golf breaks please visit www.yourgolftravel.com or call 0800 043 6644.