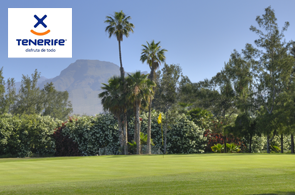 This week's rare break in the clouds is a reminder that the calendar reads July and not February, but with yet another disappointing summer on the cards and plenty of sporting distractions to keep you occupied in the coming months, it may be time to schedule some low season golf when you can be sure that golf on home shores will be dark and wet. Glorious Tenerife sunshine in November? It has a nice ring to it…
Average temperature in Birmingham in November? 6 degrees Celsius – not far from frozen greens and certainly chilly enough to send the jolt of a slightly cleaner than expected 3-iron reverberating up your arms. Average temperature in Los Cristianos, Tenerife in November? 19 – now that's more like it. That's sun cream on the back of the neck, waterproofs at home, post-golf cerveza on the terrace kind of weather, and the kind of weather that makes for happy golfers. Why battle with hand warmers, endless layers and plugged balls when you could hop on a plane and enjoy a low cost golf holiday in Tenerife?
From almost all major airports and many regional hubs, flights are on offer from countless carriers, with prices pretty keen for those able to plan early. And what's to plan? You know the UK weather between November and February will be about as welcoming as the gatekeeper at Augusta National, so book it up and get ready for the sunshine.
There are lots of options for hotel accommodation in the south of the island, many of which are budget-friendly, but for this feature we'll be taking a look at the two Tenerife golf hotels that occupy those five-star upper echelons. One a sprawling resort and one a boutique hotel, they are Abama and Hotel Las Madrigueras, the ultimate for luxury golf breaks in the Canary Islands.
For a destination that's more intimate, Hotel Las Madrigueras fits the bill. Just 57 rooms, 13 of which are suites, make this a private hotel where the service is personal. Not just that, this luxury pad is on the doorstep of Golf Las Americas, one of the most popular courses in Tenerife, so ambling from breakfast table to first tee shouldn't prove too taxing.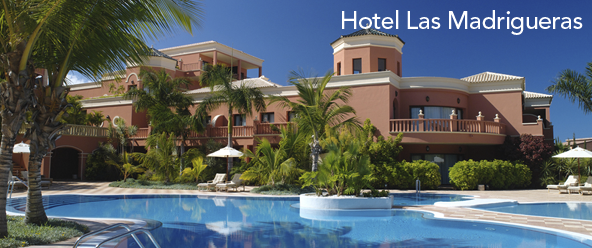 At Abama Resort, the theme is somewhat different. Rising above its own private beach, the resort ranks among the most sought after in Europe, boasting a spectacular Dave Thomas designed golf course, a Martin Berasetegui inspired and Michelin-starred dining room and an incredible spa, mere top line highlights from what is a remarkable property. Conde Nast Traveller's Spanish Resort of the Year award in 2011 is all the footnote you should need to add to your golf travel shopping list.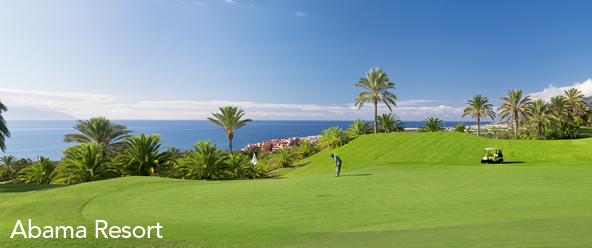 Choose from the top shelf or something less pocket-sapping and there's a constant here – a golf holiday in Tenerife during our low season will be a sun-blushed one with golf that's unrecognisable from the home shores alternative…
One-week golf inclusive packages with Your Golf Travel start from £675pp at Abama and from £815pp at Hotel Las Madrigueras.