Here we go then, the biggest week of the year in golf. The Open Championship, the greatest tournament of them all.
The Old Course at St Andrews is the most famous course in the world and, if the wind gets up, can provide the sternest of tests. Just ask Rory McIlroy, who led after round one in 2010 then went out on Friday afternoon to shoot an 80 in the worst of the weather.
Rory's not around this year, of course, which is a huge shame. He would have been favourite, and rightly so, because I think he would have won. And if he had won, it would only have cemented the rivalry between him and Jordan Spieth at the top of the game. Quite clearly now, these two are head and shoulders above the rest and we can look forward to a long battle over the coming years. It's the rivalry we never had in the Tiger years – the likes of Duval and Mickelson threatened it but could never quite keep up.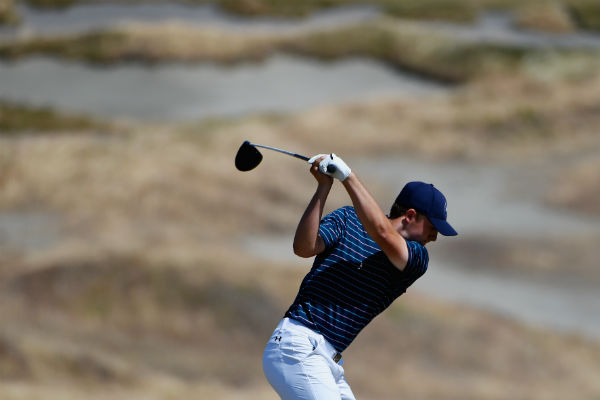 Which brings us immediately to Spieth, now a hot favourite with two majors under his belt already in 2015. But at the very short price, he does not represent great value at all, and when a judge as astute as the Racing Post's Steve Palmer saying he may lay him to even finish in the top ten, then you know something is wrong. Firstly, while it is admirable that he kept his commitment to play in the John Deere Classic last week, it was the wrong decision. He may never again be in with a chance of a grand slam, and he should have prepared solely with the Open in mind. The last five Open champions have played in the Scottish Open the week before and that is where he should have been. Secondly, he has very little links or Open experience and while Chambers Bay was a links course, he will find St Andrews a very different kettle of fish. There have been question marks over his length off the tee and while it would help if he hit it further, they are the least of his worries.
So what will it take? Good links knowledge, Open experience and, yes, a good whack off the tee. Course management is also crucial around St Andrews which can be sometimes easy to go around in level par but incredibly difficult to shoot 68. Getting the right lines into the holes is vital. Finally, getting the best of the weather is all about luck and the forecast has been incredibly changeable. At the time of writing an early tee time on Thursday looks favourable – but winds might arrive later on Friday afternoon so those same golfers could be faced with a Rory scenario if they are not lucky. This is very much in the lap of the gods – and let's not think about Saturday yet, when the forecast is horrific.
Click next to preview 19th hole's tips for the Open