So far the summer of 2013, in sporting terms, has been an excellent one for Great Britain and with the temperatures still soaring and the Open Championship kicking off tomorrow, we thought we'd take a look at the respective chances of  a few of the top golfers from the British Isles (players taken are from the top 20 in the world golf ramkings apart from one bonus competitor!) who will be competing in the Open Championship at Muirfield this week.
Justin Rose
Justin Rose is enjoying one of the best seasons of his career in 2013.
A hatful of top 5 finishes on the PGA and European Tour's biggest events, inclosing a runner up finish to Tiger Woods at the Arnold Palmer Invitational and 1st major championship victory at last month's US Open have seen Rose rise to a career high of 3rd in the world golf rankings. Form clearly isn't an issue for Justin and as one of the game's most consistent players; he is rightly among the hot favourites for the Open. But how does his game stack up against Muirfield?
---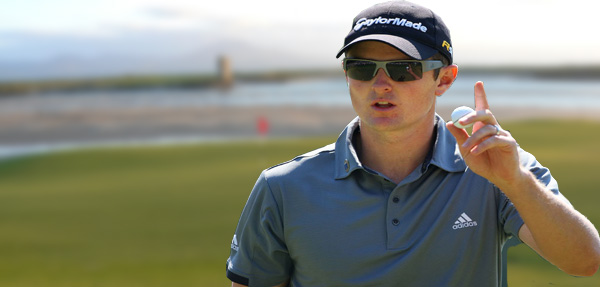 ---
PGA Tour stats:
Driving Distance – 296.8 yards – Ranked 28th
Driving Accuracy – 68% – Ranked 13th
Greens in Regulation – 68% – Ranked 15th
Sand Saves – 70% – Ranked 1st
Strokes Gained Putting – Ranked 137th
Clearly Rose has the distance and control to do well at Muirfield and as the world's leading bunker player, he should be able to extricate himself from Muirfield's cavernous sand traps; a key to scoring well around this East Lothian classic. Having broken his major duck Rose will be brimming with confidence and as long as his putting doesn't hold him back, he will within touching distance of the Claret Jug come Sunday evening.

Luke Donald
Donald has slipped from the very top of the world golf rankings in 2013, having enjoyed plenty of time as top dog over the previous couple of seasons. He is still in the top ten though and has finished in the top 25 of all but one PGA Tour events he has entered this year, including three top 10s and a third place finish at the RBC Heritage. How will Luuuuuuuuke cope with the Muirfield test though?
---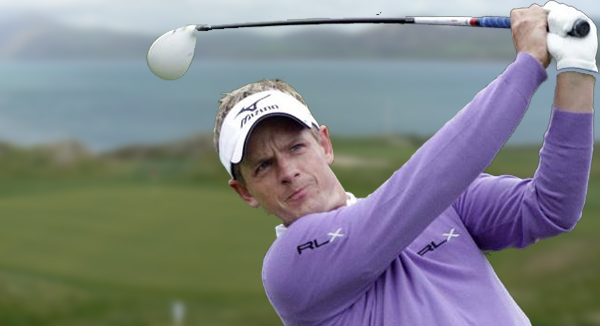 ---
PGA Tour stats:
Driving Distance – 276.9 yards – Ranked 175th
Driving Accuracy – 65% – Ranked 31st
Greens in Regulation – 62% – Ranked 161st
Sand Saves – 56% – Ranked 37th
Strokes Gained Putting – Ranked 6th
Donald has never been a long hitter which, at regular tour events, has not been a significant barrier to success. However on the longer major championship set ups there are question marks over the Englishman's firepower of the tee. Perhaps it is no coincidence that he played so well at Merion, a course that topped out far under the 7,000 yard barrier.
Donald's accuracy with his irons has always been sufficient to make up for his relative lack of distance but that has taken a hit in 2013. Twice Open Champion Willie Park coined the slogan: "The man who can putt is a match for anyone." Donald will be hoping his theory rings true at Muirfield.

Ian Poulter
Poulter has recently said that "Justin's US Open win has been a kick up the backside for me," and the world number 20 has enjoyed 6 top 25 finishes from 10 starts on the PGA Tour. His highest place finish was however, rather predictably in the World Matchplay Championship. Does 'Poults' have what it takes to master the links at Muirfield?
---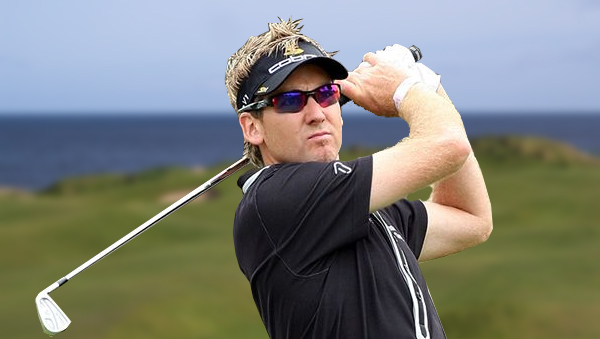 ---
PGA Tour stats:
Driving Distance – 283.6 yards – Ranked 134th
Driving Accuracy – 62% – Ranked 74th
Greens in Regulation – 62% – Ranked 155th
Sand Saves – 58% – Ranked 24th
Strokes Gained Putting – Ranked 44h
Mr Matchplay is fairly middle of the road in terms of his overall statistics but compared to the rest of the PGA Tour lacks a little in the distance department. Perhaps this explains in some way his poor greens in regulation ranking which could be difficult to overcome at Muirfield, whose modestly sized greens are well protected by swathes of fescue and those devilish pot bunkers. Impressive bunker play could get him out of a few sticky situations and should the eye popping, Ryder Cup, "I can't miss a putt" version of Mr Poulter turn up at Muirfield, we might just have a genuine challenger on our hands.

Lee Westwood
Like Donald, Westwood has slipped somewhat from the very top of the golfing pile but his position of 12th in the world golf rankings shows he is still a force to be reckoned with. 5 top 10 finishes on the PGA Tour this year including a decent showing in the brutally difficult TPC Sawgrass at the Players Championship shows Lee's consistency but how do Westy's weapons suit the challenge that awaits at Muirfield?
---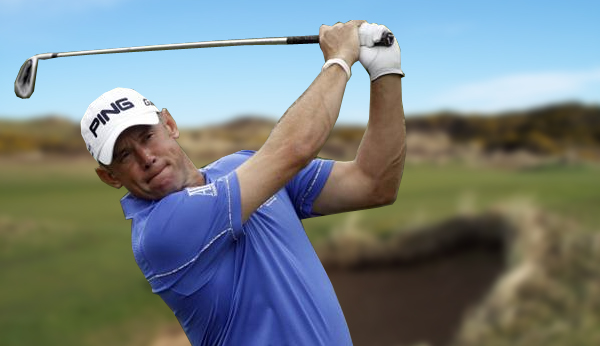 ---
PGA Tour stats:
Driving Distance – 289.1 yards – Ranked 88th
Driving Accuracy – 65% – Ranked 37th
Greens in Regulation – 66% – Ranked 77th
Sand Saves – 58% – Ranked 27th
Strokes Gained Putting – Ranked 154h
Westwood is considered to be one of the very best ball strikers in world golf and solid stats in driving and iron play departments back that argument up. As always Westy's struggles on the greens could prevent him from claiming what many feel to be is a long overdue major championship. Should the Englishman find some form on the greens he will stand as good a chance as any to be the last man standing on Sunday.

Rory McIlroy
McIlroy has endured a difficult first half of his 2013 season, with the weight of expectation following his amazing 2012 season and his much talked about switch to Nike seemingly proving too much for the boy wonder to handle. While the golf world is wondering just what is wrong with Rory his finishes so far this season don't quite suggest he is fighting a losing battle. Sure there have been a few teething problems and the odd missed cut but there have also been 4 top 10 finishes from 10 events played on the PGA Tour including a runner up finish at the Valero Texas Open. Having already highlighted his disdain for the ever changing and sometimes brutal weather conditions at the Open, we wonder how Rors will fare in East Lothian this year…
---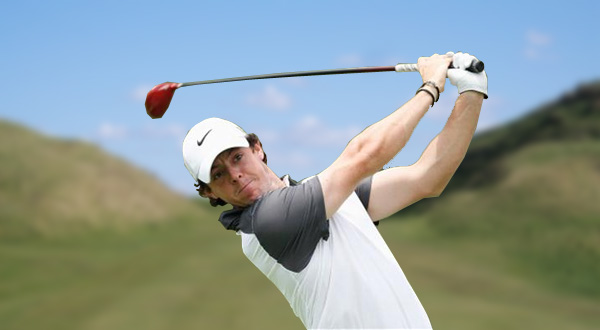 ---
PGA Tour stats:
Driving Distance – 298.8 yards – Ranked 20th
Driving Accuracy – 60% – Ranked 103rd
Greens in Regulation – 68% – Ranked 17th
Sand Saves – 49% – Ranked 111th
Strokes Gained Putting  – Ranked 128h
Once rated among the very best drivers of the ball, Rory's accuracy has taken a dip in 2013 and he has repeatedly expressed his concern that he can miss in either direction with equal frequency. With Muirfield's brutal rough lurking along the flanks of the fairways, wild driving could just be McIlroy's downfall. As one of the most naturally gifted ball strikers in the world, Rory hits more than his fair share of greens but so far in 2013 has not yet been able to convert his chances with the putter. Another concern is his poor success rate from bunkers. If he has struggled to get up and down from the vast, gleaming white traps on the PGA Tour, he had better hope he doesn't visit too many of Muirfield's sandy spots!

Graeme McDowell
McDowell has had a funny season in 2013. His three worldwide wins, including one at the stunning Thracian Cliffs, has only been bettered by Tiger Woods but it seems it has been all or nothing for the former US Open Champion this year with a hatful of missed cuts to go along with his wins. If you're the kind of person who reads into that sort of thing, the fact that G-Mac won last time out might spell disaster for his Open Championship chances! As a son of Portrush, McDowell has plenty of links experience but will Muirfield get the better of him?
---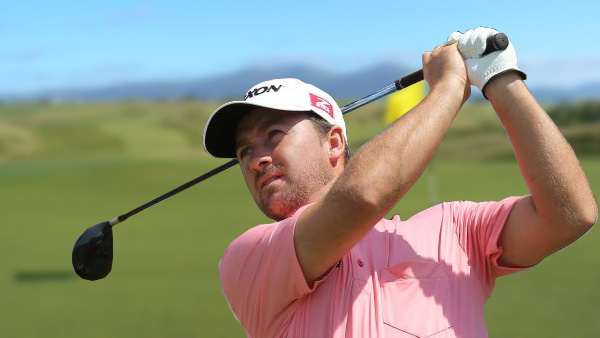 ---
PGA Tour stats:
Driving Distance – 277.9 yards – Ranked 166th
Driving Accuracy – 70% – Ranked 7th
Greens in Regulation – 62% – Ranked 151st
Sand Saves – 56% – Ranked 39th
Strokes Gained Putting  – Ranked 11th
McDowell is in the same boat as Luke Donald in terms of the fact that he hits most of the fairways he aims for but doesn't advance the ball that far down many of them. With Muirfield running fast and firm this might not be an issue and as the most accurate driver on the list, McDowell should have fewer arguments with Muirfield's terrifying rough. McDowell's putting and scrambling stats are impressive and as we all know he is a man for the big occasions. With his patchy form so far this season, G-Mac's chances are tough to predict but it would be more surprising if he were to miss the cut than add another major to his trophy cabinet.

Darren Clarke
Your Golf Travel Ambassador, Darren Clarke, kicked off the season with a bang when he lead the Uttarakhand Lions through a nail-biting finish to seal a memorable win in the inaugural Pearls Golf Premier League. Darren may not have lit up the fairways like he used to on the European Tour this season but his strong performance at the BMW PGA Championship which was hit by icy winds and incessant rain over the 1st couple of days proved that when the going gets tough, the tough get going. Darren has spent much of his season in Europe so let's see how his European Tour stats stack up against the rest.
---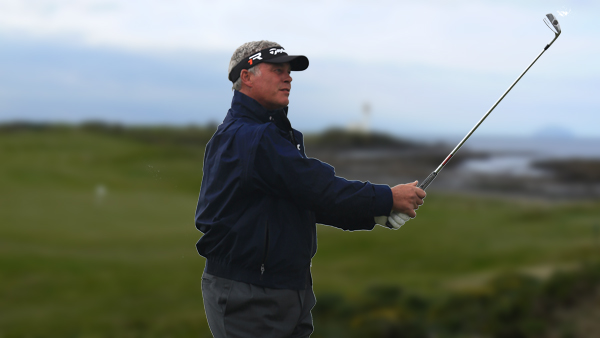 ---
European Tour stats:
Driving Distance – 284.2 yards
Driving Accuracy – 66%
Greens in Regulation – 67%
Sand Saves – 39%
Average Putts per Round – 30
With plenty of firepower off the tee, especially on a bone dry Muirfield course, Darren will have opportunities to attack the course's par 5s and the par 4s that are playing downwind. A healthy amount of greens hit also mean he still takes advantage of his solid driving and if he can get the putter going while avoiding the bunkers, Darren can set his sights on the Claret Jug once again.
A proven winner and the a man for the biggest stage – as proved by a stellar Ryder Cup record and wins including two World Golf Championships and, of course, the 2011 Open Championship at the devilishly difficult Royal St Georges – Darren is a links specialist everyone at YGT are fully behind him. Go get 'em Darren!