Earlier in 2015, it was announced that Your Golf Travel had become the Title Sponsor for England Golf's flagship men's championship; The Brabazon Trophy.
Your Golf Travel are long-standing supporters of England Golf and its strategic plan, including initiatives such as Raising Our Game, which aims to create a brighter future for golf by bringing more players to the game, including more club members and stronger clubs, as well as identifying and developing talented players for the future.
The Brabazon Trophy is to amateur golf what the major championships are to the professional game, and the event attracts entries from leading players from all over the world, with former champions including the likes of Peter Hansen and Ignacio Garrido, as well as major champions Charl Schwartzel and Sandy Lyle.
---
---
In the past, tournament venues have very much been of the bucketlist variety, with famous tracks such as Royal Birkdale, Sunningdale and Woodhall Spa all playing host to the tournament on numerous occasions. This year will be no different either, as the tournament is set to be played at Notts Golf Club (Hollinwell) from 24-27 June.
Notts Golf Club is one of the most loved in the midlands and one of the most highly ranked courses in England, and as the Title Sponsor of the event, Your Golf Travel are offering our followers the chance to enjoy the course while playing in the Sponsors Golf Day, which will take place on Monday June 22nd.
---
Play with YGT Rory at Notts Golf Club
---
Three lucky golfers will be picked at random to join our very own YGT Rory, whom you might recognise from his golfing escapades with Mark Crossfield, Coach Lockey & Co on Mark's "AskGolfGuru" Youtube channel.
---
YGT Rory feeling awfully lost in the middle of a fairway at Royal Portrush
---
If you're a fan of the videos, you'll know these guys are all about having fun on the golf course and with a venue such as Hollinwell, which will no doubt be in pristine condition in time for The Brabazon Trophy, your round with our slightly wayward Rory should be a nice and relaxing one, with a few laughs along the way!
---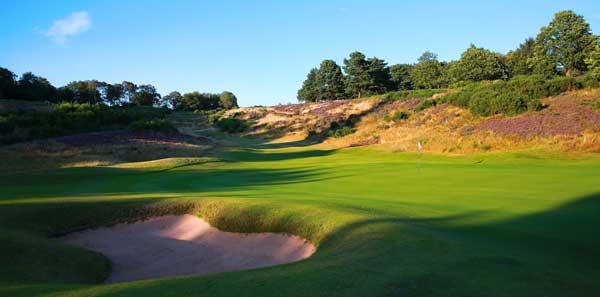 ---
Sponsors Day tee times begin at 9am and there will be coffee and bacon rolls served prior to your game with Rory, as well an informal lunch with soup and sandwiches after golf.
For your chance to experience the course in championship condition just a few days before some of the top world amateur golfers take on Notts Golf Club for one of amateur golf's most prized trophies, be sure to enter below…
---