Have you ever played with a few mates and to crank up the pressure tell one of them that they need to make a four foot downhill breaker on the 18th for £1,000? Could just be me (obviously the £1,000 never gets paid!) but for 30 players playing at the Tour Championship in Atlanta, they may have one of those tricky putts for a cool $10 million.
Read: 5 things I'd do with the $10 million FedEx Cup bonus
The final round of the 2014/15 season is underway and the nerves will be jangling as we approach the Sunday. Here, 19th hole look at the players who are most likely to win the pot of gold and the scenarios it will take for each player to claim the bragging rights.
Jason Day
Starting with the No.1 golfer in the world, Day will win the FedEx Cup if he wins the Tour Championship. An opening round of one under has left him six shots off Henrik Stenson but write Day off at your peril. He has a strong chance of winning the pot of he gets a top five finish and can mathematically finish as low as 29th and still have a chance.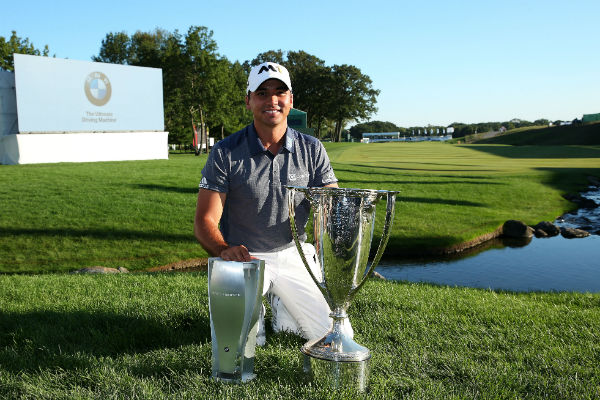 Jordan Spieth
Another one of five players who will win the cash if he wins in Atlanta. His form hasn't been great in recent weeks but he has started well after the opening round carding a two-under 68 to leave him in tied for fifth. Has a strong chance with a top three finish and can finish in a two-way tie for 6th to stand a chance of winning.
Henrik Stenson
What a position the Swede has put himself in. There are still 54 holes to play but he holds the outright lead on seven-under, two shots clear of Paul Casey. If he keeps top spot, then the money is his. Second place will give him a shot of being points leader but he needs a top three finish at least to stand a chance. What a time it will be to win his first PGA Tour event of the season.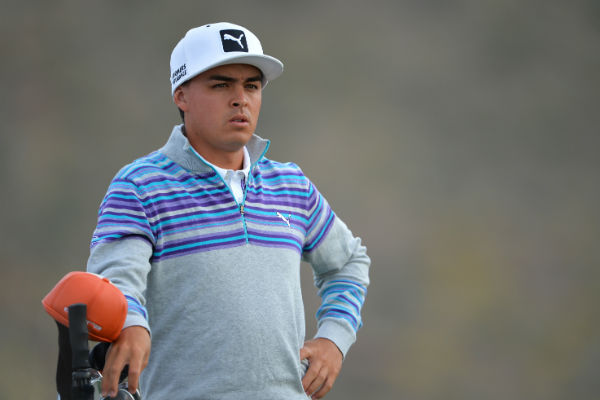 Rickie Fowler
Two wins and seven top 10 finishes has given the so-called 'overrated' Fowler a great chance. Win the Tour Championship and the money is his, but he can finish as low at T4 and have a chance. Current score: -1
Bubba Watson
The last of five players who have the fate in his own hands. A win will do it but if not, then he needs at least a tie for second. He's evens at the first 18 and will be hoping to make some ground later on Friday.
Rory McIlroy
Now it gets a bit more complicated. Rory has to win the Tour Championship and hope other scenarios go his way. That involves; Day finishing T6 or worse, Spieth finishing T4 or worse, Fowler finishing T3 or worse, Stenson to finish in a three-way tie for second and Watson finishing T2 or worse. Got it? He's given himself a solid chance, however on four-under after his opening 18.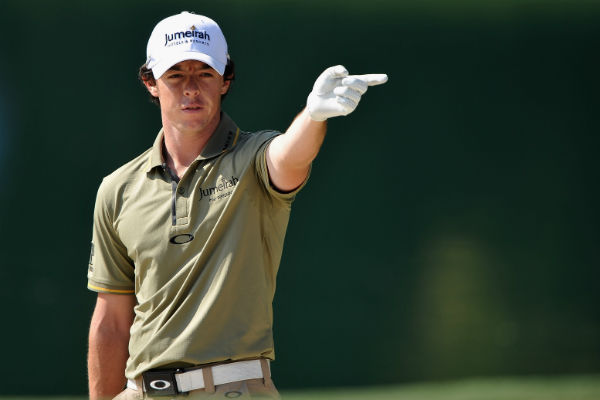 Zach Johnson
The man who ruined Spieth's treble-winning party, Zohnson needs a win and needs Day to finish tied for second or worse. He's another one right in the mix after the opening round equalling McIlroy on four-under.
Dustin Johnson
$10 million would be one way to ease the major hangovers. DJ needs to win and hope Day finishes in a three way tie for second and Spieth to be tied for second or worse. Current score: -1
Paul Casey
After his opening round of five-under to put himself in second place, it is worth adding Casey to the mix. It is unlikely but you never know. Here's what needs to happen.
He must win the Tour Championship
• Day must finish in a 3-way tie for 13th or worse
• Spieth must finish T5 or worse
• Fowler must finish in a 3-way tie for third or worse
• Stenson must finish T3 or worse
• Watson must finish in a 3-way tie for second or worse
• Zach Johnson must finish T2 or worse