Golf is one of the most lucrative sports in the world. With the PGA Championship starting in just 10 days time, the players will be eyeing their share of the $10 million prize fund on offer with the winner set to pocket $1.8 million. For most golfers, they will hardly notice that extra money in their huge bank accounts.
But have you ever wondered how much a caddie makes in a year? The right hand man with an in-depth knowledge of every major course in the world can earn a massive salary without even having to hit a ball. His job is a lot harder than carrying just a bag of course, his advice is invaluable and his personality comes vital when the pressure needs relieving from his partner.
They will take a share of the prize money on offer and they will earn additional money from their own endorsement deals as 19th reveal the top five highest paid caddies of 2014.
1. Micah Fugitt
Earnings – $1.57 million
Caddie for Billy Horschel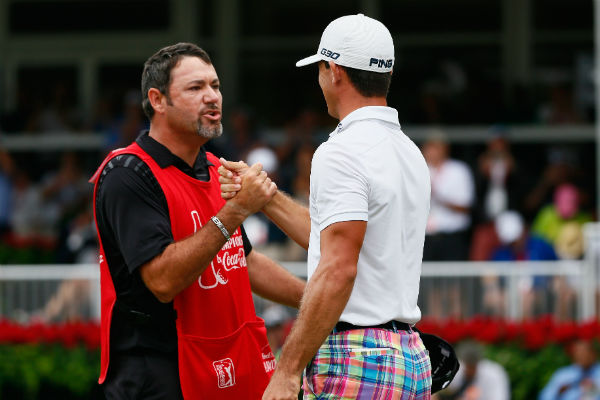 Billy Horschel's caddie, Micah Fugitt, was the highest paid on the PGA Tour last year thanks to the golfers rich vein of form. Wins at the BMW Championship and Tour Championship helped him finish FedEx champion which included a healthy $10 million bonus. He gave 10% of that to Fugitt to top off a successful year.