With the 2016 Masters upon us, we've sought some tips and hints including expert opinions (and some not so expert ones!) to bring you one of the most comprehensive previews for The Masters you'll ever see. Our tipsters include Your Golf Travel staff members, many of whom have been lucky enough to visit Augusta and walk the course, as well as some experts from the world of golf.
If you're stuggling to pick a winner for The Masters, check out who we all think will win it below and, just for some fun, we've also covered topics including what we think might miss the cut, whether Gary Player or Jack Nicklaus will hit the longest ceremonial tee shot, and even what we'd pick for our Champion's Dinner menu if we one day won the Green Jacket!
To keep things simple, we've included each contributor's initials at the end of each answer, as well as a key at the footer of the article…so just scroll down to see who said what!
Let's get cracking…
1) Who you think will win the 2016 US Masters? And who do you want to win it?
Most popular picks:
Think: Day
Want: Mcilory
>> It's impossible to look past Jason Day at the moment. He's played well at Augusta in the past and I read somewhere that he's got about a 46% win ratio over the last 8 months on the PGA Tour. He's clearly playing the best golf in the world right now and with the likes of Jordan and Rory not quite at 100% just now, I don't see anyone stopping him.  Who do I want to win? I am a big Rory fan (he's got a great first name) and it would be amazing to see him complete the career grand slam. I've followed golf since I was a youngster and the only man to do it has been Tiger which puts into perspective how big an achievement it actually is. Always nice to watch history being made… (RA)
---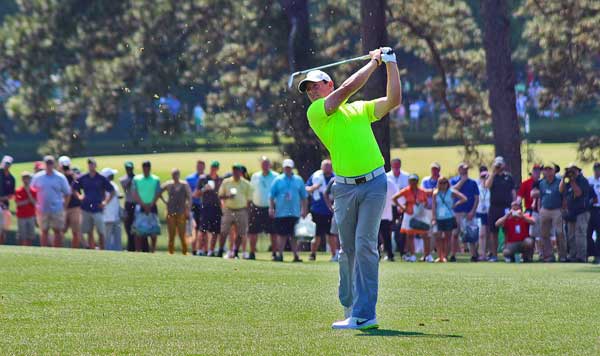 ---
>> Think: Rory Want: Sergio (MH)
>> I think that Bubba Watson will win this year, he's already claimed good finishes in 2016 and his win at Riviera means he's going to be one of the guys to beat in the quest for a Green Jacket. His game is well suited to Augusta, he's got two Green Jackets to prove that, and if he isn't in the mix on Sunday it'll probably mean that Spieth has run away with it again! I want Rory McIlroy to win The Masters, he's arguably the underdog going into this year's event with the form of Jason Day and Adam Scott setting the world of golf alite with their run of tournament wins. A career Grand Slam would, in my opinion, give Rory a fair chance of starting to eat into Woods' haul of 14 Majors and potentially Nicklaus' record collection of 18. (OG)
>> I think Rickie Fowler will win. I want Sergio Garcia to win though. (SB)
>> I think Bubba Watson but I want Adam Scott or Jason Day to win it. (TV)
>> I think Jason Day will win, he is probably the favourite heading into the tournament, having a great track record in recent years. All eyes will be on Jason when he tees off on the first hole come thursday. I want Paul Casey to win – he had a bit of a slump in recent years losing his all round form. However, his game is now in great shape and he has been posting some good performances. I hope he will continue his form into the Masters and prove that he is still one of the game's elite golfer . (NM)
---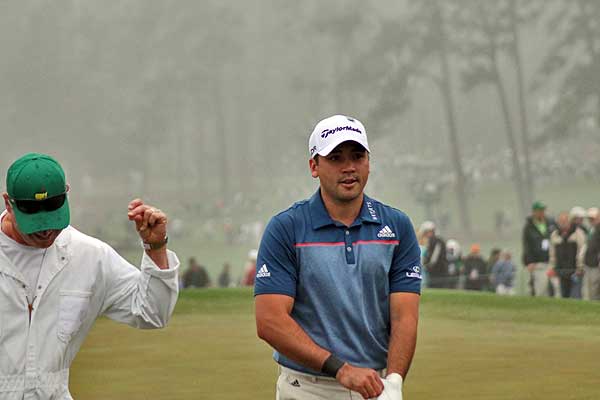 ---
>> I think Adam Scott will win but I want Tiger Woods to win even if he is not playing. (TH)
>> I think Jason Day will win but I want Sergio Garcia to win. (CB)
>> I think Jason Day but I want Rory Mcilroy. (TW)
>> I think Bubba Watson will win. I want Shane Lowry (that's because I'm Irish!). (KM)
>> I think Louis Oosthuizen and I want Adam Scott to win. (MG)
---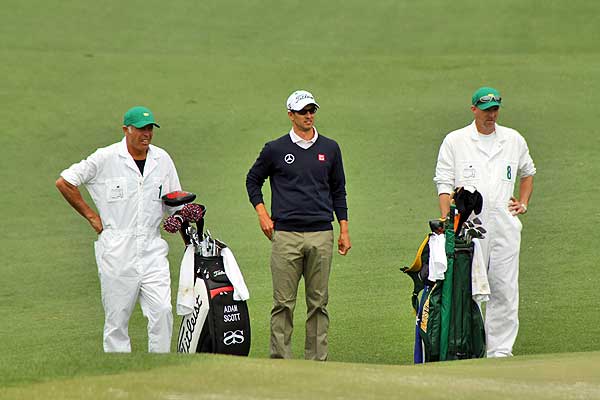 ---
>> I like redemption stories so Rory McIlroy on both counts. (MC)
>> I think Jason day but I want Justin Rose. (TM)
>> I think Adam Scott will win, but I want Justin Rose to win, backed at 28-1. (ER)
>> I think Rory Mcilroy will win but I want Sergio Garcia to win. (MH)
>> I think Adam Scott will win and I want Adam Scott to win. (AW)
>> I think Rory McIlroy – he's shown he has got the game to take down the field at Augusta and he will be desperate to complete his career Grandslam before it becomes a yearly complex. I want Justin Rose – I'm going patriotic. This year will mark 20 years since an Englishman won the masters and Rose's score of -14 last year would have seen him in a green jacket in 16 of the previous 20 years at Augusta. (SS)
---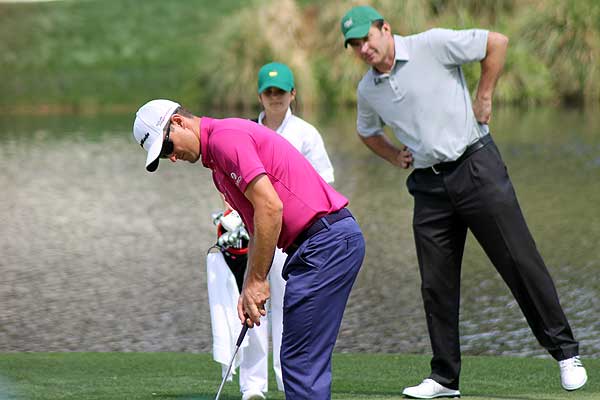 ---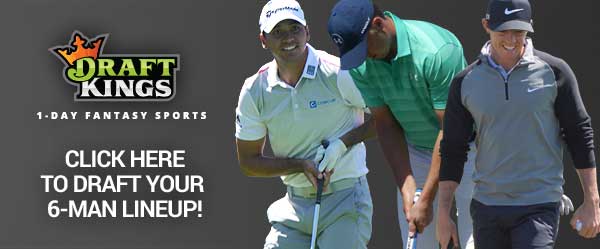 ---
2) What will be the leading score after the first round?
Most Popular Picks: -6, -7 (66,65) seem to be the most popular, there's always 1 who goes low on the first round. Who will it be?
>> Something similar to last year I'd expect. You always seem to get someone storming out of the gates so I'll go with 65 (-7). (RA)
>> -8. (TM)
>> I have a feeling that the committee might look to refute some suggestions that Augusta National is becoming too easy for the top players, especially after Spieth's master class last year. On that basis I am going for a relatively high first round leading score of -3. (SS)
>> -4 by Jordan Spieth. The whole world will think he'll run away with it again but because of my tips for the first question, I hope not! (OG)
3) Who do you think is most likely to miss the cut?
>> Unfortunately it is the past Champions that are least likely to challenge. I can't bring myself to pick the likes of Lyle, Woosnam or Watson so I'll go with Trevor Immelman. (OG)
>> Tiger Woods, if he actually tee's it up! (IP)
>> Sandy Lyle is currently sitting at 2000/1 to win another green jacket…I'd say he is a fairly safe bet to miss the cut! (SS)
>> Ian Woosnam to miss the cut. (SB)
>> Larry Mize. (AW)
>> Martin Kaymer. (TV)
>> Horror of horrors…could it be Spieth? (KM)
4) Who is your outside bet?
Popular Picks: Louis Oosthuizen & Matthew Fitzpatrick
>> Paul Casey – he finished tied 6th last year and he has been quietly getting himself back in the top 25 of the world rankings with 8 top 10 finishes on the PGA tour last season. (SS)
>> Remember a couple of years back Bernard Langer and Freddie Couples went pretty close? At 600/1 & 226/1 the old boys might be worth a flutter! (RA)
---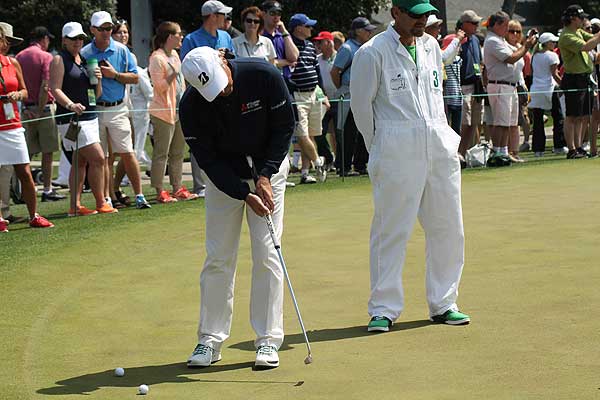 ---
>> The odds are so close for the likes of Spieth, McIlroy, Day & Scott that almost everyone outside of that is an outside bet. Rose at 30/1 looks good value, he finished 2nd last year to a runaway Spieth and obviously knows his way round Augusta. I also think Andy Sullivan will do well on his debut, he's got an incredible game and looks very comfortable on the world stage. (OG)
Other Outside Bets include Charl Schwartzel (TW),  Rafael Cabrera-Bello, (TM), Mark Leishman (MC), Danny Willet, (TH), Brandt Snedeker (CB) & Branden Grace (KM).
5) Who will hit their ceremonial tee shot further, Nicklaus or Player?
>> I heard somewhere once that Gary's into his fitness so probably him. Pretty confident I'll do both of them though when I finally get invited to take part… (RA)
>> Sorry Jack, but Player still exercises more than most people under 30! (SS)
Nicklaus…as far as I'm concerned no one hits it further than Jack. (OG)
---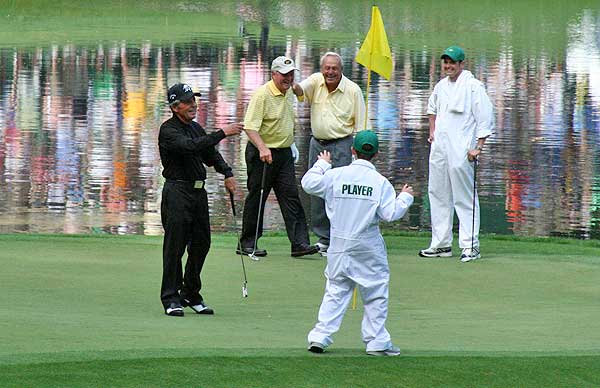 ---
All in all, 6-time Masters Champion Jack Nicklaus has just edged Gary Player in this one…check out the totals below:
TEAM NICKLAUS – 9 Votes
TEAM PLAYER – 7 Votes
6) If you had a ticket to go this year, what is the first thing you'd go and see / do?
Most Popular: Amen Corner
>> Go straight to look at Amen Corner. (SB)
>> Use my Masters Chair (100% essential!) to secure a spot behind the 16th tee…then head to the concessions stand for a hot BBQ sandwich and a pink lemonade*.
*Beer (RA)
---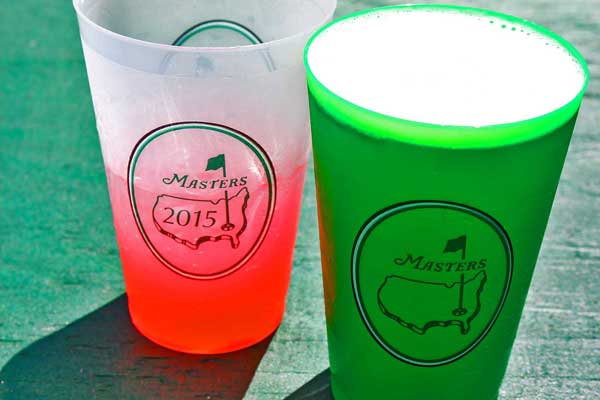 ---
>> I would walk up Magnolia Lane. (CB)
>> The 16th green – I'd love to revisit the scene of Tiger's famous chip-in. (KM)
>> I think I would be in shock and it would take me some time to realise where I am. Once I've sorted myself out, I would head straight for the 16th green to to re-live the most famous chip in golf. Pretty sure I would have goose bumps at this moment. (NM)
>> I would head straight for the Masters Store and stock up on merchandise to beat the queues! (ER)
>> Buy a Beer and head for the Range. (IP)
>> I'd walk, at pace (there's no running at Augusta), to the 12th tee and plonk my Masters chair down. I'd then head to the nearest concession stand where I'd get myself a Pimento Cheese sandwich and a cup of coffee. By the end of the day I will have expected to have eaten every sandwich on the menu. (OG)
7) If you won the Masters, what would you put on the menu for your Champions Dinner?
>> Nandos! I'd enjoy telling all my fellow Masters Champions about a cheeky Nandos and I'd expect lots of odd looks. (OG)
>> A 3-course spectacular of – Smoke salmon / rack of bbq ribs / warm choc fudge cake. (CB)
>> American's love their steak and I enjoyed the best steak I've ever tasted while I was in the US, so I think if I had the opportunity to host a dinner for Masters Champions, it would have to be a Sirloin Steak with Peppercorn Sauce, Potato Wedges and a nice glass of Cabernet Sauvignon. (NM)
>> Rib-Eye Steak with thin cut chips and bearnaise sauce. (AW)
>> A Thai Green Curry. (MC)
>> Haggis. (MH)
>> Chicken Parmigiana and Cheesecake for Desert. (MG)
>> Fillet Steak, Chips and Veg. (IP)
>> Roast Pork, Roast Potatoes and Vegetables. (TW)
>> Roast Beef with all the trimmings. (TW)
>> Bangers and Mash followed by a Salted Caramel and Chocolate Milkshake. (SS)
>> An Indian for dinner with lots of beer. (SB)
>> I went to South Africa last year for a golf holiday and the food was unbelievable with plenty of steak for lunch and then for dinner too…I'd have to have a word with Charl Schwartzel to see where he imported the meat for his South African braai from! (RA)
>> Potato & Spring Onions. (KM)
>> Pie and Mash. (ER)
>> The Menu would be Steak and Australian Seafood. (TV)
8) Which of these would you do for a round at Augusta National?
Move Wedding Date.
Pay a Year's Salary.
Give up Golf afterwards.
Miss Child's Birthday.
Most Popular: Move A Child's Birthday…I'm sure when the grow up they will understand!
>> Move Wedding Date – She'd understand….right? (SS)
>> No surprise here…all of the above! (KM)
>> Pay a year's salary! (TH)
>> I'd give up golf. My golf has gotten a lot worse with age anyway! (OG)
They're you have it! The Ultimate Masters Tournament Preview from the biggest golfing geeks you could ever come across. I'm already at the edge of my seat looking forward to Masters Thursday…who do you think will win?
Let us know in the comments section below!
Contributors Key:
Guest Contributors:
MC – Matthew Cooper – @MattCooperGolf – Curious About Golf – Curious Ideas, Stories, Travel and Videos.
KM – Kevin Markham – @kevinmarkham – Hooked Irish Golf Blog – The most comprehensive guide to Ireland's 18 Hole Golf Courses.
MH – Martin Hopley – @golfalot – Golfalot Reviewing and Reporting on the latest golf equipment.
MG – Michael Green – @AussieGolfer – Aussie Golfer Australia's #1 golf blog – Golf News, Reviews, Opinions, Rules
TV – Troy Vayanos – @hittingitsolid – Hitting it Solid – Simple Swing Fixes for Weekend Golfers
Your Golf Travel Staffers:
OG – Oliver Gunning (YGT Marketing)
RA – Rory Anderson (YGT Marketing)
NM – Nick Martin (YGT Marketing)
CB – Chris Beeson (YGT Product)
TH – Thomas Holmes (YGT Sales)
SB – Sam Brookes (YGT Sales)
TM – Tom Macfarlane (YGT Product)
AW – Alex Whittle (YGT Sales)
TW – Tom Watt (YGT Product)
IP – Ian Purvis (YGT Sales)
ER – Ed Rankin (YGT Sales)
SS – Sam Sperring (YGT Marketing)