The most chaotic day of the football calendar is upon us – Transfer Deadline Day.
But why do we care?
Well, rather than let a day of last minute transfers and deals take over, we thought we'd get involved and map out some transfers of our own…with golfers.
The below infographic sees the likes of Tiger Woods heading to Manchester United, Rickie Fowler to Tottenham and we even found a club for Andrew 'BEEF' Johnston.
We want to know who you'd sign for your club, so tag us on social media using #YGTDeadlineDay to get involved.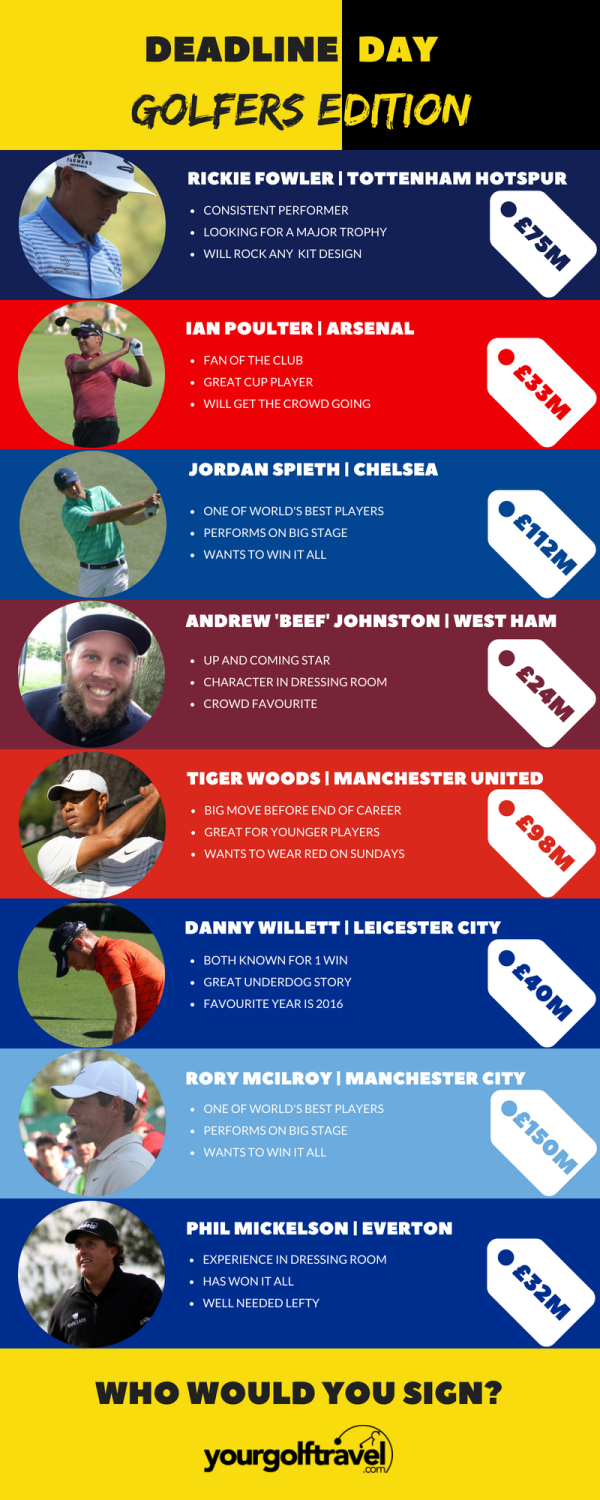 Embed this infographic on your site