All Inclusive Turkey in a Snapshot
– Top class golf courses designed by golf's biggest names including David Feherty, Colin Montgomerie and Sir Nick Faldo
– 5* Resorts with All Inclusive packages
– Average yearly temperature of 19 degrees centigrade – great for year round golf
– 8 hour flight time from UK
– Turkish Open to be 1st European Tour event in Turkey
With the emergence of a number of new golfing hotspots around the world over the last few years, All Inclusive Golf Holidays are becoming more and more popular among suppliers and punters alike. After all, we all know golf isn't an 18 hole activity and that the 19th hole is often the most important part of a golfer's holiday! With a bit of post golf over indulgence in mind, we thought we'd take a look at Turkey, one of the best golf travel destinations to have emerged in the world of golf in recent years, and the All Inclusive options on offer in and around the Belek area.
As the home of the original All Inclusive Golf Holiday, Turkey boasts a wide range of top class golf and accommodation options that have seen countless golfers choose the region of Belek for their golf holidays year after year.
With countless golf courses designed by leading names in the game of golf – think Sir Nick Faldo, Colin Montgomerie and Pete Dye – golfers have plenty to choose from. In fact, looking at the overall golfing landscape in Turkey, it's difficult to think of a destination with such a concentration of top class championship golf courses.
From David Feherty's National Golf Club which lies just a few miles to the east of Belek, to the amazing Perry Dye (the son of the renowned Pete Dye) designed Lykia Links, the Westernmost course in the region, there lies only a 30 kilometre stretch of coastline meaning that no matter your golfing taste, or which courses you may have played on past trips to Turkey, there are new and exciting golfing challenges just waiting to be discovered.
So good are the courses in and around the Belek region that they are increasingly being recognised as world class tournament hosts by the powers that be in golf.
Last year, 8 of the best golfers in the world including Tiger Woods, Rory McIlroy and Lee Westwood converged at Antalya Golf Club to give Belek its first taste of the golfing big time with the Turkish Airlines World Golf Finals. Antalya Golf Club and its two fantastic courses can be accessed most easily form the excellent Sirene Belek Hotel.
---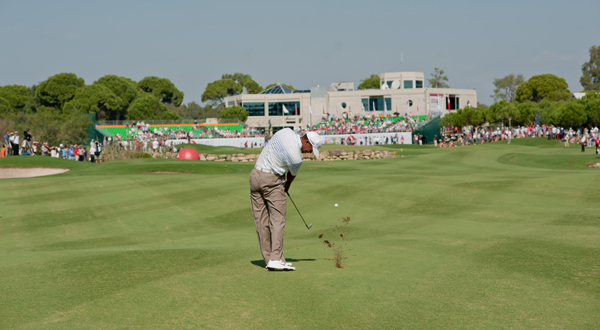 Tiger Woods was just one of the big stars who turned out for last year's Turkish Airlines World Golf Finals.
---
This hotel offers the perfect blend of sun, sea and golf, which is why it is a real Belek favourite. The Mediterranean waters, with their stunning azure hues, lap at the resort's shoreline, so sun-seekers and beach-lovers are in for a treat, as well as golfers.
A year on from that high profile matchplay exhibition at Antalya Golf Club, the European Tour proper will be heading to a course that has, rather fittingly, been laid down by a European Tour legend in Colin Montgomerie.
From November 7-10, the leading players from the 2013 European Tour season will head to Turkey having spent the last couple of weeks competing in China to take to Monty's Turkish delight. It is here where they will attempt to seal their spot in the final event in the Race to Dubai series.
---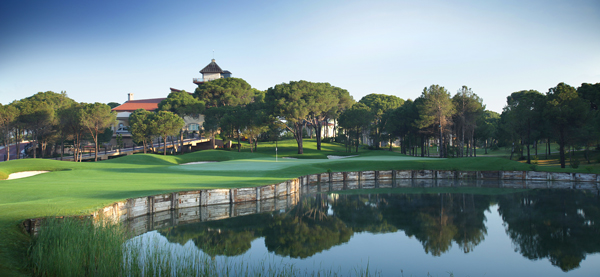 Colin Montgomerie's course at Montgomerie Maxx Royal is set to welcome the European Tour to its fairways during this year's season ending Race to Dubai.
---
The Montgomerie Maxx Royal is now regarded by many a golfers as the finest course in Turkey – although due to the impressive quality across the board, this is open to debate! – and its rolling fairways, framed by native umbrella pines and massive waste bunkers, not to mention its slick, undulating putting surfaces and dastardly positioned water hazards are indicative of golf in Turkey.
Another course where these design features have been masterfully shaped into a world class golf course is the Cornelia Faldo Course.
Faldo's course is carved through a stunning pine forest and features a dramatic ridge of dunes that run through the middle of the course. Measuring almost 7,000 yards from the back tees, this course can test the best golfers around and, like all of the courses in Turkey, less experienced players are catered for by a series of more forward placed tee positions.
---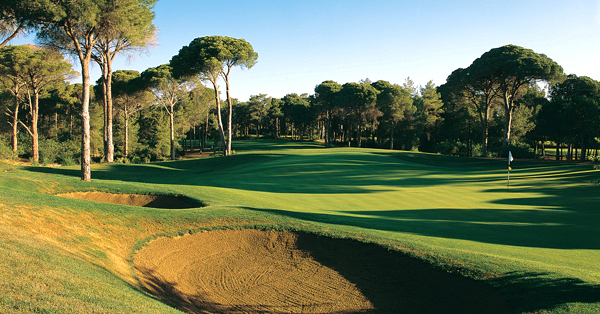 Both the Cornelia Diamond and Cornelia Deluxe Resorts offer easy access to Sir Nick Faldo's wonderful course.
---
While umbrella pines, gleaming white bunkers and large, tranquil water hazards are synonymous with Turkish golf, there are a handful of courses that offer a completely different change of pace. As they say, variety is the spice of life so such an array of golf courses simply serves to make Turkey all the more appealing for travelling golfers.
Lykia Links, which has been laid out over a classic links landscape replete with natural sand dunes, unique railway sleepered bunkers and all the humps and bumps you'd expect from a classic links, is a far cry from the tree lined surrounds of the likes of the Cornelia Faldo Course, but the challenge it presents is an intoxicating one that will surely appeal to golfers of all abilities.
---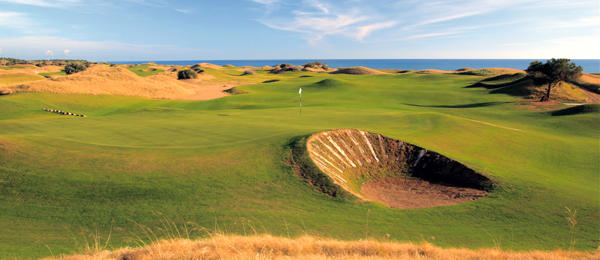 Lykia Links offers a different change of pace to many of the golf courses in Turkey. Don't expect a walk in th epark here though as Perry Dye's design is one of the toughest in the land. Only the bravest (or foolhardy) of golfers will attempt to tackle it form the back tees from which the course plays over 7,500 yards!
---
With top class golf assured, golfers will be looking to hotels and resorts that bear the same quality to complete the ideal golf holiday experience. Luckily for those heading to Turkey, the range of options, many of which are 5* and offer all inclusive packages, are as extensive as the golf offerings.
The Cornelia Diamond and Deluxe Resorts tick all the boxes. Luxurious accommodation options cater for couples to large groups of golfers and everything in between and as well as providing a comfortable base from which to explore the surrounding golfing gems, the endless leisure facilities – for example Cornelia Deluxe offers access to no fewer than 5 outdoor swimming pools as well as an endless list of sports and activities, including tennis, volleyball, football, basketball, climbing, bowling, as well as fantastic water sports like wind surfing, sailing, jet-skiing, parasailing and banana boating – and restaurants ensure that time spent away from the fairways can be as relaxing or fun-filled as you choose.
---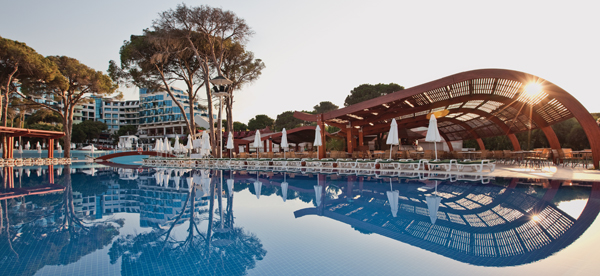 The Cornelia Deluxe Resort is just one of many that offer an excellent base from which to explore the region's amazing golf courses. With endless leisure facilities including a lavish spa, golfers can relax to their heart's content during their time away from the fairways.
---
If golf is the main attraction for you then the Sueno Golf Resort is the place to be. The hotel here is set smack bang in the middle of the resort's two championship golf courses meaning golfers can almost roll out of bed and onto the first tee!  The 5* Sueno Hotel captures the essence of Belek, where golfers are not only treated to a fine array of championship golf, but are also based in the lap of luxury. No stone is left unturned at the deluxe Sueno Golf Hotel, which is among the finest of Belek's superb golf holiday options.
Of course no amount of golf top class golf courses and luxury hotels can transform an area such as Belek into a leading golf travel hub without local attractions for the intrepid holiday maker to explore, as well as an excellent climate for them to enjoy as well. Turkey has both.
With an average temperature of 19 degrees centigrade, golf is on the cards all year round in Belek and with excellent travel links from the UK, it is one of the most convenient golf holiday destinations on the market.
The flight time from the UK to Belek is around the 8 hour mark and with flight routes on offer form major airports including Manchester, London Gatwick, London Stansted, London Luton, Birmingham, Bristol, Glasgow, East Midlands, Newcastle, Belfast International, Edinburgh and Cardiff, golfers from all corners of the UK will be able to find a convenient travel route to get them onto foreign fairways.