The second Major of the year starts on Thursday at the magnificent Pinehurst Resort in North Carolina. The Donald Ross designed Number 2 course, which is considered one of the finest in America, will seek to find its new champion to follow in the footsteps of Payne Stewart and Michael Campbell as victors in recent years.
With such an array of talent on display we've taken a look at some of the best pairings and pairings to keep an eye on during the first two days of the event.
Please note all times are GMT
[styled_box color="red" title="Rookie to Watch"]Teeing off in the very first group (11.45 am) is Cameron Wilson who is one of the very best college golfers in the US. Having recently claimed the NCAA individual title at Prairie Dunes, a win which puts him in the company of the likes of Tiger Woods, Phil Mickelson and Jack Nicklaus as past champions, Wilson will be one of the favourites to be the lead amateur amongst a field which includes
US Amateur Champion Matt Fitzpatrick
who hails from
Hallamshire Golf Club in Yorkshire
.[/styled_box]
[styled_box color="blue" title="The Close but no Cigar 3-ball"]
Group number 5, which will be teeing off at 12.18 am, features three fantastic players who have claimed victories across the globe. The trio of Sergio Garcia, Brandt Snedeker and Jason Day have all been in the mix at Major Championships but they're still waiting to get that Monkey off their back. Perhaps Pinehurst's need for accuracy both off the tee and into the greens (tied-8th in Greens in Regulation on the PGA Tour) will play into the hands of Garcia's amazing ball striking but fear the need for scrambling around the greens means that a top-10 is as much as the Spaniard can hope for this week. Day is quickly becoming a Major specialist with an overall record in recent years amongst the very best, there is no doubt he will eventually win one but fear that that chance will come at Augusta for The Masters rather than North Carolina's Pinehurst.[/styled_box]
[styled_box color="white" title="The been there, done that 3-ball"]
With three recent champions making up this golfing triple of Rory McIlroy, Graeme McDowell and Webb Simpson you'd be expecting these three to be challenging come Sunday.
However with question marks over Rory's fitness following a recent knee twinge, he may not be the best bet this week. McDowell's shot making and putting (ranked 1 for Total putting on PGA Tour) should see him compete this week whatever the conditions faced at Pinehurst.
Simpson has yet to hit the heights following his win at Olympic Club but with an impressive overall game (ranked 7th in All-Round ranking), Simpson will be a good top-10 bet and will know the course well as a born and bred North Carolina golfer.[/styled_box]
[styled_box color="red" title="The fashionistas"]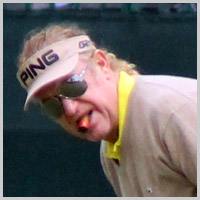 Pegging it up in 13th group will be Ian Poulter at 12.51 pm. As one of the more distinctive dressers on the professional circuit it will be safe to presume that Poults won't be blending into the fairways this week. Expect special edition tartans, snappy cardigans and custom shoes from the IJP Design man.
Joining Poulter is arguably one of golf's most popular characters, Miguel Angel Jimenez. The Malaga man's staple of Claret and Cigars is likely to be supplemented by some aviators and a rhythm which is hard to beat.
Expect flashes on the leaderboard from both of these golfers.[/styled_box]
[styled_box color="blue" title="The life-changing 3-ball"]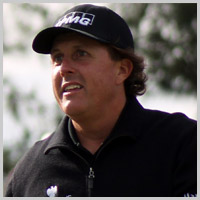 With Justin Rose, Phil Mickelson and Matt Fitzpatrick all swinging off at 12.51 pm it would be safe to say a win for any of these three would live long in history. Rose would become the first back-to-back champion since Curtis Strange in 1989 / 1988. A win for Mickelson would complete a career grand slam and finally get the US Open off his back after 6 2nd place finishes.
If Fitzpatrick was to take the title in his final soiree as an amateur he would not only have to forfeit the winner's cheque of over $1,400,000 due to his amateur status, but would also see him become the first amateur winner of the US Open since Johnny Goodman in 1933.[/styled_box]
[styled_box color=white" title="The pairing all of Your Golf Travel will be watching"]
At 6.36 pm on Thursday, the Your Golf Travel towers will fall silent as we see our very own Darren Clarke step onto the tee. Playing alongside our Brand Ambassador is 4-time Major champion Ernie Els and one of the finest ball strikers in golf, Louis Oosthuizen.
With the latter considered by many to be a good bet this week, due to his enviable iron play and recent major form.
Expect some great golf from these major champions around a course which should suit their course management and vast experience. YGT will be cheering Darren on as he hopes to challenge for the second major championship of his career.[/styled_box] Enjoying the US Open at Pinehurst? Seen our Sky adverts during the coverage? Why not check out our latest golf holidays including flights, 5 nights accommodation and 3 rounds of golf from just £1329 per person.