When the Golf GameBook hit the fairways it gave golfers the chance to feel like a pro while out on the course. Here was easy to use an app that we could use to input golf scores while on the course; scores that were then displayed quickly and easily on a live leaderboard for all in a selected group to view – just like the professional tournaments we see on TV!
Not only can golfers now enjoy the thrill of seeing real time leaderboards on their way around the course but GameBook also allows you to create tournaments, share your scores over social media sites, instant message other golfers and, thanks to the GameBook Clubhouse, you can also schedule your next round and analyse your performance as well.
As if something that made the experience of golf more interesting for the weekend warrior wasn't good enough already, now users of the Golf GameBook have the chance to win a golf trip of a lifetime to one of the most sought after golf resorts in Europe; La Manga in Spain.
---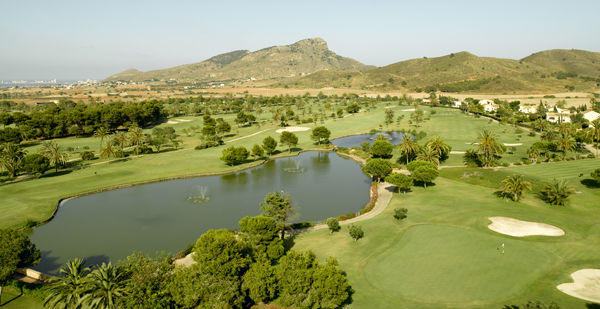 With a wealth of amazing leisure facilities, luxury accommodation and top class golf courses, La Manga has long been one of the premier golf holiday destinations in the whole of Europe.
---
The Golf Gamebook 24/7 Challenge is the biggest ever contest organised between Britain's many golfers and as well as an amazing trip for four to La Manga, bi-weekly prizes are also on offer to those who enter.
Golf 24/7 kicked off on the 1st of July and it runs all the way through to midnight on September 8th, 2013. What's more, the competition couldn't be easier to enter…
Simply register to GameBook and enter at least one 18 hole score within the allotted time period, using either the GameBook app or the fantastic GameBook website. There are no limits on the amount of rounds you can enter so those who get out on the fairways as much as possible over the summer months will have an even better chance of winning!
Winners will be announced on September 9th and these are the prizes on offer up until that point…
Bi-weekly prize drawings:
July 1 – 14 – The winner will be drawn on July 15th, 2013.
July 15 – 28 – The winner will be drawn on July 29h, 2013.
July 29 – August 11 – The winner will be drawn on August 12th, 2013.
August 12 – August 25 – The winner will be drawn on August 26th, 2013.
August 26 – September 8 – The winner will be drawn on September 9th, 2013.
Prizes
Grand Prize by Your Golf Travel
– 3 Nights and 3 Rounds of Golf including flights and accommodation for 4 at La Manga Golf Resort in Murcia, Spain. (Winners must be 18+)
– Bi-weekly prizes include Callaway X-Hot Drivers, Odyssey X-Versa Putters and Callaway HEX Black Tour Balls
Your Golf Travel and Callaway Golf provide all prizes. Additional prizes can be added during tournament weeks. Contest categories for each week will be published at the same time, when the winner will be announced.
For more information on GameBook and Golf 24/7 click here.
---