Join Mark Crossfield, Coach Lockey and YGT Rory for a golf holiday in the Azores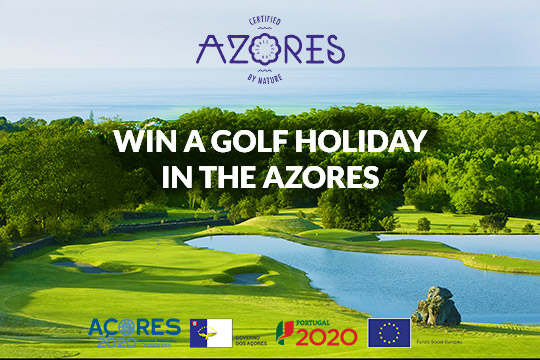 Plenty of people have no doubt heard of the Azores but we've got a sneaky suspicion few could actually place them on a map. And that's a crying shame because this remote but stunningly beautiful network of islands, billed by those in the know as "The Hawaii of the mid-Atlantic", are quite simply chock full of fun, sun and endless adventure.
Lying over 900 miles off the coast of Portugal, the Azores promise a holiday to remember, where activities and experiences range from whale watching, sailing and diving, to hiking, canyoning and even soaring over this breathtaking archipelago while trying your hand at some adrenaline fuelled paragliding.
The Azores' stunning landscapes have also lent themselves to some unbelievable golf courses and we are offering you the chance to experience it all on an unforgettable holiday, completely free of charge!
COMPETITION: Enter now to WIN a FREE golf holiday to the Azores
If you're free to travel to The Azores from 01/05/2017 – 05/05/2017, simply fill in the form by clicking the link below to put your name in the hat.
Three lucky prize winners will be picked at random to join PGA Professionals Mark Crossfield and Matthew "Coach" Lockey, as well as our very own YGT Rory on a trip to the Azores, where you'll experience the very best this amazing destination has to offer visiting golfers.
In order to showcase the Azores to as broad a range of golfers as possible, we've created a handful of categories of golfer. If you fall into one of these, be sure not to miss out on this once in a lifetime opportunity!
Check out our latest offers to the STUNNING Azores
Take a closer look at the guys you will be joined by in the Azores
Terms & Conditions
• Selected meals are included
• Flights are included
• Must be able to travel between 1st May - 5th May
• Airport transfers to and from London Heathrow are not included