The Masters 2019:
Book now with deposits from £200
Melia Golf Hotels and Golf Holidays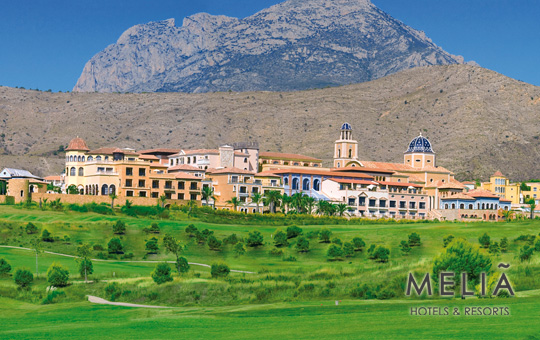 A host of fantastic hotels throughout Spain
Since its inception in the Mallorcan capital, Palma, in 1956, Melia has grown hugely, becoming the largest hotel and resort chain in Spain, the third largest hotel chain in Europe, and the world's 12th most powerful. The nett result of this is more than 350 hotels and resorts spread throughout the world, all of which thrive on the simple yet effective Melia philosophy.
While there are different subsidiaries of the main brand offering different levels of accommodation, the Melia collection is founded upon the desire to present family-friendly, spacious and comfortable starting points for excellent holidays and business trips. Extensive activity programs for children and terrific dining options are among the supporting acts throughout the chain, which represents more than half a century of extremely trustworthy hospitality service.