Humber Valley was named the Best New Course in 2007 by one of Canada's leading golf writers, and it is surely one of golf world's best hidden gems. The exhilarating layout was designed by Canada native Doug Carrick – also the architect of the Carrick at Cameron House – who was presented with a truly awesome parcel of land.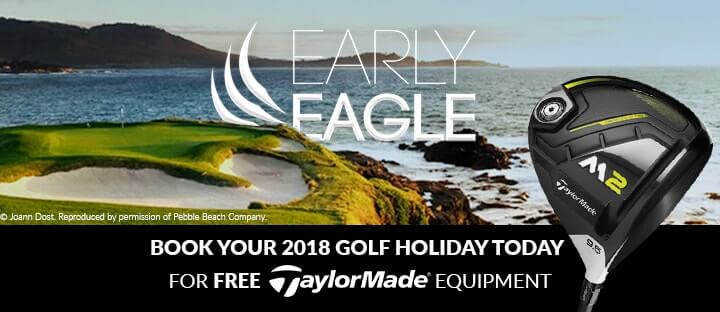 Top offers for Humber Valley Resort
We found 0 offers matching your search.
River Course
Known as the River Course, Carrick's creation encapsulatesthe essence of Newfoundland,where the natural beauty of the terrain must be seen to be believed. The coursecan be stretched to 7,199 yards at its most fearsome, and is really asbeautiful as the pictures suggest. Along the way are some phenomenal holes,most notably the 10th – the tee is elevated some 180 feet above thefairway, providing incredible views.
There is no doubting that the River Course is memorable, andwhile Newfoundland may not immediately seem like an obvious choice, the courseat Humber Valley is the rival of almost any new course established anywhere inrecent years. Golf doesn't come any more spectacular than this, which is whythe Humber Valley Resort is a serious alternative to the regular golf holidaydestinations.
There are already plans in place to add a second course tothe fabulous River layout at Humber Valley.
Accommodation
As opposed to the large hotels that characterise many of the most established golf resorts, the accommodation at the Humber Valley Resort is intimate and private. Dotted around the resort, in enclaves in the towering woodland, are chalets ranging from three to five bedrooms, all of which are perfectly suited to families and groups of travelling golfers.
Inside each chalet is a fantastic living area flooded with light from the colossal windows, with the vaulted ceilings above creating a fantastic space. The individual chalets are strategically designed to take full advantage of their respective positions, providing fantastic views of the remarkable surroundings.
Standard facilities include fireplaces, satellite television with DVD player, dining rooms, fully fitted kitchens, wireless internet and outdoor decks, while hot tubs, saunas and barbecues can also be included. The lodges capture the spirit of this amazing setting, and are at the heart of the amazing Humber Valley experience.
Experiencing the outdoors is crucial at Humber Valley – the amazing surroundings present the opportunity to enjoy an extensive range of activities including cycling, walking, fishing, hiking, kayaking and sailing, in addition to the nearby man-made beach. Accredited as an Aveda Concept Spa, the resort's Found Spa aligns the best treatments with an awareness of the environment and sustainability, offering a fantastic selection of restorative therapy.
Although the chalets have fully fitted kitchens, you may want to take a break from cooking at the Mansion Pool Dining Room or Sully's, a relaxed family pub.
Features
Golf Buggies
Driving Range
Pro Shop
Tuition
Putting Greens
Practice Area
Golf Club Hire
Club House
Championship Standard Course
Indoor Swimming Pool
Spa
Massage
Beauty Salon
Tennis
Fishing
Walking
Outdoor Swimming Pool
Cycle Hire
Jacuzzi
In House Restaurant
On-Site Parking
Satellite TV
Wireless Internet
Air-Conditioning