Nestled between the Bay of the Somme and the verdant French countryside, Le Fiacre is a charming hotel that is ideally situated for a golf tour or golf break in Northern France. Once an old country farmhouse, Le Fiacre has been transformed into a lovely hotel that now boasts its own fantastic restaurant. As well as the amazing golfing options in the surrounding area, guests have access to a range of leisure pursuits and tourist attractions, meaning time spent away from the golf course can be as relaxing or fun filled as you please.

Note: Weekend supplements will apply - please ask for details.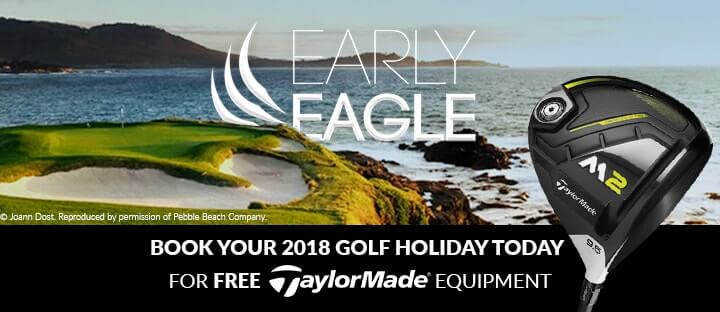 Top offers for Le Fiacre Hotel
We found 0 offers matching your search.
Accommodation
Accommodation at Le Fiacre consists of a collection of 12 guestrooms and 2 spacious apartments that are simply perfect for families or groups of golfers. Each room has been tastefully decorated and come fully equipped with the finest furnishings, en-suite bathrooms and toilets, TVs and direct dial telephones to ensure the utmost comfort.
Guests can enjoy breakfast, lunch and dinner at the onsite Le Fiacre Restaurant. Here hungry golfers can savor traditional regional gastronomic delights. The food served at Le Fiacre is skillfully prepared with a focus on an amalgamation of flavors through the use of regional and seasonal ingredients including fish, pre-salted lamb and autumn game. Renowned for its freshness and quality, the food here will be more than enough to satisfy the most discerning diners.
As well as access to the nearby golfing gems such as Golf D'Hardelot and Golf De Belle Dune, guests staying at Le Fiacre can explore the nearby beaches and countryside as well as discovering historic landmarks such as the Chateau of Rambures and the Gardens and Abbey of Valloires. Leisure activities can also be enjoyed at the local beaches; why not try your hand at beach boarding or sailing during your time away from the fairways?
During the warmer months guests can also take a dip in the hotel's outdoor swimming pool or simply relax under the french sun on one of the sunbeds around the pool and gardens.