Located in Carmel, just inland from the beautiful Monterey Peninsula, Quail Lodge Golf Club offers those visiting this spectacular part of California a playable and pristine test of golf. Within easy reach of a whole host of fantastic accommodation options such as The Inn at Spanish Bay, as well as being just a short drive from other golf gems like the world famous Pebble Beach Golf Links, Quail Lodge is an excellent addition to any San Francisco Golf Tour.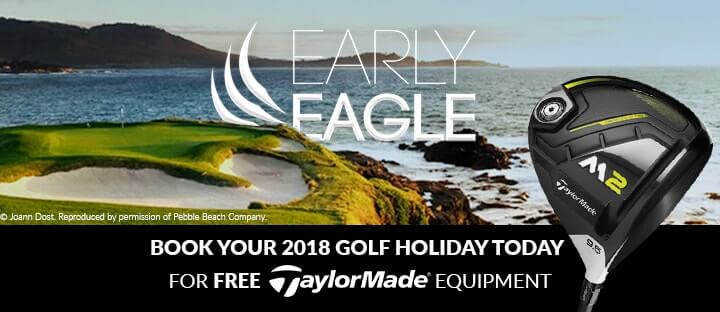 Top offers for Quail Lodge Golf Club
We found 0 offers matching your search.
Quail Lodge Golf Club
Designed by Robert Muir Graves, Quail Lodge opened for play in 1964 and has been welcoming visiting golfers to its pristine fairways ever since. Situated in the scenic Carmel Valley, this 6,500 yard par 71 offers a relaxing test of golf in a truly beautiful setting.
With tree lined fairways, the Carmel River and no less than 10 lakes to contend with on your way round the course, your game will have to be sharp to contend with Old Man Par. Play well though and you will be rewarded with plenty of scoring opportunities thanks to the perfectly manicured fairways and greens.
Even of your game isn't quite on point you can't fail to enjoy the walk at Quail Lodge. The views are intoxicating and the wildlife is plentiful. During your round, keep an eye out for quail, hawks, deer, turtles and maybe even a sly fox.
With prestigious amateur championships held at Quail Lodge on an annual basis, the quality of the golf is without question and with a contrasting test of golf to those found at the Monterey Peninsula's seaside courses, Quail Lodge offers variety as well.