Ryder Cup Sunday
The final day of a Ryder Cup is unlike anything else on the golfing calendar. The players and fans have waited two years to either prove their dominance or get redemption; and now it's down to the singles.
Naturally the last day always holds the most excitement and over the years there have been several times where the tables have turned (literally); back in 1989 the US fought back to draw at The Belfry and who can forget Europe's final day charge at Medinah in 2012?
This September, the Ryder Cup is back in Europe and for the first time it heads to France and Le Golf National for what is sure to be another fantastic tournament.
It might seem early to make your plans for this year's tournament, but here at Your Golf Travel we want to give fans the best experience for the dramatic Ryder Cup Sunday, playing at some the UK's best venues and watching the closing stages with fellow golfers.
On our Ryder Cup Sunday, you will wake up at your chosen venue, enjoy a delicious breakfast and then head out to the course for some competition golf. You'll head straight from the 18th green to the 19th bar, where prizes will be handed out and all golfers can enjoy watching the best of the Ryder Cup action with one another. As the drinks flow and celebrations escalate (we hope), you might want one eye on Monday morning, where you will have another tee time booked for your group of 4, for a friendly round on the course.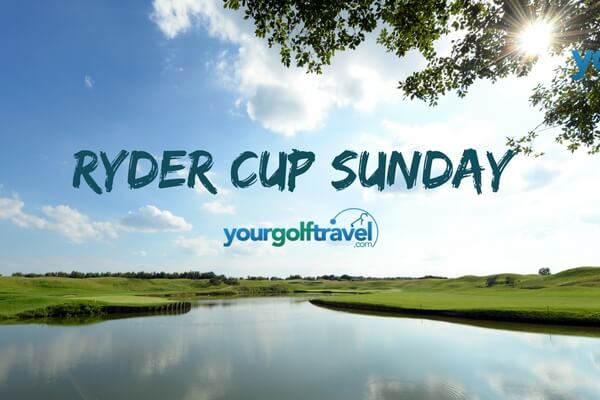 Experience one of the most dramatic days in golf like never before.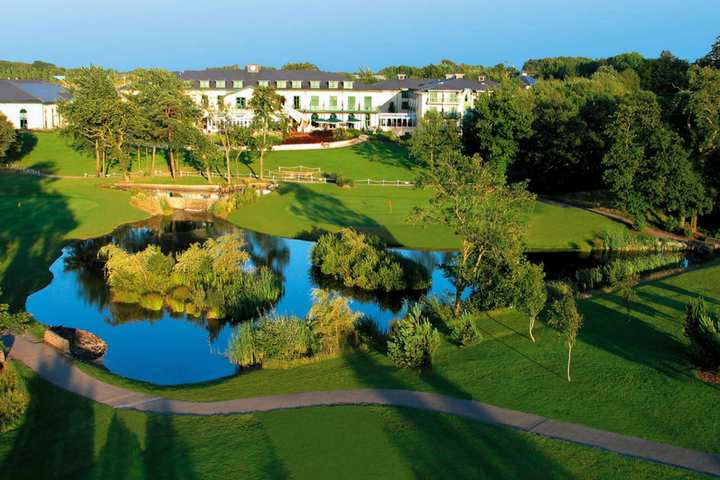 The Vale Resort
Cardiff, Wales
With two well-established championship golf courses with an array of accolades, the Vale is one of the most sought-after venues for a UK golf break. Set in over 650 acres of spectacular countryside this 4* resort offers 143 spacious bedrooms, Wales' largest spa, plus award-winning dining and exceptional sporting facilities, easily accessible only 3 mins off J34 of the M4.
Arrival Saturday 29th September 2018
Two Nights, One Dinner (Sunday), Bed and Breakfast - Sharing rooms
Two Rounds of Golf:
Sunday (8.00am) - Individual Stableford
Monday (10.00am)
Full coverage of the Ryder Cup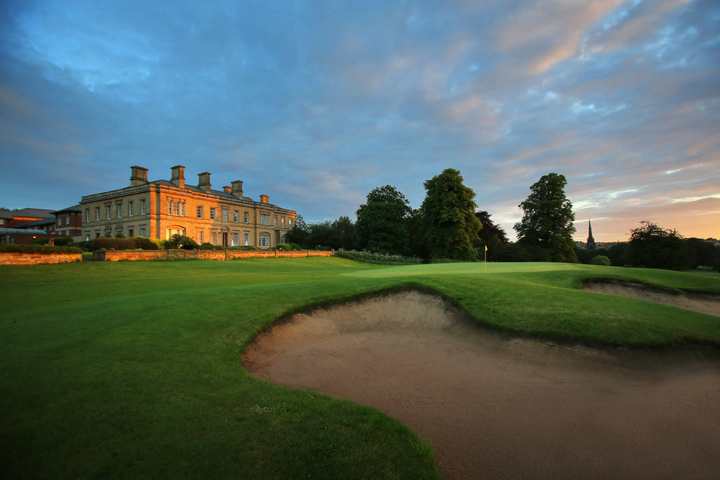 Oulton Hall
North Yorkshire, England
Oulton Hall boasts one of the finest courses in northern England. Dave Thomas' championship design overlooks the chracteritic hills of Yorkshire and is extremely exciting and challenging for all golfers. The resort also boasts 152 guest rooms, including 12 deluxe, and 7 suites as well as a host of modern lesiure and facilities.
Arrival Saturday 29th September 2018
Two Nights, Dinner, Bed and Breakfast - Sharing rooms
Two Rounds of Golf:
Sunday (8.00am) & Monday (10.00am)
Full coverage of the Ryder Cup