So, I'll set the scene. You are tied after your 36 hole golfing break with your mates as you trudge off to play your 1st playoff hole, an intimidating par-3 at Wentworth…
Still tied…you move onto the 2nd playoff hole…this time Augusta…
Another tied hole…this time we're back to Surrey to play our 3rd play off hole…The Old Course at Sunningdale…
Well for those wondering we haven't stumbled into a computer game or got the keys to a private jet we're enjoying the world's best par-3 golf course in Harrogate, Yorkshire. Featuring holes from Wentworth, Augusta National, Sunningdale, St Andrews, Carnoustie and most intimidating Sawgrass, this 6-hole masterpiece really does add something special to golf breaks at Rudding Park.
After enjoying the course for ourselves we thought we'd catch up and get the professional low-down from Craig Jones, Rudding Park's Head Professional.
---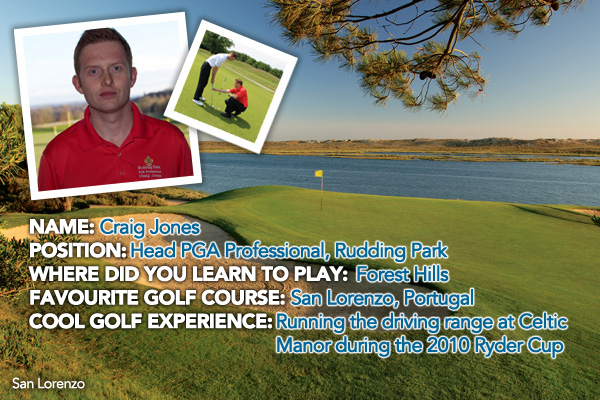 ---
1st Hole – Wentworth West Course, Surrey – 139 yards
The 1st is a testing opening hole with a green that is well protected by two large oak trees and two greenside bunkers. The hole often plays into the wind which adds to the difficulty.
2nd Hole – Augusta National, Georgia – 99 yards 
The 2nd is s short hole with run off areas all around the green, making distance control is essential.  Miss the green long or to the sides and getting up and down can be difficult.
3rd Hole – Sunningdale Old Course, Surrey – 71 yards
This is the shortest hole on the course but by no means the easiest with an undulating green that makes this a good test, even if you do find the putting surface from the tee.
---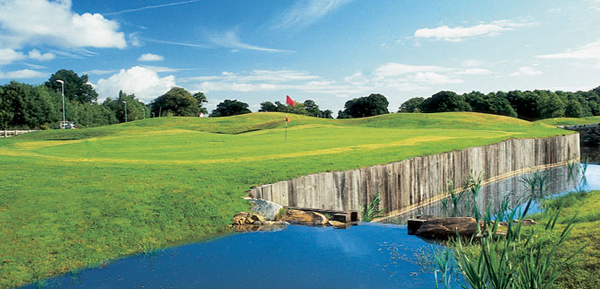 ---
4th Hole – St Andrews Old Course – 92 yards
With a narrow green flanked by water to the right and sand to the left, a straight tee shot is essential.
5th Hole – TPC Sawgrass Stadium Course – 137 yards 
This is the signature hole and features an intimidating tee shot for most amateurs. Distance control and accuracy are key if you are to find the putting surface and if there is any wind at all, this becomes a most testing par 3.The putting surface is very undulating also, so a par or better is a good score on here.
6th Hole – Carnoustie Championship Course – 122 yards 
This is a good finishing hole. The shallow green is well protected by the stream and bunkers at the back of the green. The green is slopes from back to front dramatically making a par 3 a good score.
Despite the course's short length we can confirm that making pars is far from easy and in my case at least the 2 balls I lost during the course of this 660 yard, 6-hole, par 18 test go to show it is far from a push over.
All in all those looking for something a little bit extra from their golfing trip can find it at Rudding Park, not only is the Championship Hawtree course complemented superbly by the Repton Short Course but guests can enjoy award winning food in the Clocktower Restaurant, which has the best cheese selection I've ever seen at a golf resort, as well as sumptuous accommodations and a new spa which is proving very popular for couples seeking golf and spa breaks.