You have to go back to 1907 for the last time a French golfer won a major tournament. 118 years ago, Arnaud Massy became the first non-Briton to win the Open Championship at Hoylake and since then a succession of French golfers have attempted to break the hoodoo.
A number of players have tried and some have nearly succeeded. Take Gregory Havret who came within one shot of forcing Graeme McDowell into a playoff at the 2010 US Open.
But France have a number of talented golfers representing their country as 19th hole reveal the most famous French golfers.
Thomas Levet
Born in the French capital, Thomas Levet turned pro in 1988 and despite suffering severe vertigo, he reached a career high 43rd in the world rankings back in 2004. He turned pro in 1988, but had to wait a decade for his first Tour win which came at the Cannes Open.
Since then, Levet has taken his career wins to six, with the highlight coming at the Alstom Open de France in 2011 in front of his home crowd. He became just the seventh French player to claim victory at the tournament however his pleasure quickly turned to pain when he jumped into a greenside lake to celebrate and broke his leg in the process.
In 2002, Levet nearly created history at the Open Championship. He ended the final round tied for the lead with four other players and headed into a playoff alongside Ernie Els, Stuart Appleby and Steve Elkington. Levet needed a par on the last of the four holes to win but made a bogey and went into a two-way playoff alongside Els where the South African triumphed.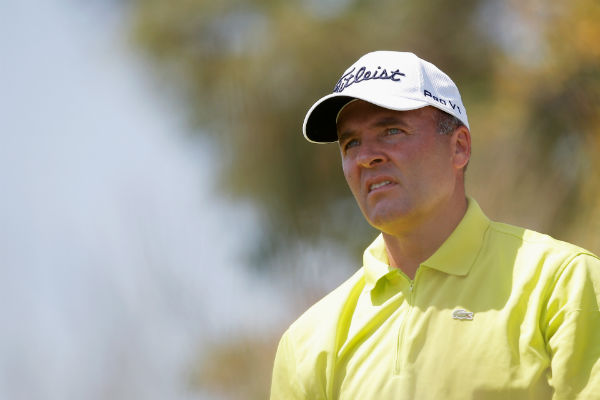 This season's statistics
Driving distance (yards): 274.2
Greens in regulation: 64.5%
Average putts per round: 31.4
Local courses to where Thomas Levet was born
Le Golf National – One of France's finest courses and home to the 2018 Ryder Cup. Also home to the French Open, it is one of the toughest courses in Europe.
Dolce Chantilly – A stunning links resort that defies its inland location. Suitable for golfers of any standard.
Hotel du Lac Enghien-les-Bains – Situated in the north of Paris, it gives visitors the chance to experience the sights and sounds of the French capital whilst enjoying a couple of rounds at the quality courses nearby.
Golf-Hotel de Mont Griffon – Surrounded by a host of courses, the venue is ideal for golf enthusiasts of all ability.
Chateau d'Augerville Golf Hotel – Worth a visit for the truly magnificent view of the chateau rising monumentally above the 18th green. It is one if the finer places to enjoy a round of golf.
Victor Dubuisson
Victor Dubuisson is one of France's best golfing prospects and with a top 10 finish at the The Open Championship and PGA Championship last year, he certainly has the pedigree to end France's long wait for a major championship. Born in Cannes, Dubuisson turned pro in 2010 at the age of 20 and had to wait three years for his first and only European Tour victory at the Turkish Airlines Open.
Ranked 57th in the world rankings, he is France's highest ranked player and his career highlight came at the 2014 Ryder Cup. Making his debut, he and Graeme McDowell defeated Phil Mickelson and Keegan Bradley in the foursomes. Dubuisson also secured a halve against US Open champion Zach Johnson in the singles.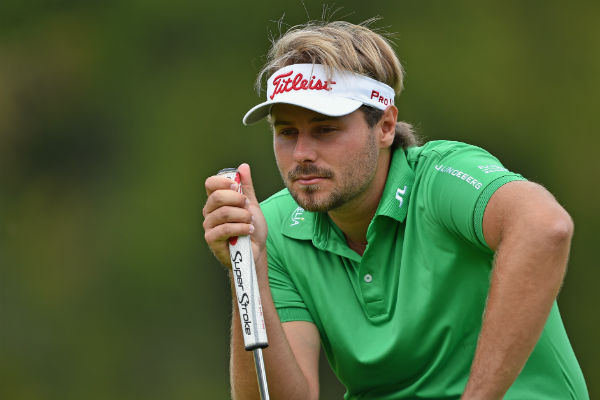 This season's statistics
Driving distance (yards): 291.23
Greens in regulation: 66.27%
Average putts per round: 29.18
Local courses to where Victor Dubuisson was born
Hotel de Paris – In the heart of Cannes lies Hotel de Paris. For golfers travelling to the French Riviera, the region boasts a host of stunning courses including Saint Donat and Cannes-Mougins golf club.
Royal Mougins Golf and Spa Hotel – Located a short drive from Cannes on the Cote d'Azur coast you will find Royal Mougins Golf and Spa. With its own golf course and luxury spa, the venue is surrounded by the picturesque Provencal countryside.
Le Mas Candille – A five star haven right on the doorstep of some fantastic courses, Le Mas Candille is a must for golf enthusiasts who like a well earned relax.
Jean van de Velde
Jean van de Velde will always be remembered as the man who came so close to winning the Open Championship in 1999. In what was one of the biggest major collapses in history, van de Velde needed a double bogey on the final hole to be the first Frenchman since 1907 to win a major trophy. He found trouble with his driver, then his second shot found the thick rough. His third flew into the water which led to the iconic image of him standing in the water debating whether to play the shot. He ended up with a seven, went into a playoff and lost to Paul Lawrie.
Born in Mont-de-Marsan, the 49-year-old turned professional in 1987 and went onto win twice on the European Tour at the Roma Masters in 1993 and Madeira Island Open in 2006 before calling a day to his playing career in 2008.
In 2000, he reached a career high 80 in the world rankings but in 2012 his sporting achievements were recognised in his native country. He became the second sportsman, alongside Lilian Thuram, to be named by UNICEF France as an ambassador.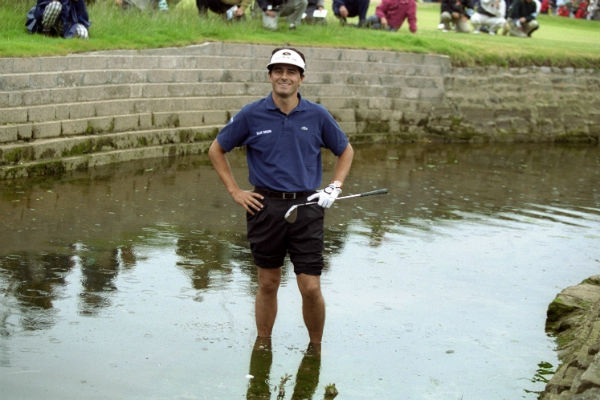 2008 statistics
Driving distance (yards): 278.51
Greens in regulation: 64.98%
Average putts per round: 29.79
Raphael Jacquelin
Born in Lyon in 1974, Raphael Jacquelin is one of the more experienced players on tour. After winning the French Amateur Championship, he turned professional in 1995 before joining the Challenge tour in 1997. Two victories at the Steelcover Dutch Challenge and Memorial Olivier Barras ensured he earned enough money to qualify for the European Tour.
He has won four events on the European Tour, the Open de Madrid, BMW Asian Open, Silician Open and finally the Open de Espana in 2013. He reached a career high 61 in the world rankings in 2007 and his best finish at a major came in 2011 when he finished 8th at the Open Championship.
Jacquelin also helped create history in April 2013. At the Open de Espana, himself and Maximilian Kieffer were battling it out in the joint longest playoff ever that lasted nine holes and two hours which the Frenchman ultimately won.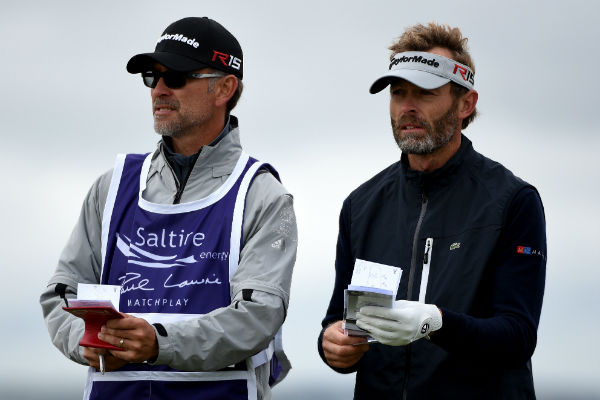 This season's statistics 
Driving distance (yards): 283.94
Greens in regulation: 63.94%
Average putts per round: 28.56
Local courses to where Jacquelin was born
Lyon Golf club – Set at the foot of the French Alps, immaculate views surround the fantastic complex. Host to the 2001 French Open, Lyon Golf Club is a course of the highest quality.
Golf Hotel De Gouverneur – Two championship courses and a good nine hole track which is ideal for youngsters and beginners make this destination perfect for golf enthusiasts. Breuil Course is the more established out of the two whilst the Montaplan Course is slightly shorter but equally as enjoyable.