[dropcap]We[/dropcap] all know that partnerships in golf have to come to an end at some point and not all golfers would go well out of their way to break the news to their coaches or caddies that they will no longer be working with them.
Sometimes it can turn ugly, but for Phil Mickelson, the American only backed up his own case that he is a genuinely nice guy. With news breaking that Mickelson and his swing coach Butch Harmon had separated, Mickelson handled things the right way.
The 45-year-old flew out to Las Vegas in order to break the news to Harmon in person. Harmon, who helped Mickelson win two of his five majors, was said to have respected his former partner for coming to his home to break the news but it doesn't always end in pleasantries.
19th hole reveal some of the worst ways to break up with a coach or caddie.
Tiger Woods – Hank Haney
The duo had been working for six years before the relationship ended in sour fashion. With rumours flying around that Woods was set to fire his swing coach, Haney reportedly ended their partnership by text message to the former world No.1.
The pressure was building on the duo after a string of poor performances but it reached a head when Woods shot his worse round as a pro on US soil with a 79 at the Quail Hollow Championship.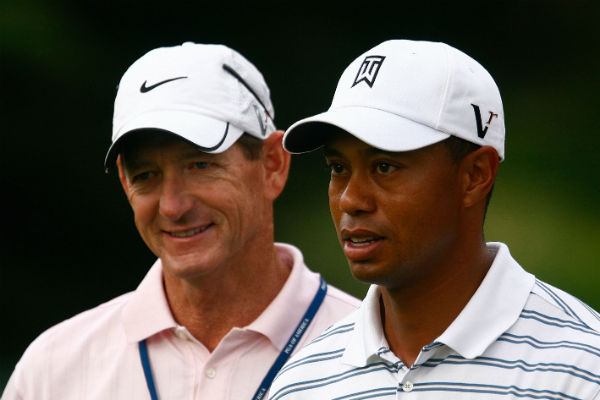 Robert Allenby – Mike Middlemo
In July this year, veteran golfer Robert Allenby was playing in the Canadian Open with caddie Mike Middlemo at his side. By the 14th hole, Allenby had no caddie. Allenby's shot into the 13th had dropped short and rolled into the water which lead to a heated discussion. Allenby blamed his caddie Middlemo for failing to give him good enough advice and reports state that insults from the golfer got personal.
Middlemo had had enough of Allenby and walked off the course.
Jay Williamson – Mike Mollet
Remarkably, this relationship also broke down at the Canadian Open, this time on the 14th hole. Golfer Williamson had hit a wayward shot towards the green as it flew over the short stuff. He and his caddie Mike Mollet started having a discussion which got heated.
By the 15th tee Mollet was sacked but he responded by grabbing a load of his golf balls and throwing them in the nearby lake.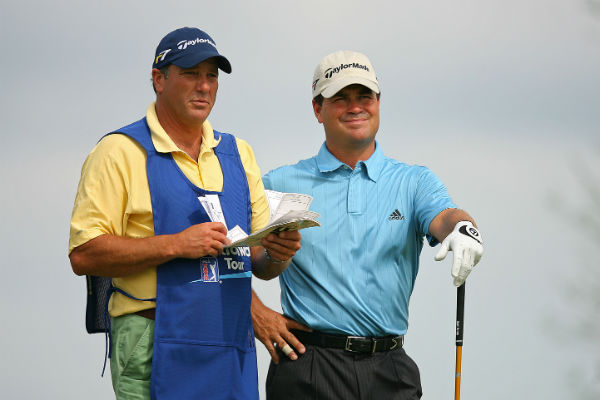 Seve Ballesteros – Martin Gray
The great Seve Ballesteros went through four caddies in two years once and one of those was Martin Gray. Seve sacked his caddie at the sixth hole of the Spanish Open but it was 12 months before that ignited the feud.
Ballesteros had asked for a piece of fruit and Gray handed him an apple. The Spaniard but down on it and chucked it to the ground claiming it was too soft. Gray then responded: "What does he want? A caddie or a greengrocer?"