Bournemouth often doesn't get the recognition it deserves when it comes to golf. Boasting quality and quantity when it comes to golf courses, this vibrant part of Southern England ticks all the boxes when it comes to golf tours and as well as the likes of the heathland gems such as Broadstone, Ferndown and Parkstone, and the seaside treasures like Isle of Purbeck and Barton On Sea, there are tranquil parkland layouts such as Meyrick Park that are sure to thrill golfers of all shapes and sizes.
Located within 120 acres of tranquil parkland in the centre of Bournemouth itself, Meyrick Park offers an exacting test of golf within a stone's throw of the bustling city centre. Although the paltry yardage of 5,540 yards might have golfers rubbing their hands with glee at the thought of a good score, it is more likely that Tom Dunn's par 69 layout will have the last laugh.
---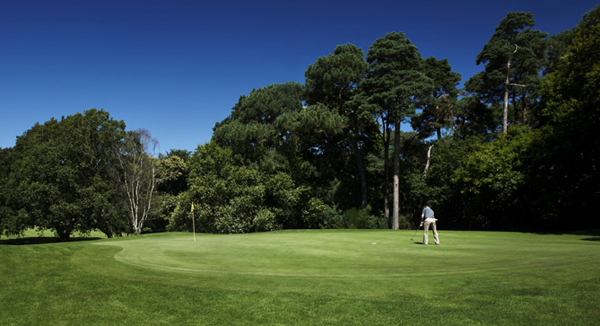 Mature woodland frames each hole at Meyrick Park, making the course not only a joy to behold, but a difficult test as well.
---
It is fair to say you don't get eased into a round at Meyrick Park as the course opens up with a 240 yard par 3. From there it is all about placement rather than power as the fairways are closely marshalled by thick, mature woodland that will severely punish wayward shots.
After the first hole, which is undoubtedly one of the toughest par 3s you will come across in this neck of the woods, you can look forward to delights such as the par 3 8th, the driveable 11th and, most notably the par 5 14th, one of the best long holes in the country of which Henry Cotton once said, "There is no finer hole than that of the 14th at Meyrick Park." Each hole asks a different question of your game, making the challenge at Meyrick Park varied, dynamic and immensely enjoyable.
---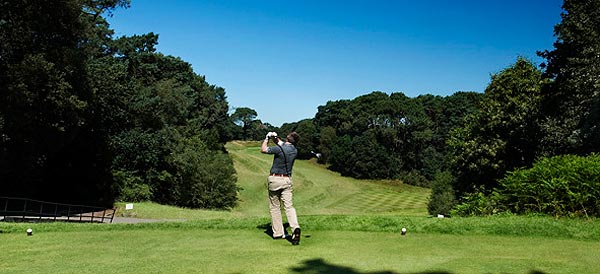 Accuracy is the order of the day at Meyrick Park.
---
While the course is by no means a pushover, Meyrick Park golf breaks on the whole are a piece of cake thanks to The Lodge – a small, 17 bedroom accommodation set just a stone's throw from the 1st tee – which offers a high quality, convenient place to set up camp for the weekend.
Guestrooms at The Lodge are furnished to the highest possible standard, offering views over the golf course and easy access to Bournemouth's many shops and beaches. The food is excellent, with a wide array of light and healthy meals available from the extensive menu, as well as delicious daily chef specials that are sure to hit the spot after a long day on the fairways.
---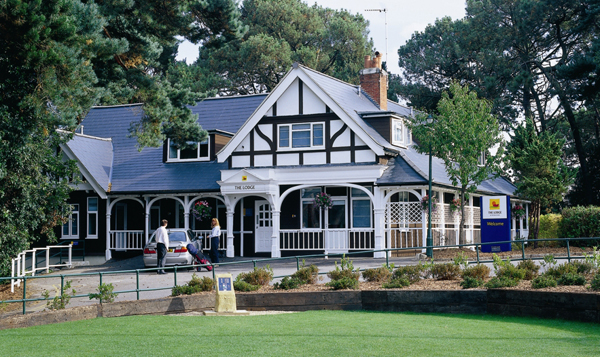 The Lodge provides an ideal base for a weekend golf break in Bournemouth. Situated right by the golf course, and just a short walk into town, there are few more convenient options.
---
A luxurious spa including sauna, steam room and Jacuzzi ensures total relaxation – be sure to spend an hour topping up the batteries here after a round of golf – and a well equipped gym will delight those who like to break a sweat.
Whether for a weekend golf break of as part of a more thorough golf tour of Bournemouth, Meyrick Park comes highly recommended.