The 3rd Major Championship of the year has arrived, so we thought we'd take a look at the host course, the players in this year's field, and Open Championships gone by to see who we think might fare well at Royal Troon this week…
See our quick links here to find out everything you need to know about The Open Championship at Royal Troon
Betting Tips by YGT
Lee Westwood's Guide to The Open
Troon Facts & The Winner (according to our points system)
HISTORY: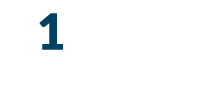 Originally contested over 36 holes on a single day and first staged in 1860, The Open Championship is golf's preeminent event, and one which has had a simple aim since the very beginning of its existence: to crown the "Champion Golfer of The Year."
It is the only major championship to be hosted outside of the USA and the fact that it is always hosted on one of a select few links courses is perhaps what makes it so unique.
---
---
The first 12 Opens were held at Prestwick – coincidentally a 12 hole layout back then – before the tournament first strayed from Ayrshire to what is now considered 'The Home of Golf' in the form of St Andrews and its iconic Old Course in 1873. From then until 1894 when England's Royal St George's entered the fray, The Open would rotate between Prestwick – which only became an 18 hole layout in 1883 – St Andrews and Musselburgh, the world's oldest playing golf course.



Since 1883, The Open Championship Rota has evolved further still, resulting in the tournament visiting am additional 10 courses to those already mentioned, with only Royal Cinque Ports and Princes Golf Club in Kent, and Turnberry, or Trump Turnberry to be precise, as well as Muirfield not still currently residing on golf's most prestigious list of marquee courses. The 1951 host Royal Portrush, recently announced as an addition to the Open Rota for the 2019 championships, has seemingly usurped the controversial American's Ayrshire gem; for now at the very least.
---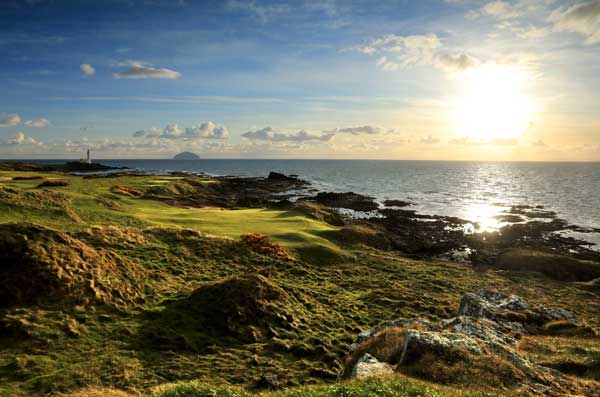 Trump Turnberry's Ailsa Course is no longer on the Open Rota. Hopefully that will change so we can see the newly redesigned Ailsa Course in all its glory!
---
So in its current guise, The Open Championship Rota consists of nine honoured courses, four in Scotland (St Andrews, Muirfield, Carnoustie and Royal Troon), four in England (Royal St George's, Royal Lytham & St Anne's, Royal Liverpool and Royal Birkdale), and the newly reinstated Royal Portrush which takes pride of place on Northern Ireland's rugged County Antrim coastline. Each course has the honour of welcoming the Claret Jug and the elite players who compete for it roughly once every ten years, save for St Andrews which, since 1990 when Sir Nick Faldo became Champion Golfer of The Year, has acted as host once every five years.
---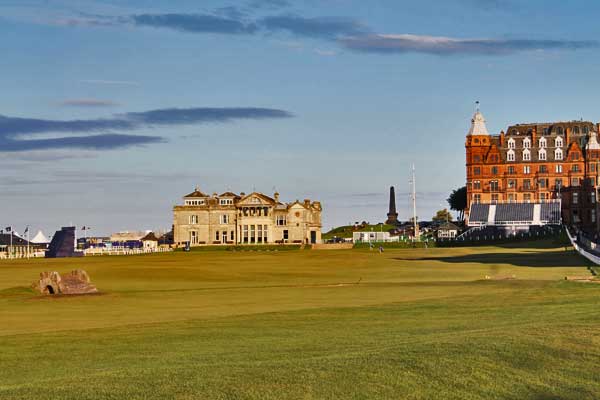 The iconic St Andrews Old Course plays host to The Open every five years and has done since 1990 when John Daly claimed the Claret Jug.
---
Staged on golf's greatest courses, The Open also has a habit of producing great champions too. From early greats such as Old Tom Morris, Harry Vardon, James Braid and Bobby Jones, to "The Big 3" of Arnold Palmer, Gary Player and Jack Nicklaus, not forgetting the likes of 5-time winner, Tom Watson, European legend Seve Ballesteros, and the modern greats including Phil Mickelson, Ernie Els and of course Tiger Woods, the list of past winners reads like a who's who of legends of the game.
---
---
But it's not just golfing greats who get their hands on the Claret Jug; The Open occasionally throws up a surprise winner. You're more than likely to hear the phrase "links golf is a great leveller" at some point this week should you tune into all four days, a point proven by the likes of the unheralded Todd Hamilton, who just happens to be the last man to win The Open at Royal Troon.
THE COURSE:
Perched on Scotland's ruggedly beautiful west coast, Royal Troon was (originally as a 5 hole course) founded in 1878 and has since become one of the world's greatest links courses thanks in part to modifications carried out by Willie Fernie and James Braid, who tweaked the layout and lengthened the course in 1909. 2016 will mark the 9th time this Scottish golfing institution will host golf's oldest major championship.
---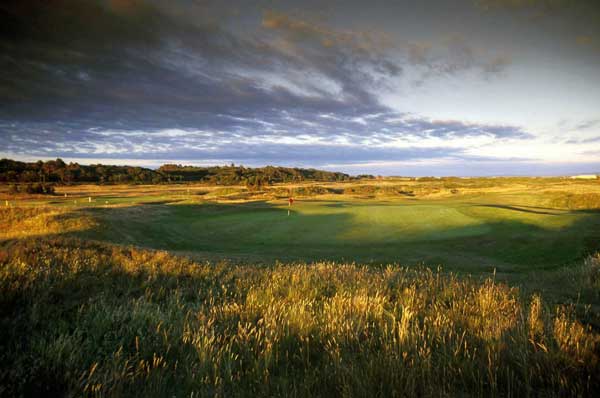 Avoiding the rough at Royal Troon is job number one for this week's contenders looking to lift the Claret Jug.
---
For this year's Open, the course will measure 7,190 yards play to a par of 71. That is by no means long in comparison with modern golf courses but Open Championship courses don't tend to cater to the grip it and rip it style anyway, with players requiring good course management and plenty of guile around the greens, not to mention patience – plenty of patience with the weather at least – in order to triumph.
A traditional "out and back" links course, Royal Troon, needless to say, is greatly affected by the direction and strength of the wind which, when blowing in its usual north westerly direction, makes scoring on the back nine particularly difficult. If the prevailing wind is in play at this week's Open, expect players to do the damage on the front nine, before turning for home and hanging for dear life in attempt to consolidate any shots they may have picked up in the 1st half of their round. Checkout the previous winners of The Open Championship when it has been held at Royal Troon Golf Club.
| | | |
| --- | --- | --- |
| Year | Champion | Score |
| 2004 | Padraig Harrington | – 10 |
| 1997 | Justin Leonard | – 12 |
| 1989 | Mark Calcavecchia | – 13 |
| 1982 | Tom Watson | – 4 |
| 1973 | Tom Weiskopf | – 12 |
| 1962 | Arnold Palmer | -12 |
| 1950 | Bobby Locke | – 9 |
| 1923 | Arthur Havers | — |
---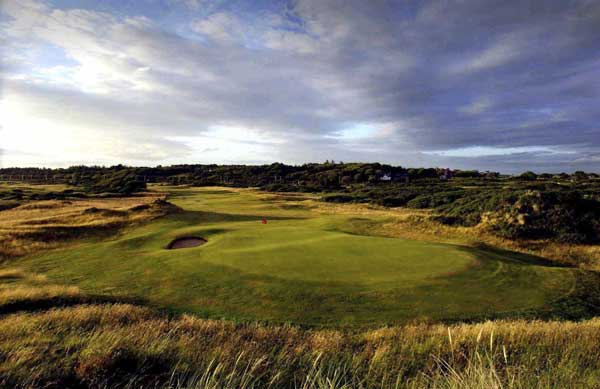 With upturned saucer like greens, a common feature on many a classic links course, as well as plenty of pot bunkers guarding the greens, this week's winner will have to have their short game on point.
---
Besides the challenges presented by the weather, players will have to be most wary of the countless pot bunkers that are scattered all over the course, many of which aren't visible from the tee. Finding one of these is almost a guaranteed dropped shot and with plenty of deep rough and a spattering of gorse and broom also on the course, accuracy and course management will be paramount.
Standout holes include the par 5 6th, which is the longest in Open Championship golf measuring in at just over 600 yards, and on the other side of the coin, you've got the iconic par 3 8th, known affectionately as "The Postage Stamp", which just so happens to be the shortest hole on the Open Rota.
---
---
With a green "skimmed down to the size of a postage stamp", as Willie Park put it, and plenty of devilish pot bunkers and wicked slopes protecting the putting surface, this hole can wreak havoc on a scorecard, especially when the wind blows.
Colin Montgomerie, a member of the club, once said of the hole…
[quote]"If I was playing downwind I would try and hit a sand wedge to the front of the green and let the ball release to the back where the pin usually is. Into the wind the shot can demand anything up to a five-iron and then things become interesting."[/quote]
ROYAL TROON QUOTES:
[quote]"It's not a golf course that suits long or straight hitters, it suits everybody. I would suggest this is certainly one of the fairest courses on The Open roster." [/quote]
~ Padraig Harrington
[quote]"I do like it. I think it's very fair. If you hit a tee shot down the middle of the fairway, 99 percent of the time the ball is going to finish on the fairway. There've been a few occasions it hasn't been that way for The Open Championship. I think it's a very fair and tough test." [/quote]
~ Darren Clarke
[quote]"The course is awesome. The greens are the best greens that I've seen in the, I guess, 18 years that I've been playing in The British Open. They're beautiful." [/quote]
~ Mark Calcavecchia
[quote]"It's not about what's long, it's about what's really well designed."[/quote]
~ Thomas Bjorn on "The Postage Stamp"
[quote]"Challenging a player for his precision as opposed to solely length is a lost art. The Postage Stamp is a perfect example of how you can challenge the best players in the world. I would love to see that implemented more."[/quote]
~ Phil Mickelson
[quote]"There's going to be carnage. If the wind blows in the direction I was playing it in last week you're going to have all kinds of numbers. The bunker pin-high right is unplayable. I hit six-iron. The next day I hit eight. It's a very changeable golf hole."[/quote]
~ Graeme McDowell on the par 3 8th
[quote]"Even in a practice round you stand up there and it's a potential card-wrecker. Always was and always will be. It does bring to mind the great par threes in the world of golf – Pebble Beach's seventh, the 12th at Augusta, and the eighth at Royal Troon and they're all short holes."[/quote]
~ Colin Montgomerie on The Postage Stamp
HOW TO QUALIFY:
There are 26 ways in total to qualify for a place at The Open Championship, however some of the most popular ways of qualifying include:
– The Top 50 in the OWGR Official World Golf Rankings
– The Top 30 in the previous season's Race to Dubai (European Tour) and FedEx Cup (PGA Tour)
– All Previous Open Championship Winners
– All players have won a major in the last 5 years
– The Winners of The Amateur Championship and US Amateur
THE FIELD:
As golf's greatest championship, it goes without saying that all of the world's best players will be in attendance at Royal Troon. 84 of the top ranked 85 players according to the Official World Golf Rankings are expected to play, and they will be lead by Dustin Johnson who will be looking to complete a remarkable hat trick after claiming the US Open and WGC Bridgestone Invitational in his last two starts, world number 1 Jason Day, who has won 7 times in the past 12 months, as well as Rory McIlroy and Jordan Spieth, both of whom finished T3 in their last outings before heading to Scotland.
Of course, unlike some of the other Major Championships and top ranking tour events, it's the fact that The Open isn't all about the game's biggest stars that makes it so special.
In total over 150 golfers will tee it up at Royal Troon this week and in addition to the superstars of golf, World Golf Hall of Famers such as Vijay Singh and Colin Montgomerie return to action after lengthy absences – three years for Singh, six for Monty – and they'll be joined by the 12 survivors of local qualifying including the likes of Paul Dunne, who, as an amateur, held a share of the lead heading into last year's final round.
DID YOU KNOW?
– Five of the eight men to have won The Open at Royal Troon have never gone on to win another Major Championship.
– Royal Troon was first introduced in 1878 as a 5 hole golf course.
– The last 6 winners of The Open Championship at Royal Troon have all been American.
– Englishman Arthur Havers won the first ever Open at Troon in 1925, claiming a prize of £75.
– Home to The Longest and Shortest Holes in Open Championship Golf.
– Troon Golf Club was granted with Royal status in 1978 during its centennial.
– 1923 Open Winner's Share – £75, 2016 Winner's share – £1,175,000
– 3 players from The Top 10 at The 2004 Open are competing this week too with Ernie Els, Lee Westwood and Phil Mickelson all in attendance.
– Royal Troon Golf Club was the first and last golf club in Great Britain to be granted with royal status under Queen Elizabeth II.
OPEN CHAMPIONSHIP SPECIALISTS:
Want to know who has been the most consistent player at The Open in recent years? Well…before we get into our picks and betting tips for this week's tournament, we thought we'd have a look at the players who've faired the best during the last 5 Opens…
| | |
| --- | --- |
| Player | Points |
| Adam Scott | 160 |
| Zach Johnson | 120 |
| Rory McIlroy | 75 |
| Phil Mickelson | 75 |
| Dustin Johnson | 60 |
| Henrik Stenson | 50 |
| Sergio Garcia | 45 |
| Tiger Woods | 35 |
| Graeme McDowell | 25 |
| Luke Donald | 0 |
| Ian Poulter | – 15 |
| Paul Casey | – 25 |
(100 points for a win)
(50 points for a top 5)
(10 points for a top 10)
(-25 points for a missed cut)
OUR PICKS:
Tom Watt – YGT Luxury Travel – Dustin Johnson (10/1)
Form player. US Open and Bridgestone back to back.
---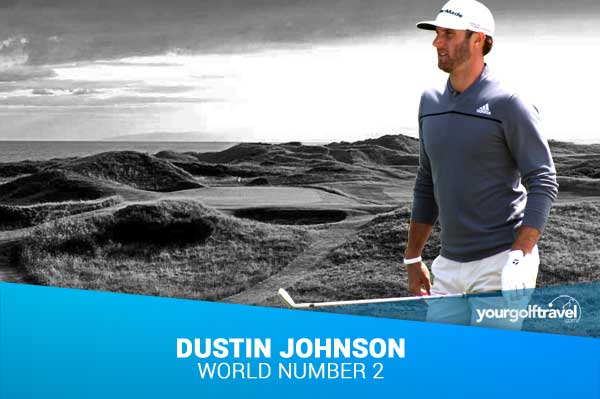 ---
Has come close in Open before but probably now has belief. Would rather it was Sergio though!
Paul Gartland – UK Sales – James Heath (501/1)
A winner on the challenge tour three weeks ago, Heath then took a week off to go to final qualifying where he came second and followed that up with a 3rd placed finish on the Challenge Tour last week. Granted the golf courses on the Challenge Tour are not as hard as the European Tour but 37 under par for the his last 8 rounds of competitive golf is as rich a vein form as you will find anywhere.
Heath also won the Lytham Trophy as an amateur with a score that would have won The Open any time it has been played there and was under par at Royal Cinque Ports in final qualifying so he definitely has the game to cope with links golf.
This is a very, very long shot at 501/1, but some with some bookmakers paying out on the top 8 places and ties; this could offer great value. The big question is can he do it on a cold Thursday afternoon in Scotland?!
For an outright winner, it's hard not to go with Dustin Johnson, my short price pick. DJ's playing great and now has a major under his belt so I'm sure he'll be in the mix come Sunday evening.
---
Having already picked Danny Willett and Dustin Johnson for The Masters and US Open respectively, Mark Crossfield & Coach Lockey have their say on who will win at Royal Troon.
---
Callum Forbes – Overseas Product – Branden Grace (31/1)
Grace has now had 3 top 5 finishes in majors since the start of 2015 and should have probably turned one into a win at Chambers Bay last year. He's mastered the wind and the links before when winning the Alfred Dunhill Links Championship on 2 separate occasions, and showed good form with 3 strong rounds in last week's Scottish Open. If he's in the mix come Sunday, he'll have as good a chance as any to get his name on the Claret Jug!
Sam Brookes – UK Sales – Justin Rose (36/1)
Justin's got a great record in the Majors of late.
---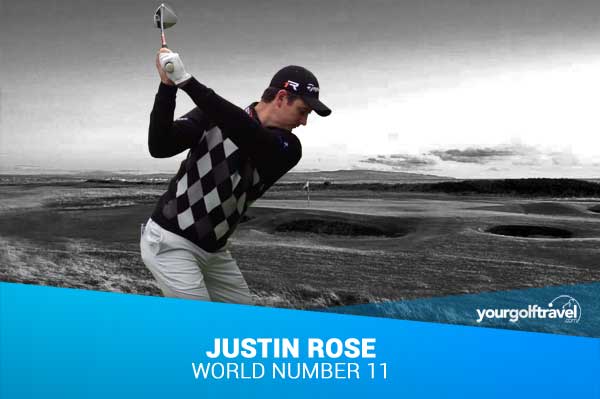 ---
He has 10 top 10 finishes in majors in addition to his US Open win and was brought up on links golf so he is my pick this week.
Chris Beeson – UK Product – Branden Grace (31/1)
This man is going from strength to strength and while he is yet to win a major, he's proved on several occasions he has the game to get over the line against the best players in the world. He was in the hunt last week at the Scottish Open which shows he can play links golf well, especially in poor conditions. He has the game and if his putter is on he could go close.
Sam Sperring – YGT Marketing – Matt Fitzpatrick – Top 5 Finish (12/1)
I once treated myself to a new pair of sunglasses off the back of a top 5 finish bet at The Open, so for the sake of nostalgia, I have gone for this type of bet again. As we often see at The Open, driving accuracy is once again likely to be something that the eventual winner relies heavily on and whilst Dustin Johnson is hard to overlook at the moment, I don't believe that you need his super-human distance to overcome a course like Royal Troon.
For some reason Matt Fitzpatrick's name is jumping out at me this year. He made the cut at The Open in 2013 and eventually finished tied 44th as the low amateur. More recently he won the British Masters, beating some big names such as Shane Lowry in the process and although he did fail to make the cut at the Scottish Open last week, I am backing him to have learnt a few things from the experience and translate them to a better result at Troon.
Callum Bruce – YGT Events – Lee Westwood (51/1)
Lee has finished in the top ten on both occasions he has played the course previously.
---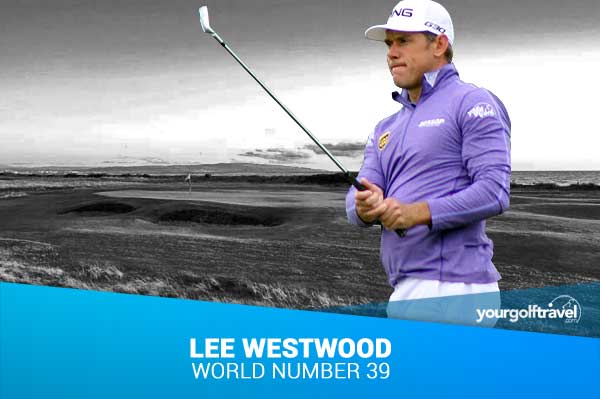 ---
He's an obvious choice for YGT!
Oliver Gunning – YGT Marketing – Shane Lowry (51/1)
It might be a bit of a case of heart ruling head but Shane has been knocking on the door of a Major for a couple of years, most recently at this year's US Open. He obviously fell back at the US Open having led going into the final round but that experience will put him in good stead as he takes on the windswept links at Royal Troon.
---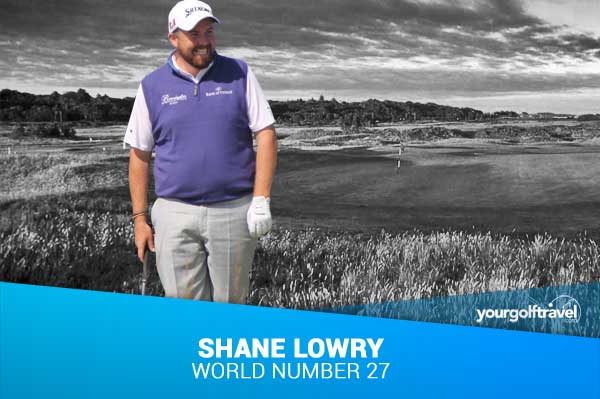 ---
As always, the weather looks like it will play a factor in The Open Championship with wind and rain forecast for parts of the week, this will surely play into the hands of the Irishman who originally hails from Esker Hills Golf Club in County Offaly. Those with a good memory will remember him winning The Irish Open as an amateur in testing conditions at County Louth GC, beating Robert Rock in a playoff.
Lowry's form, solid all round game and being comfortable in testing weather conditions could see him take home The Claret Jug on Sunday at Royal Troon.
Nick Martin – YGT Marketing – Chris Wood (91/1)
Chris is having a fantastic year winning The BMW PGA Championship in May, his biggest career win to date and he is also currently 5th on The Race to Dubai. In his first ever Open Championship in 2008, he was in top form coming Tied 5th, pretty good for a rookie? He is yet to win a Major but have a good feeling you may see Chris Wood at top of the leaderboard come Sunday evening.
Aaron Taylor – YGT Marketing – Dustin Johnson (10/1)
Having caused so much heartache for so many punters over the years DJ is finally paying dividends and that trend will continue at the Open this week. He has the game to tear apart Troon, whether it be driving into strong headwinds or getting close to par 4 greens in one, he also has 2nd to none ball striking capabilities. The monkey is well and truly off his back and if his putter is as solid as it was on the last round of the US Open this is his for the taking. Prediction DJ to sneak it by a shot over Day, with Rory closing with the lowest round of the day but leaving it too little too late
Rory Anderson – YGT Marketing – Rory McIlroy 1st Round Leader (17/1)
I'll also be putting some cash on Dustin to win his 2nd major of the year but it's hardly a great revelation to urge you guys to back the form player in world golf so I've gone a bit left-field with my pick. In reality 1st round leaders are harder to predict than overall winners so you can expect decent odds no matter who you go for but there are a couple of factors to consider.
The weather at Troon is expected to be pretty brutal at times during this week's Open, and while it's unlikely it'll force a Monday finish as was the case at St Andrews in 2015, from Friday onwards, high winds and plenty of rain are on the cards.
---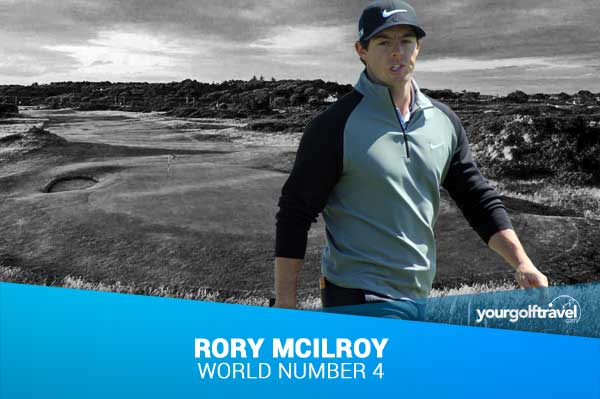 ---
Granted predicting the weather on the Scottish coastline can be pretty pointless at times but with Thursday morning looking relatively calm, and with the chance of the winds forecast for Friday arriving a little earlier than expected later in the afternoon, I'll be looking to the early starters to set the pace in Round 1.
In amongst the players teeing off before 10am, you've got the stellar trio of Jordan Spieth (09:03), Jason Day (09:25) & Rory McIlroy (09:36)…it's almost impossible to predict which of those might go lowest in Round 1 but backing Rory to lead at the end of play on Thursday paid dividends for me in 2014 when he fired a 1st Round 66 to lead by one. That year he turned a fiver into a juicy £90 for me…cheers Rors!
That wasn't the 1st time Rors had lead after Round 1 at The Open. Who could forget his opening 63 at St Andrews in 2010? He might have shot 80 in the 2nd Round but if you're backing a 1st round leader that matters diddly squat.
LEE WESTWOOD'S GUIDE TO THE OPEN CHAMPIONSHIP
RECENT CHAMPIONS:
| | | |
| --- | --- | --- |
| Year | Champion | Score |
| 2015 | Zach Johnson | – 15 |
| 2014 | Rory Mcilroy | – 17 |
| 2013 | Phil Mickelson | – 3 |
| 2012 | Ernie Els | – 7 |
| 2011 | Darren Clarke | – 5 |
| 2010 | Louis Oosthuizen | -16 |
| 2009 | Stewart Cink | – 2 |
| 2008 | Padraig Harrington | + 3 |
| 2007 | Padraig Harrington | – 7 |
| 2006 | Tiger Woods | – 18 |
| 2005 | Tiger Woods | – 14 |
| 2004 | Todd Hamilton | – 10 |