Northern France is an extremely popular golfing destination, home to some of the finest golf courses across Europe. The Eurotunnel from Folkestone to Calais takes only an incredible 35 minutes, so you can hop off the shuttle train in the comfort of your own car and head straight for the first tee.
In 2018, the third most publicised sporting tournament, after the World Cup and Olympic Games, will arrive in France. It's the Ryder Cup, a golf event with huge tradition and famous around the globe. However, France is a great golf destination in it's own right and the North of France in-particular, has many ways to tempt golf lovers.
The golf courses in Northern France, provide some of the very best layouts Europe has to offer. There's a great mix of coastal and inland courses, providing the visitor with a number of choices, when deciding where to play. The good news is, the majority of these are no more than an hour away from the busy port of Calais, making them very easy to reach if coming over from the UK. If arriving from further afield, it's possible to fly to Paris and make the comfortable drive north.
Hardelot and Le Touquet are two of the more popular locations for golfers arriving in Northern France. Le Touquet has strong English connections, thanks to the fact both courses are the work of British architects. Located between the coast and the forest, Le Touquet boasts two 18 hole courses and one 9 hole course. One of the 18 holes courses, La Mer Course, is a links course and the other, La Foret Course, is set in the pine forest, providing visitors a different set of challenges. There's a choice of two hotels at the golf club and the town of Le Touquet has a great nightlife, especially in the summer and there's relaxing walks on the beach and surrounding pine forest to enjoy.
We have come up with 5 fantastic golfing destinations in Northern France, all with Eurotunnel transfers included, that we recommend for your next golfing adventure.
Le Touquet
Le Touquet is only a 45 minute drive from Calais, so with good time it could take just under 1 hour 30 minutes from the time you leave Folkestone to being on the first tee at the Le Touquet Resort. The resort is home to two championship courses; La Mer which has previously hosted the French Open on numerous occasions and La Foret which is the oldest course at Golf du Touquet being inaugurated in 1904.
Le Touquet is a former host of the French Open, which underlines it's quality. However, Northern France is spoilt for choice when it comes to fantastic golf courses and Golf d'Hardelot is no exception. Situated close to the seaside town of Hardelot, Golf d'Hardelot was once host to the Nations Cup and Philip Morris International and more recently, staged the 2015 European Tour First Qualifying stage. The two courses are beautifully designed and the 18 hole Pines Course is, as the name suggests, set in a delightful pine forest and the 18 hole Dunes Course, provides golfers with a testing undulating landscape, set amongst dunes and lakes. Despite being just 2 kilometres apart, the courses are completely different ,which is part of what makes a stay at Golf d'Hardelot so rewarding.
La Mer Course
The La Mer Course is the no.1 course at Le Touquet, having previously hosted several professional tournaments including the European Tour's French Open in 1976 and 1977.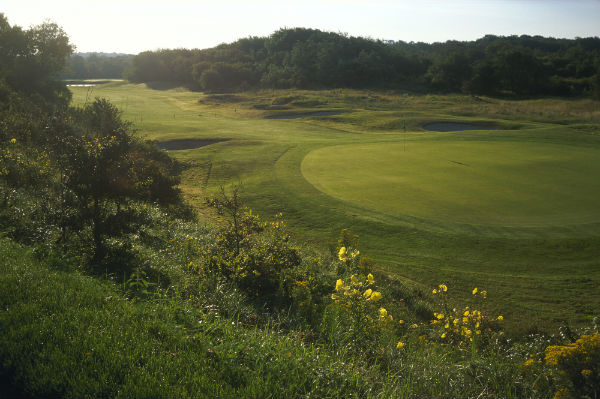 STATS
[list type="arrow_right"]
Designed by – Harry Colt
Opened for play – 1931
Previously hosted – French Open (6 times)
Yardage – 6430 Meters (7032 Yards)
Par – 72
[/list]
La Foret Course
As mentioned, La Foret is the older course out of the two, over 100 years old. It is not particularly long, so come summer time when the fairways are hard and bouncy, accuracy off the tee is essential keeping the ball in play.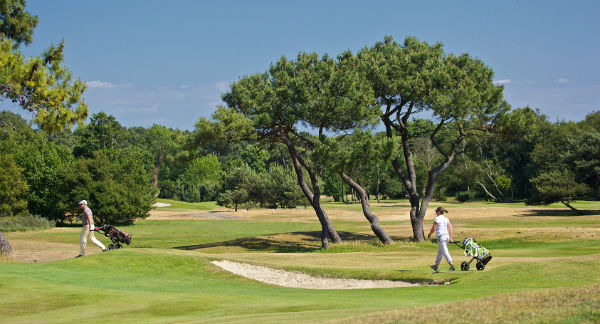 STATS
[list type="arrow_right"]
Designed by – Horace Hutchinson
Opened for play – 1904
Yardage – 5774 Meters (6315 Yards)
Par – 71
[/list]
Golf De Wimereux

Wimereux is a classic seaside layout located only 20 km from the channel tunnel. There are spectacular views overlooking the channel, with the white cliffs of Dover in the background making the perfect setting for an exceptional golfing experience.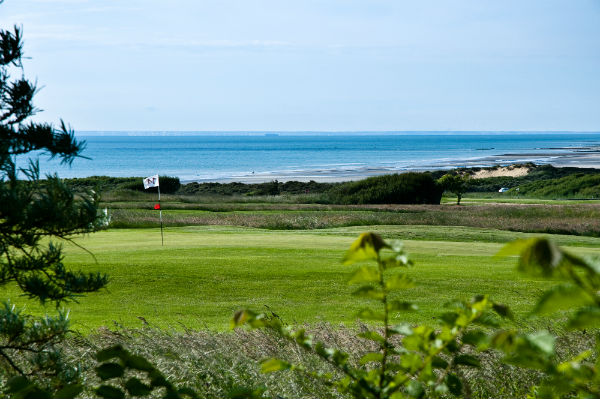 STATS
[list type="arrow_right"]
Course opened in – 1904
Designed by – Guy Campbell & Cecil Hutchinson
Yardage – 6150 Meters (6726 Yards)
Par – 72
[/list]
Golf De Belle Dune
Golf de Belle Dune is regarded as one of the top courses in France, with an amazing combination of links and parkland holes. Belle Dune is ranked in the 100 European Courses and is definitely a must play when in Northern France,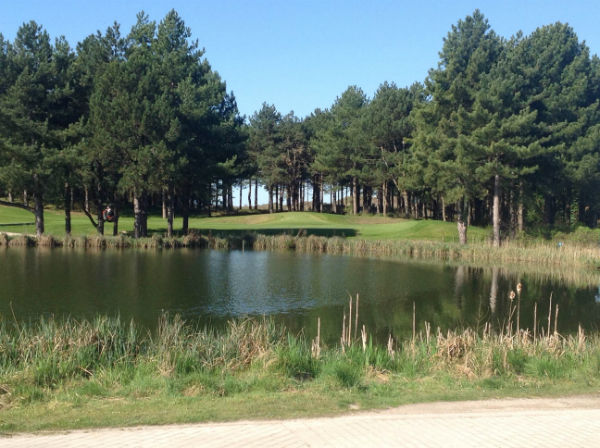 STATS
[list type="arrow_right"]
Course Opened in – 1992
Designed by – Jean Manuel Rossi
Yardage – 5,883 Meters (6433 Yards)
Par – 71
[/list]
AA Saint Omer Golf Club
The AA Saint Omer Golf Club is only a short drive from Calais, and will certainly be a highlight for any golf holiday in Northern France. There are two courses on site, the Val course, which is the championship course, having previously hosted the De Saint Omer Open on the European Tour. The La Haute Dreve course is the 9 hole academy course, ideal for beginners and high handicappers wanting to improve their game.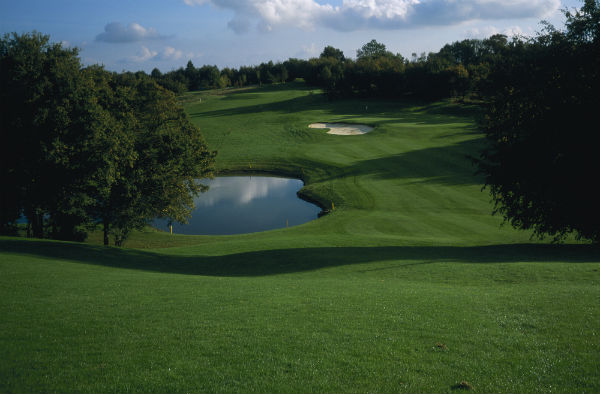 STATS – The Val Course
[list type="arrow_right"]
Course Opened in – 2008
Designed by – Dudock Van Heel
Yardage – (6217 Meters) 6,800 Yards
Par – 73
[/list]
Golf D'Hardelot
Golf D'Hardelot is over 100 years old, celebrating its centenary in 2006. It is not only one of the top courses in Northern France, but is regarded as one of the most stunning golf settings across Europe. It is home to two championship courses; Les Pines and Les Dunes.
Hardelot itself, is a lovely resort, full of charm and with over 13 kilometres of sandy beaches, there is something here for all the family. Hotels, gites, apartments and villas are all available to rent, so there is no shortage of accommodation and the ever popular Boulogne, is within easy driving distance.
Les Pines Course
As the names suggests, the pines course is carved through Hardelot's stunning pine forest. The course was designed by Tom Simpson in 1934 and as a result is a truly demanding course where accuracy and strategy are essential to playing this golf course effectively.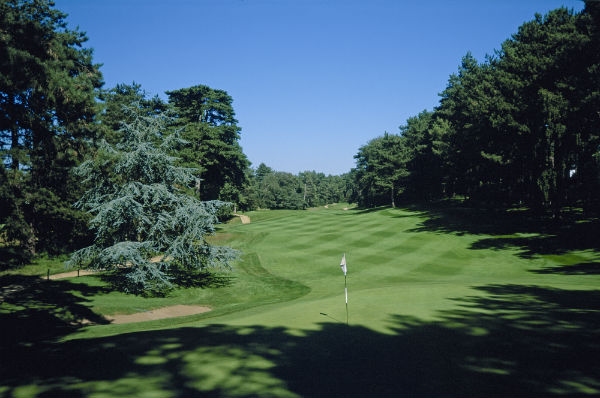 STATS
[list type="arrow_right"]
Course Opened in – 1934
Designed by – Tom Simpson in 1934
Yardage – 6480 Yards
Par – 72
[/list]
Les Dunes Course
The Dunes Course is the newer of the two courses with its inception being in 1990. It is the shorter of the two courses, but even though it is not as demanding in length, it is very much still a tough test, where you need to strategically plot your way around the course, keeping the ball in play and out of the trees.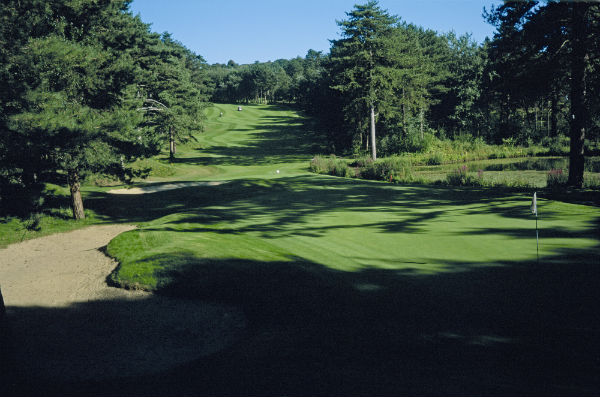 STATS
[list type="arrow_right"]
Course Opened in – 1990
Designed by – Paul Rollin
Yardage – 6258 Yards
Par – 72
[/list]
Such is the choice available, you are not limited to playing only at Le Touquet and Golf d'Hardelot. Other courses in Northern France include Golf de Morfontaine, currently ranked as one of the best in Continental Europe, Les Bordes, also ranked highly within Europe, Les Aisses and Golf de Granville. Some of these may be spread out across the North of France but are definitely worth taking the time to play.
Northern France is a great destination for golf lovers and well worth exploring.
Checkout Your Golf Travel to see our latest offers and deals to Northern France; Eurotunnel included!