Think of a golf tour in England and, understandably so, you might cast your mind over a journey along the Southport coast, taking in links classics such as Royal Liverpool, Royal Lytham & St Anne's and Royal Birkdale. Or perhaps tackling the great triumvirate of Royal St Georges, Royal Cinque Ports and Princes Golf Club in Kent would be the first thing that springs to mind?
For most golfers, Bournemouth probably wouldn't jump off the page when it comes to making a decision on the destination for your next golfing odyssey but if you look a little closer, you'll see it ticks all the boxes for an epic golf tour; in fact, it is the Number One golf tour destination in the UK!
Bournemouth itself is a buzzing coastal city, packed full of fun and an excellent base for a golf tour. And that's before we even get to the golf courses! Countless bars and restaurants mean you'll never be short of evening entertainment while away from the golf course and there is an outstanding array of accommodation options that ensure every taste and budget can be catered for.
In golfing terms, Bournemouth offers both quality and quantity. From the much talked about Remedy Oak that has been carved out of the majestic ancient woodland in Horton, Dorset, to the rugged and windswept surrounds of Isle of Purbeck further to the South, there is plenty of variety too.
Private member's clubs including Parkstone, Broadstone and Ferndown can be enjoyed by the visiting golfer during weekdays and it is certainly worth taking time away from the office to sample these heathland classics.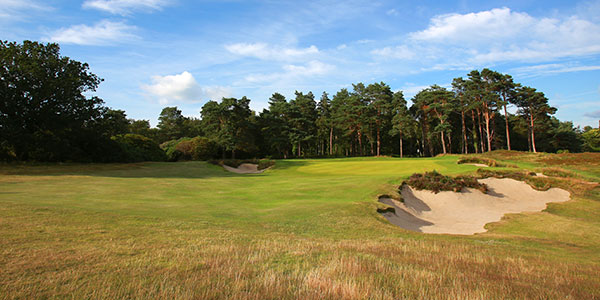 Originally known as Dorset Golf Club, Broadstone is the number one course in the region in many a golfer's eyes and, after originally being laid out in 1898, Harry Colt had his wicked way with the layout and having created seven new holes, making use of the glorious patch of heathland lying to the West of the original layout, the course now bears a resemblance to the likes of Sunningdale, Walton Heath and Swinley Forest.
Purple heather, prickly gorse, as well as towering birch and pines make this one of the most beautiful layouts imaginable and the fact that the course had hosted many an important amateur championship underlines the exacting test it provides as well.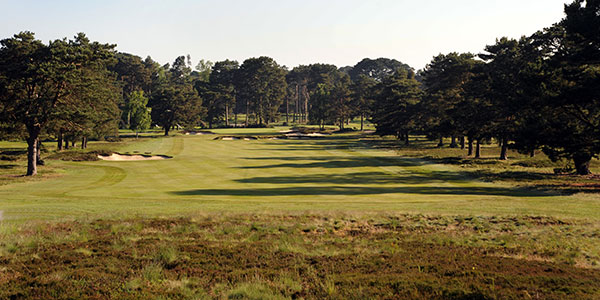 Ferndown is where a young Peter Alliss learned the game of golf and the course is one of the prettiest in the country. This is a real thinking man's course where strategy, especially off the tee, is all important. There are plenty of doglegs, the bunkers are masterfully positioned and although the course isn't as long as more modern layouts, it still manages to pose a real test for all manner of players.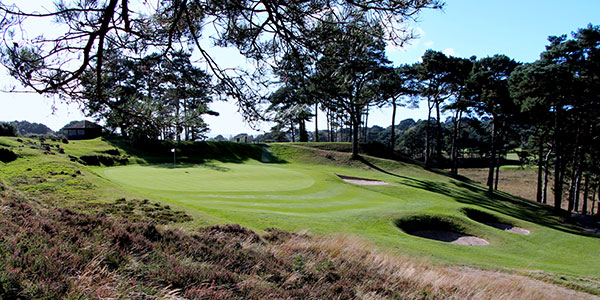 Parkstone sits just a stone's throw from the coast, which is unusual for a course of this nature, but it too is situated on a beautiful patch of sandy turfed heathland. All of the typical heathland ingredients are present with pines, heather and rhododendrons that form a sea of purple in the spring months, and the views across Poole Bay and the Harbour are an added treat.
All three of these amazing courses are worth a visit and should you include all three on your itinerary, you will be guaranteed to have fond memories of your Bournemouth Golf Tour…you will be hard pressed to pick a favourite from the trio as well!
As they say variety is the spice of life so perhaps the best thing to do is to combine a round or two on the aforementioned course with a quick dash South to the more rugged Isle of Purbeck or Barton on Sea which sits right on the water's edge.
Isle of Purbeck Golf Club
Like its illustrious neighbours to the North, Isle of Purbeck sits atop a glorious patch of heathland but it is fair to say that there is where the similarities end. Isle of Purbeck is exposed and boasts 360 degree panoramic views, thus offering a much different feel to that of the tree lined trio of Parkstone, Broadstone and Ferndown.
Whilst this is by no means a links course, its seaside location, exposure to the wind and fast running nature means it does have some similarities. However you classify the course, the view from the elevated 5th tee is worth the trip alone. One of the most scenic tee shots in the whole of the British Isles, this one will stick long in the memory.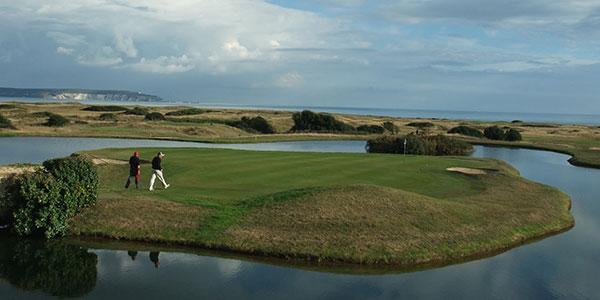 Drive East along the shore and you'll eventually stumble across Barton-on-Sea. Home to a splendid 27-hole championship layout which is situated on the coastal cliff between Highcliffe and Milford-on-Sea, this is a good inclusion for lovers of seaside golf.
One of the newest and most sought after courses in Bournemouth however is Remedy Oak. This could be classified as a luxury but it is safe to say it offers plenty of bang for your buck!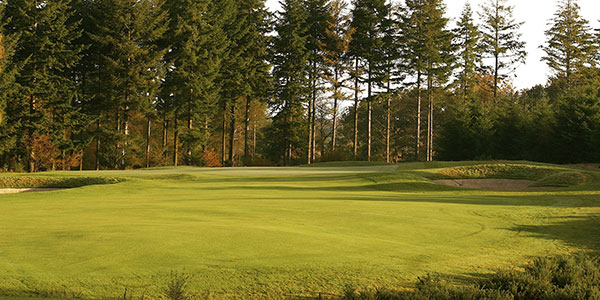 The course opened for play on 2005 and its setting in more than 250 acres of ancient woodland is truly remarkable. Course designer John Jacobs was immediately taken with the plot of land and said, ""When I first saw the location for Remedy Oak, I knew it had the potential to be one of the best courses in the UK. To see it now, I feel that potential has been realised."
That's a bold statement for a course that is a mere pup in relation to many of the finer courses in the UK but the way the course has been cut through the towering pines makes it seem mature beyond its years. The fact that it is already firmly entrenched in the Top 100 Golf Courses in England put forward by both Golf Monthly and Golf World merely underlines and supports Jacobs' assertion.
No matter which courses you opt for on your Bournemouth Golf Tour, you can rest assured that they will be of the highest quality and when you combine them with all else this vibrant part of England has to offer, you have the recipe for a truly memorable few days away from the daily grind.