Your Golf Travel (YGT) are thrilled to announce they have extended their partnership with Europe's No.1 golfer and Race to Dubai champion Lee Westwood for a further 4 years. The respective parties have had a long standing relationship and Westwood will continue to act as their Chief Holiday Officer and global brand ambassador.
"Lee has been a great friend to Andrew, I and YGT over the last 8 years and especially in the last 12 months, which has been a very tough time for our customers and the travel industry as a whole. He lifted everyone's spirits when he won the race to Dubai last December and has now won an enviable 25 times on the European Tour and 44 wins worldwide. He's been a fantastic International ambassador for the game of golf and a consummate professional when hosting our loyal and valued customers,"
Co-founder and CEO, Ross Marshall
As part of his role as brand ambassador and 'Chief Golf Holiday Officer', Westwood will spearhead YGT's promotion of trips to premium golfing destinations in the UK and around the world, along with the company's market leading packages to The Masters, The Open Championship, the Ryder Cup and other unique events; he will post regular updates across his social media channels to his over 1 million followers as he plays around the world, and there will be some fun with monthly competitions and some fabulous prizes up for grabs with their 'Go Free with Lee' campaign as well as unique insight on his travels.
In addition, Westwood will work with YGT on exclusive high events providing unforgettable experiences to its customers as well as invaluable insight along the way and will remain the face of YGTs brand campaign initiative that will launch in 2021.
"We are delighted to extend our agreement for a further four years with one of the most popular players on tour and we will be working with him on a number of exciting new projects in the months ahead as well as finding more ways to delight and surprise our customers. We wish him the very best making the 2021 Ryder Cup team and his experience would be a great asset to the team in Whistling Straits."
Chief Marketing Officer, Oliver Gunning
YGT first signed the former World No.1 and ten-time Ryder Cup Player as a brand ambassador back in 2013, working closely with him to improve the travel experiences of its golf travellers around the world by tapping into his vast experience, knowledge and expertise.
Westwood's incredible professional career has now spanned 27 years, featuring 44 professional wins in more than 20 countries across an impressive five continents. There is little doubt that Westwood is the most well-travelled golfer on the planet, with his knowledge of global golf travel almost unprecedented in the modern era.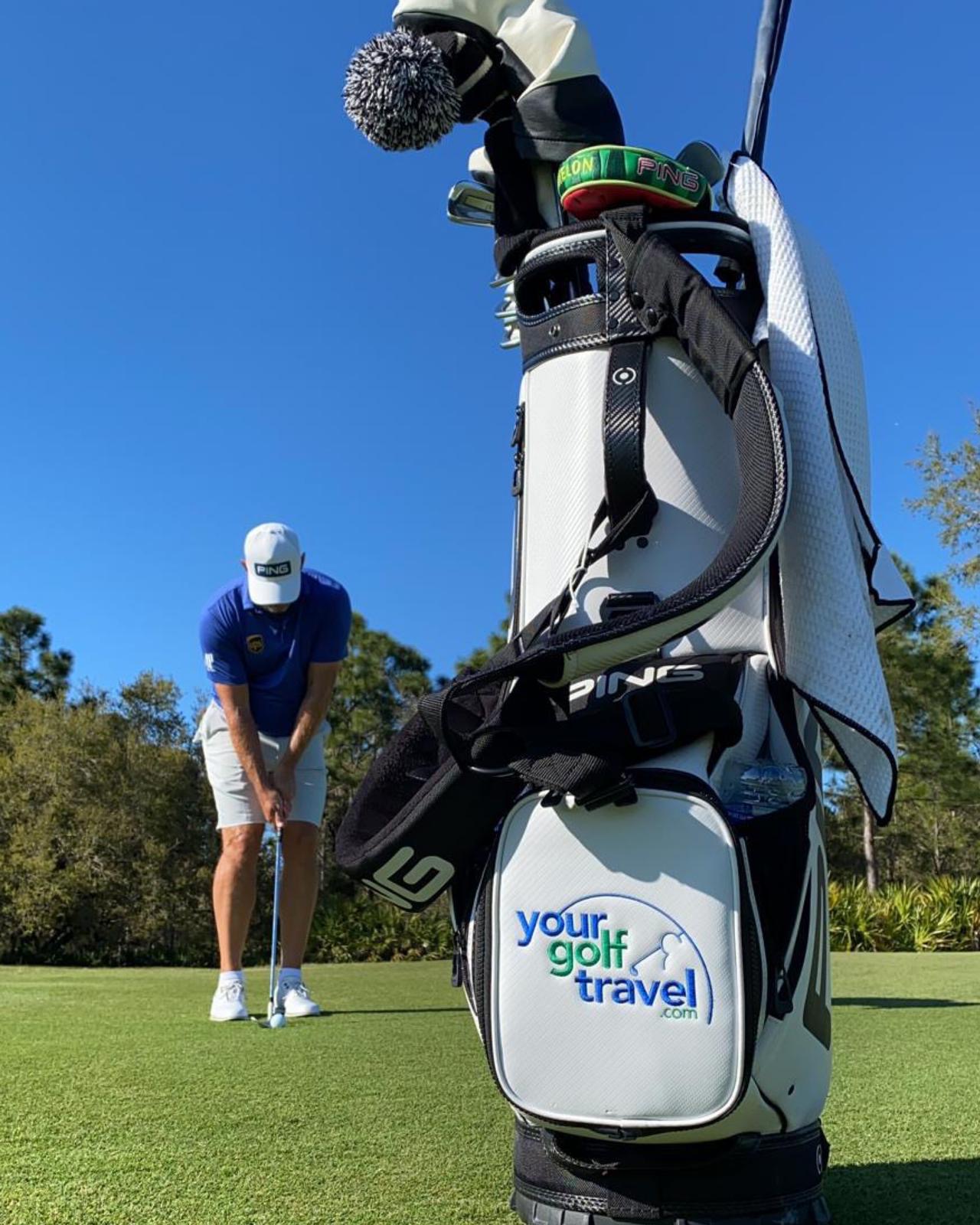 "It has been great working with Ross, Andrew and the Your Golf Travel team over the past 8 years," said Westwood, "so I'm delighted that our partnership will be continuing for another 4! I love playing golf socially as well as competing on tour and we are really going to enjoy ourselves with YGT's customers over this next period with some real authentic customer engagement. YGT have 'bagged' a new prominent spot on my golf bag, which we will be sending off on its travels around the world in 2021 with its golfers."
Lee Westwood
Your Golf Travel has been at the very forefront of the world golf travel market and celebrates its 15 year anniversary this year. During this time the company has overseen and co-ordinated bookings and tee-times to over 3,000 destinations in 24 countries worldwide for a phenomenal 2.4 million golfers. It's high growth profile is set to continue post the pandemic and the partnership with Lee Westwood cements this.